Rep Rashida Tlaib Amplified Four Viral Hate Hoaxes in 2019
Chris Menahan
InformationLiberation
Oct. 02, 2019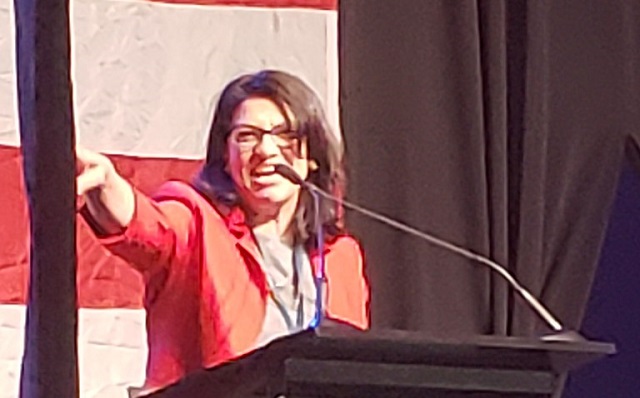 Democratic Rep Rashida Tlaib amplified four separate hate hoaxes in 2019 but failed to issue statements correcting a single one, the Washington Free Beacon reports.

From the Free Beacon:

The most recent example: the case of Amari Allen, a black 12-year-old girl in Virginia who claimed three white boys in her class pinned her down and cut off her dreadlocks. Allen has since recanted the story, but Tlaib has not issued a correction or deleted her tweet praising Allen as "courageous & strong" and having a "power that threatens their core."
1. Dreadlocks cutting hoax:


"The activist Tlaib retweeted apologized for spreading the story after Allen recanted her charge, but Tlaib didn't share the apology or offer her own contrition," The Free Beacon noted.


2. Covington Catholic:




3. Jussie Smollett:


4. Georgia lawmaker Erica Thomas:




Once they get exposed, it's just on to the next hoax.

As I reported on Monday, WUSA9 went all in on the deadlocks cutting hoax with multiple of their anchors going on and on about it. Once it came out it was all a hoax they just issued one correction and deleted all their videos on the story like it never happened.

There's no better example of how the media's bias works than this picture I took/made of the New York Times' coverage of the dreadlocks story which went mega-viral around the world.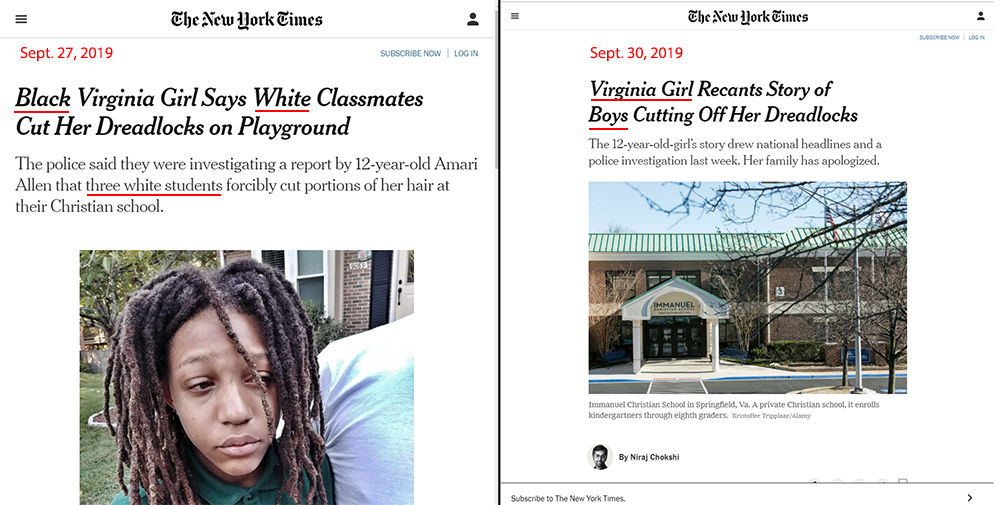 That image should be archived in the Library of Congress.

I was literally sitting and refreshing NYTimes.com on Monday just waiting for them to post their follow-up story because I knew that was exactly how they'd cover it!

Follow InformationLiberation on Twitter, Facebook, Gab and Minds.