Report: Jeffrey Epstein Guards Broke Protocols, Failed to Make Required Checks
Chris Menahan
InformationLiberation
Aug. 10, 2019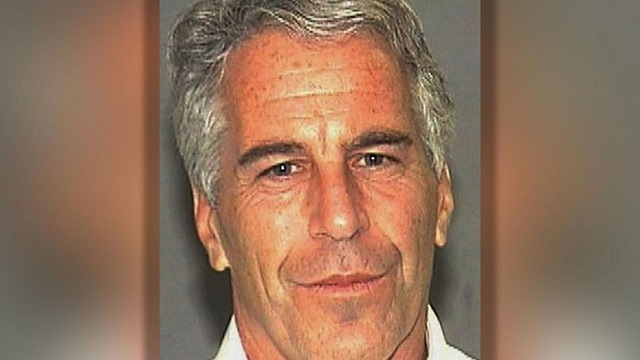 Reuters reported Saturday a source told them Jeffrey Epstein "was found hanging by his neck" after being taken off suicide watch and his jail guards failed to make required check-ups on him overnight.

From Reuters:

Even though Epstein was found unconscious last month, he had recently been taken off suicide watch, a special set of procedures for inmates in danger of taking their own life, according to the source. The financier was in a cell by himself when his body was found.

It was not immediately clear why Epstein was taken off suicide watch.

At the MCC, two jail guards are required to make separate checks on all prisoners every 30 minutes, but that procedure was not followed overnight, according to the source. In addition, every 15 minutes guards are required to make another check on prisoners who are on suicide watch.
How convenient.
Guards generally remove any prisoner placed on suicide watch from the Special Housing Unit where Epstein was housed, according to a Twitter post by Preet Bharara, a former Manhattan-based U.S. attorney. The unit separates inmates such as accused sex offenders from the general population for their protection.
Bharara said there should be video of Epstein's suicide:


The New York Post had a piece Saturday from a former inmate who said there is "no way" Epstein could have committed suicide if he was on suicide watch:

There's no way that man could have killed himself. I've done too much time in those units. It's an impossibility.

Between the floor and the ceiling is like eight or nine feet. There's no way for you to connect to anything.

You have sheets, but they're paper level, not strong enough. He was 200 pounds — it would never happen.

When you're on suicide watch, they put you in this white smock, a straight jacket. They know a person cannot be injurious to themselves.

The clothing they give you is a jump-in uniform. Everything is a dark brown color.

Could he have done it from the bed? No sir. There's a steel frame, but you can't move it. There's no light fixture. There's no bars.

They don't give you enough in there that could successfully create an instrument of death.
At this point we're just waiting to see what "national tragedy" will be manufactured next to distract from this case.

Follow InformationLiberation on Twitter, Facebook, Gab and Minds.