Mario Lopez Apologizes For Suggesting Parents Shouldn't Declare 3-Yr-Olds 'Transgender'
Chris Menahan
InformationLiberation
Jul. 31, 2019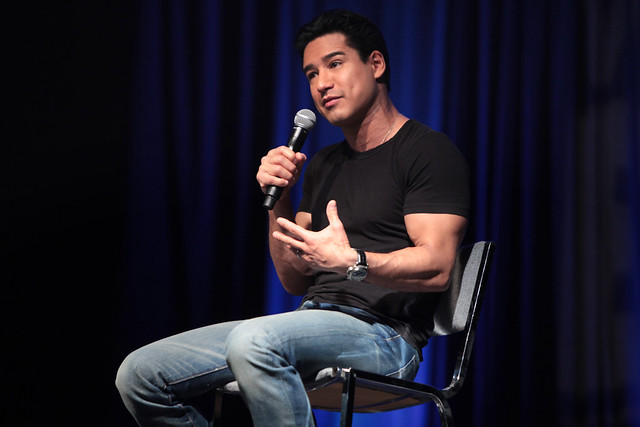 Mario Lopez on Wednesday apologized for his "ignorant and insensitive" comments suggesting parents should not declare their 3-year-olds "transgender" just because they say they're "feeling a certain way" or think they're "a boy or a girl or whatever."

From USA Today:

In a statement issued to USA TODAY Wednesday, through his rep Lisa Perkins, the TV host and "Saved by the Bell" alum said: "The comments I made were ignorant and insensitive, and I now have a deeper understanding of how hurtful they were. I have been and always will be an ardent supporter of the LGBTQ community, and I am going to use this opportunity to better educate myself."

"Moving forward," he added, "I will be more informed and thoughtful."
Here was Lopez's original comments:

"I am trying to understand it myself, and please don't lump me into that whole [group]," Lopez responded. "I'm kind of blown away too. Look, I'm never one to tell anyone how to parent their kids obviously and I think if you come from a place of love, you really can't go wrong but at the same time, my God, if you're 3 years old and you're saying you're feeling a certain way or you think you're a boy or a girl or whatever the case may be, I just think it's dangerous as a parent to make this determination then, well, OK, then you're going to a boy or a girl, whatever the case may be ... It's sort of alarming and my gosh, I just think about the repercussions later on."

He added, "When you're a kid ... you don't know anything about sexuality yet. You're just a kid."
GLAAD appears to have contacted his employer in an attempt to get him fired:


You're no longer allowed to work in Hollywood unless you support 3-year-olds becoming transgender.

[Header image by Gage Skidmore, CC BY-SA 2.0.]

Follow InformationLiberation on Twitter, Facebook, Gab and Minds.