Federal Judge Says Mueller Presented 'No Evidence' Russian Govt Behind IRA Troll Farm
Chris Menahan
InformationLiberation
Jul. 24, 2019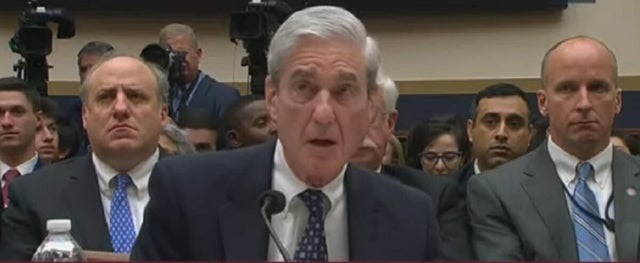 I wonder why our media is ignoring this story?

From The Washington Times, "Federal judge sides with Russian company, rebukes Mueller, Barr":

A federal judge has chastised former special counsel Robert Mueller and Attorney General William P. Barr for stating that the Russian government was behind election year social media trolling when there is no evidence presented by prosecutors.

The ruling by U.S. District Judge Dabney L. Friedrich culminated a secret legal battle between the Justice Department and the Russian firm Concord Management and Consulting LLC.

The judge this month began unsealing legal briefs and transcripts, which reveal that the release of Mr. Mueller's 448-page report and Mr. Barr's public statements triggered Concord attorney Eric A. Dubelier to seek contempt proceedings against both.

Mr. Dubelier said Mr. Mueller prejudiced a potential jury by stating that the Kremlin ran the social media campaign, which the federal government says Concord funded. That connection isn't contained in the special counsel's February 2018 indictment against Concord.

"That's not alleged in the indictment primarily because there is no evidence to support that it was. There is none," Mr. Dubelier told the judge at a closed May 28 hearing for which a transcript was just unsealed.
Searching Google News, this appears to have only been reported on by The Washington Times, The Hill, RealClearInvestigations and RT.

Aaron Mate caught it shortly after the ruling came out:



Mueller's team has been stalling for over a year now (he was appointed by Deputy AG Rod Rosenstein on May 17, 2017 so "his" investigation has been going for over 2 years) and refusing to provide the public with any evidence of this so-called Russian meddling.

Even today at his hearing he started it by saying he wasn't going to talk about the Steele dossier or the opening of the investigation.


The excuse his team has been giving for not revealing any of their evidence is the "ongoing" cases against a bunch of Russians living in Russia who will never set foot in America to face any of these phony charges. They've also tried to claim Russia is still "meddling" and to reveal any evidence they have against them would be to reveal our "secrets."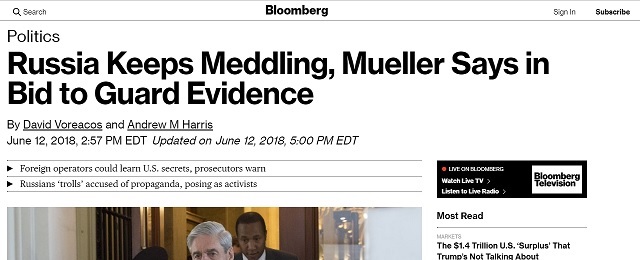 I was actually pretty excited when the long-awaited Mueller report finally came out in April to see the supposed evidence they had against the Russkies but all of the supposed evidence was completely blacked out.


After's Mueller's bumbling performance today, is there a soul alive who thinks this doddering old man understands anything about hacking forensics?


This man hadn't even heard of Fusion GPS and struggled to find who was talking to him in the room -- but we're just supposed to trust that he's determined with absolute certainty that Russians hacked Hillary Clinton and John Podesta's emails and sent them to Wikileaks and the IRA troll farm was a Kremlin-run operation?


Follow InformationLiberation on Twitter, Facebook, Gab and Minds.