'Dazed And Confused' Mueller Says He's 'Not Familiar' With Fusion GPS... Or Much Else
Chris Menahan
InformationLiberation
Jul. 24, 2019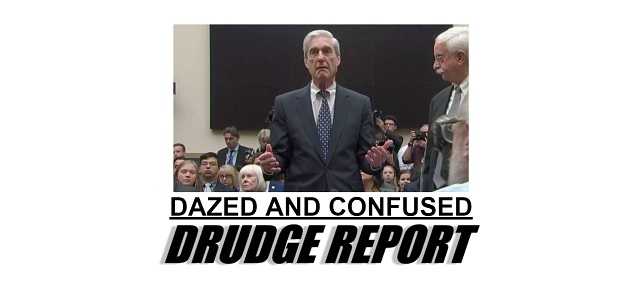 At this point we can safely assume Robert Mueller did not write the "Mueller Report" and was nothing more than a figurehead for Andrew Weissmann.

As Matt Drudge highlighted on the top of his site on Wednesday, Mueller appeared "dazed and confused" throughout his testimony before the House Judiciary Committee. He frequently asked for questions to be repeated and didn't seem familiar with what were supposedly his own writings in his own report.





The most comical moment was when Mueller said he's "not familiar" with Fusion GPS:


Louis Gohmert just flat out stated he doesn't believe Mueller wrote the report:


As did Mark Meadows:


Gaetz's grilling was also pretty funny:


As was Jim Jordan's:


Mueller also had to correct the only part of his testimony which Russiagaters got excited by:


They should just stop with this whole charade and call Andrew Weissmann in to testify in Mueller's place.


UPDATE:



Follow InformationLiberation on Twitter, Facebook, Gab and Minds.