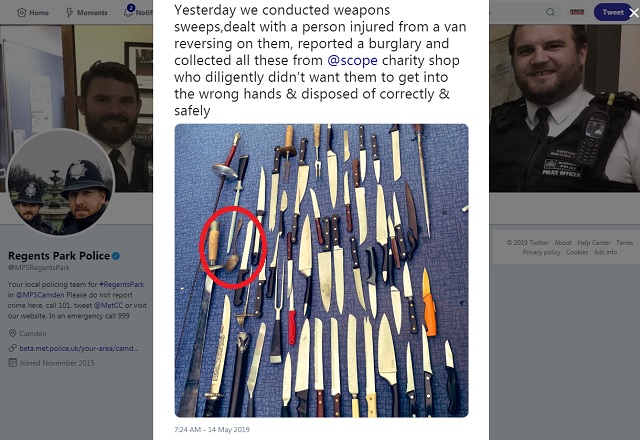 Londoners can sleep sound at night knowing Regents Park Police are working overtime to keep spoons off their streets.

Regents Park Police announced Tuesday on Twitter: "Yesterday we conducted weapons sweeps, dealt with a person injured from a van reversing on them, reported a burglary and collected all these from @scope charity shop who diligently didn't want them to get into the wrong hands & disposed of correctly & safely."

The image shows the thrift shop gave them multiple knives as well as a spoon and a few letter openers.



If you can't trust the new Londoners you imported to handle spoons without stabbing someone, perhaps you have a problem which requires more than spoon confiscation to solve?

Regents Park Police also made headlines last year for bragging about getting a file, a pair of scissors and some tools off the streets in a "weapons sweep."


Follow InformationLiberation on Twitter, Facebook, Gab and Minds.