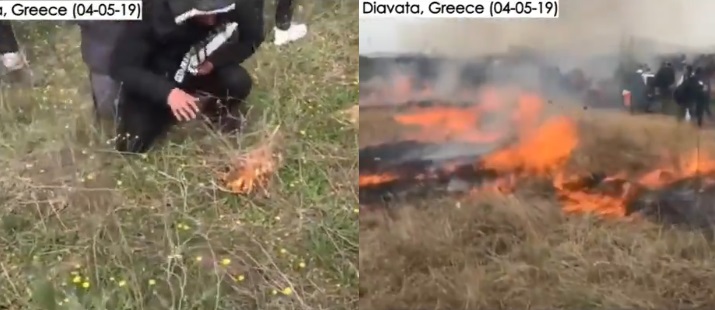 What type of crazy person would not want these fine young gentlemen in their country?


"Refugees set fields on fire and clash with police as they try to reach the northern border with Macedonia this afternoon (April 5). The refugees are aiming to set up camp in the already overcrowded Diavata Refugee camp outside Thessaloniki on April 3. The migration route through Macedonia was closed down in 2016 but these refugees, whose move is in response to social media calls, are hoping their presence will prompt the route to re-open," Newsflare reported earlier this month.



Why won't you bigots let these migrants in so they can set your economy on fire with all the economic growth they'll bring through their high-skilled labor???

C'mon now!

Follow InformationLiberation on Twitter, Facebook, Gab and Minds.