Maddow Reacts to Collapse of RussiaGate Hoax by Doubling Down On Deranged Conspiracy Theories
Chris Menahan
InformationLiberation
Mar. 26, 2019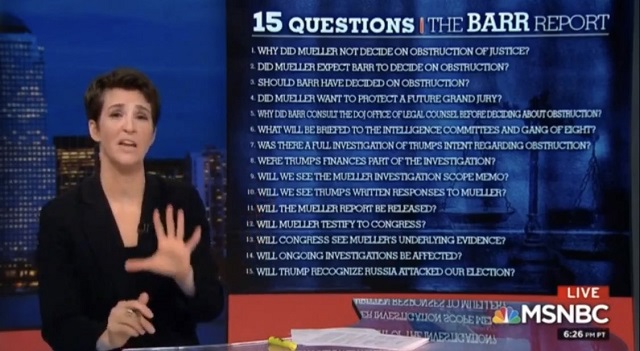 On her show Monday night, MSNBC host Rachel Maddow responded to the collapse of RussiaGate by doubling down on deranged conspiracy theories.

This is just embarrassing:





Here's a shot of her purely misdirection-based list: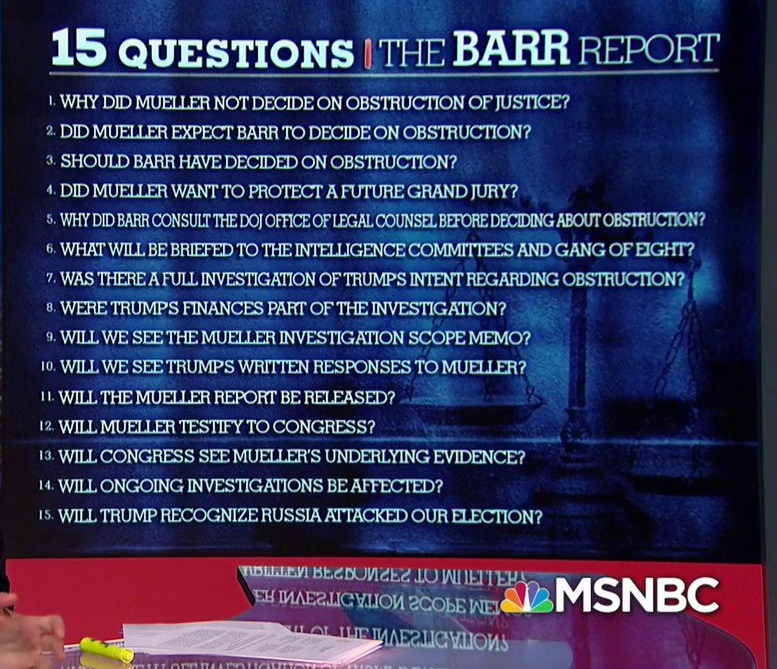 One question noticeably missing from her list: Did Trump collude with the Russians (as she has been falsely claiming on her show with zero evidence nearly every night for the last 2+ years)?

The answer to that question, as I said on day one, is a definitive no.

Here's my list of questions:

1. Can our media get any more retarded?

2. Is Rachel Maddow genetically incapable of feeling shame?

3. Is anyone going to apologize for knowingly pushing this monumental hoax for political gain?

4. Is anyone in the media or the government going to be held accountable for pushing this monumental hoax?

5. Is anyone going to be criminally charged for launching/taking part in this wholly manufactured deep state witch hunt based on total lies?

6. Is Trump or Barr going to move against the deep state conspirators who manufactured this witch hunt or are they just going to let them get away with using our intelligence agencies to sabotage Trump's presidency and crush our peaceful pleb revolt?

Follow InformationLiberation on Twitter, Facebook, Gab and Minds.