David Hogg: 'Improve Ambulance Response Time' Instead Of Arming Teachers
Chris Menahan
InformationLiberation
Feb. 13, 2019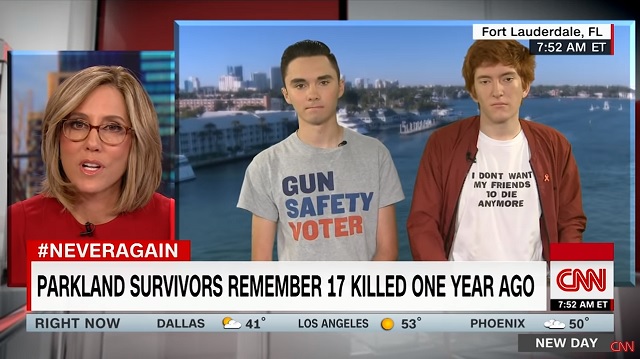 This is just the type of problem-solving genius which got anti-gun activist David Hogg into Harvard with just a 1270 SAT score!

From Mediaite, "David Hogg: Instead of Arming Teachers, We Should 'Improve Ambulance Response Time'":

On Wednesday, Marjory Stoneman Douglas High School shooting survivor turned pro-gun control activist David Hogg again voiced his opposition to armed school staff and said other things should be fixed, like ambulance response time.

"Every public school in Florida is now required to have one armed security guard because of what happened at Marjory Stoneman Douglas. And you know, there is so much debate about whether that's dangerous or whether that's the right answer. How do you all feel about that," CNN's Alisyn Camerota asked.
"I for sure don't think arming teachers is a good idea. I think overall we have to work to make sure that we're stopping shooters before they get on campus. Because by the time they get there it's already too late. Because as we know that somebody else is going to be lost to that process," Hogg said.

"We have to be working together not as Democrats or Republicans but as Americans attacking the source of evil, and being able to stop and reduce harm and stop violence before it happens, reduce it as it's happening and increase, for example, ambulance response time after a horrible incident like occurred at our school," he added.
Perhaps we can work on a bill to put body bags in every school as well!

Follow InformationLiberation on Twitter, Facebook, Gab and Minds.