WATCH: Indigenous Activists, Black Activists Yelled Racist Hate At Covington Catholic Students
Chris Menahan
InformationLiberation
Jan. 19, 2019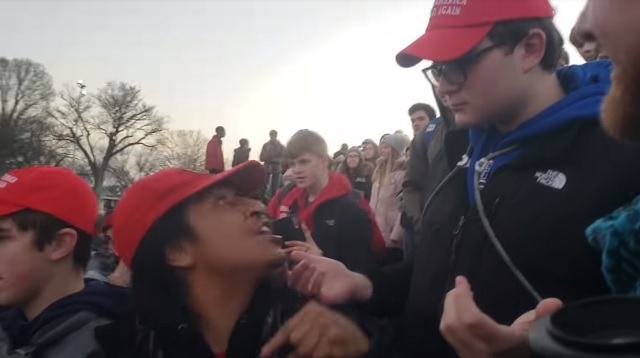 Newly surfaced video from after Friday's March for Life rally shows an indigenous activist yelling racist hate at a Covington Catholic student.

"You white people go back to Europe where you came from!" the Indigenous activist is heard yelling at a young student. "This is not your land!" "It's not!" You've been here two or three generations, compared to us. We've been here million f**king years!"



While the media whipped itself into a frenzy over an out-of-context video from the exact same event, so far not one outlet has covered this racist incident.

They're also ignoring this video of a group of African-American activists yelling anti-white racist hate at the same students at the same event:


The activists were heard calling one of the black Covington Catholic students a "nigga" and telling him to "get out!"

"When you get old enough, they're gonna steal your organs!" he said. "Get out nigga!"

[See here for a complete rundown on this hate hoax.]

Follow InformationLiberation on Twitter, Facebook, Gab and Minds.