WATCH: Lib Neckbeard Has Mental Breakdown, Refuses to Sell to Trump Supporter at Vape Shop [Update: Fired]
Chris Menahan
InformationLiberation
Dec. 28, 2018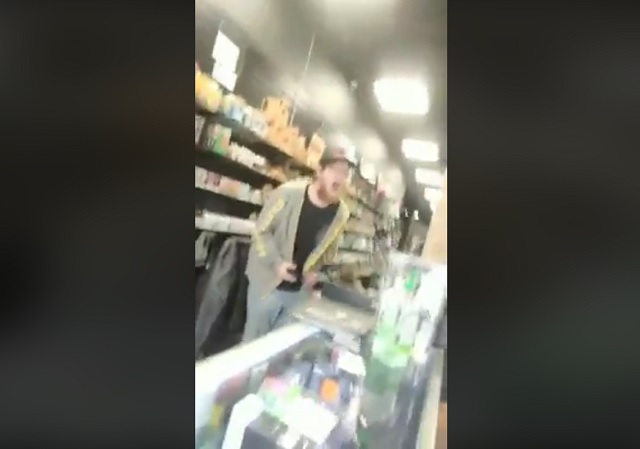 Viral video out of Atlanta, Georgia shows a crazed soy-addict have a mental breakdown and refuse to serve a Trump supporter because he was wearing a MAGA hat and a Trump shirt.

The video was shared Friday on Facebook by Ian Furgeson, who said, "this guy just went nuts" at him.

WATCH:



We need the same regulations on tobacco and vaping to apply to all soy-based products to prevent incidences like these in the future!

UPDATE: Xhale City released the following statement on Facebook:

"To our friends and customers,

Tonight, we had an employee act improperly toward a customer. Xhale City does not tolerate this kind of behavior from its employees. When we identified the employee at fault, we fired him immediately. We've also spoken to the customer and apologized. We value our clients and treat them with respect and dignity, regardless of their political views."

Xhale City deleted their Facebook and Twitter shortly after issuing the statement.

Follow InformationLiberation on Twitter, Facebook, Gab and Minds.