WATCH: Transgender 'Woman' Threatens Gamestop Employee For Saying 'Sir' Instead Of 'Ma'am'
Chris Menahan
InformationLiberation
Dec. 28, 2018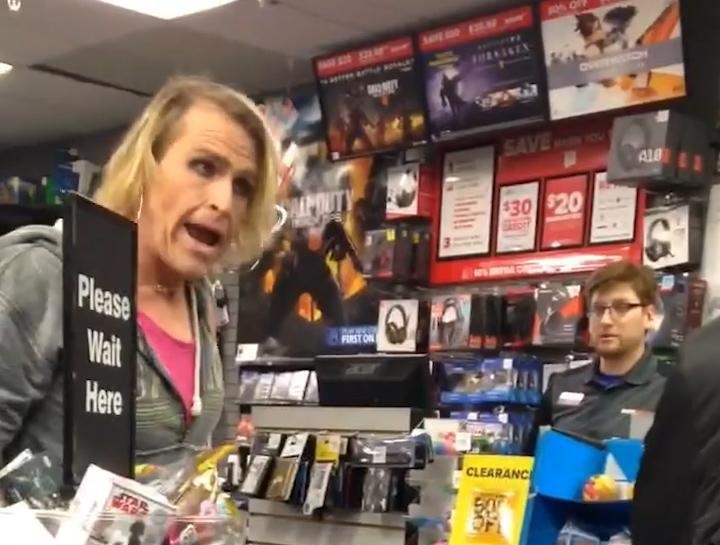 If you want a vision of the future, imagine a transgender "woman" screaming at a Gamestop employee for "misgendering her" -- forever.

From The Daily Mail:

A furious transgender shopper threatened a store worker after he called her 'sir' instead of 'ma'am'.

An argument broke out at the GameStop in Albuquerque, New Mexico, when the woman had just bought an item at the counter.
[...] During the angry confrontation, a female customer stepped in and tried to defuse the situation by offering to call the police, but also called the woman 'sir', which further enraged her.

She said: 'Excuse me sir there is a young man in here you need to watch your mouth.

'I can call the police if you would like me to, you need to settle down.'

The angry woman replied: 'Excuse me it is ma'am, it is ma'am. You need to settle down and mind your own business.'

When the clerk tried to intervene and clam the pair down, the woman thought he called her 'sir' again and screamed: 'Motherf*****, take it outside if you want to call me sir again. I will show you a f***ing sir.'
This is no way for a lady to act!

Follow InformationLiberation on Twitter, Facebook, Gab and Minds.