This is vindictive legal terrorism.

From the AP:

Attorneys for a Colorado baker who refused to make a wedding cake for a gay couple on religious grounds - a stand partially upheld by the U.S. Supreme Court - argued in federal court Tuesday that the state is punishing him again over his refusal to bake a cake celebrating a gender transition.

Lawyers for Jack Phillips, owner of Masterpiece Cakeshop in suburban Denver, are suing to try to stop the state from taking action against him over the new discrimination allegation. They say the state is treating Phillips with hostility because of his Christian faith and pressing a complaint that they call an "obvious setup."
"At this point, he's just a guy who is trying to get back to life. The problem is the state of Colorado won't let him," Jim Campbell, an attorney for the Alliance Defending Freedom, said after the hearing. [...]

State officials argued for the case to be dismissed, but the judge said he was inclined to let the case move forward and would issue a written ruling later.

The Colorado Civil Rights Commission said Phillips discriminated against Denver attorney Autumn Scardina because she's transgender. Phillips' shop refused to make a cake last year that was blue on the outside and pink on the inside after Scardina revealed she wanted it to celebrate her transition from male to female.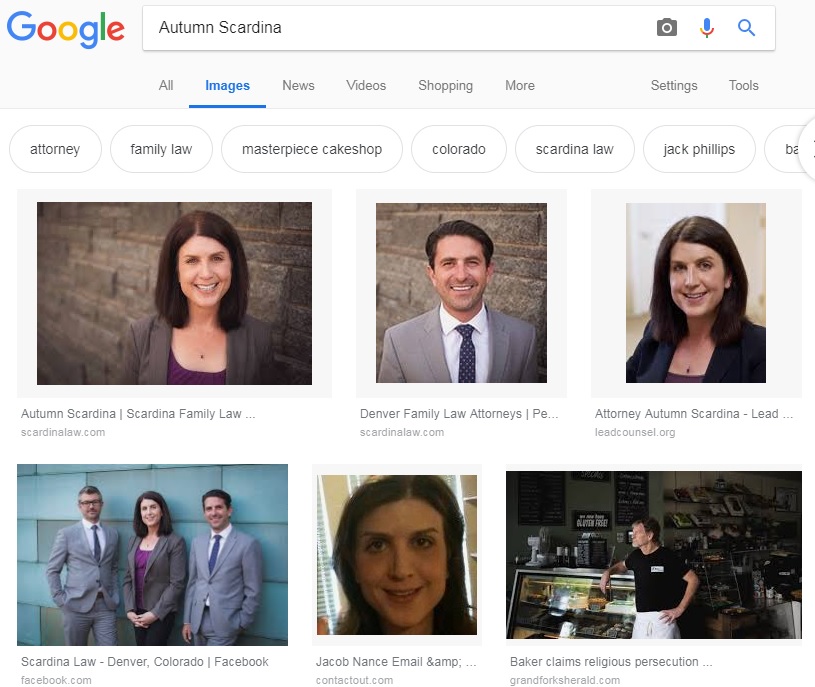 She asked for the cake on the same day the U.S. Supreme Court announced it would consider Phillips' appeal of the previous commission ruling against him. [...]

Deputy Attorney General LeeAnn Morrill told Senior Judge Wiley Y. Daniel that the commission did not mention religion in its latest finding against Phillips. She said the commission also has used the state's anti-discrimination law to protect people who have faced bias because of their faith.

[...] In the lawsuit, Phillips' attorneys say he "believes as a matter of religious conviction that sex - the status of being male or female - is given by God, is biologically determined, is not determined by perceptions or feelings, and cannot be chosen or changed."

It claims Phillips has been harassed and received death threats and that his small shop was vandalized while the wedding cake case made its way through the courts.
These are not good people, folks.

CBN has more:

Phillips' friend Jeff Hunt, a policy analyst at Colorado Christian University, told CBN News, "At this point, they're just targeting Christians. This is outright Christian persecution."

This time around, though, constitutional attorney Jenna Ellis believes the commission will be more subtle.

Ellis stated, "The Masterpiece decision was very particular to the commission, to say 'you cannot be overtly hostile.' So now what they're doing is they're just going to say, 'Well, we won't be as obvious about our hostility, but we still want to go after Jack."

Meanwhile, Phillips and his lawyers are going on offense by suing the Colorado bureaucrats.

Hunt said of them, "They're actually striking back and saying 'this is just outright persecution. You're not interested in stopping discrimination. You're interested in hunting Christians down.'"

Ellis believes the suit is a smart idea. She said, "If Christians are always only on the defensive, then we're going to continue to lose ground. We have to be also making sure that we're standing up and we're standing forward."

Ellis and Hunt warn people of faith should be deeply concerned about their religious freedom given some of today's leaders and officials.

"Even after the Colorado Civil Rights Commission heard from the US Supreme Court in a 7-2 decision, including Obama appointees, telling them to stop targeting people of faith, the government essentially ignored it," Hunt said.

Ellis explained, "This is about whether or not the government can compel you or me to say something and to embrace and celebrate messages that go against our sincerely-held religious beliefs."

Hunt said of his friend, "Jack Phillips is very much a canary in the coal mine with regard to the very important legal issues we're going to be facing."
They've gone in just a few years from "let us do what we want in the privacy of our own bedrooms" to "bake us cakes celebrating our sex acts and gender dysphoria or we'll throw you in prison."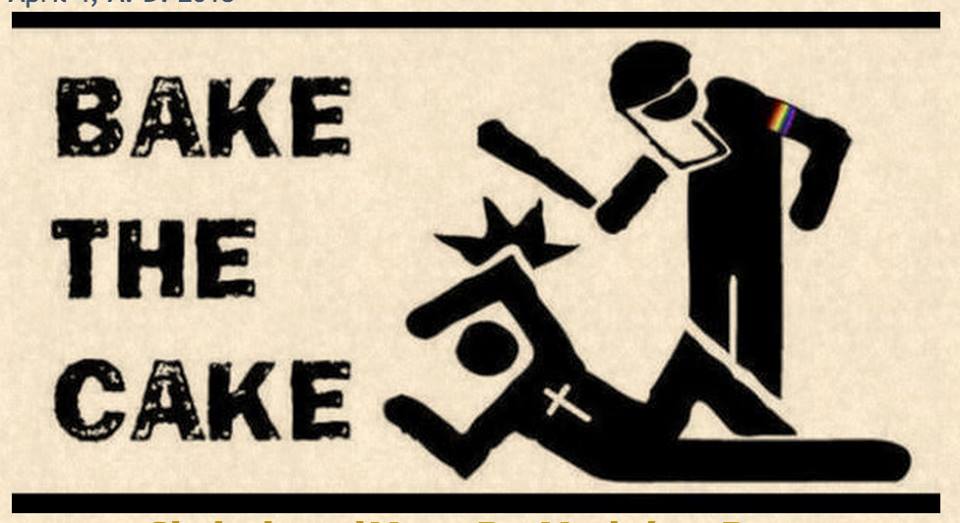 They've gone from "let us dress in drag" to "let us dress little boys in drag and have them perform for us for dollar bills at gay bars."


Follow InformationLiberation on Twitter, Facebook, Gab and Minds.