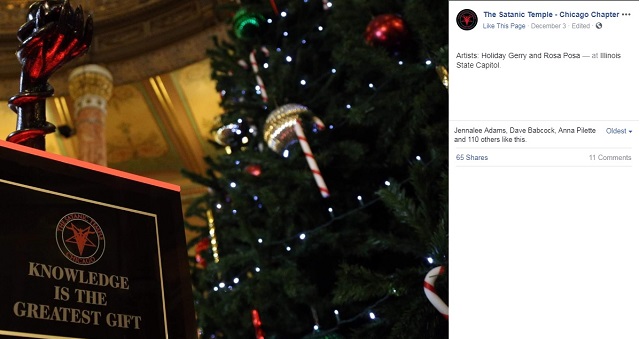 What's funny about this is the people behind it think it's an act of rebellion and not the official state religion!

From NPR:

In the Illinois Capitol rotunda this month, several traditions are being celebrated. There's a Nativity scene for Christmas, a menorah for Hanukkah, and then something a little different: an arm holding an apple, with a snake coiled around it.

It's a gift from the Chicago branch of The Satanic Temple. Called "Snaketivity," the work also has a sign that reads "Knowledge Is The Greatest Gift."



Nearby stands a sign in which the state offers a civics lesson Ś and explains it didn't have much of a choice:

"The State of Illinois is required by the First Amendment of the United States Constitution to allow temporary, public displays in the state capitol so long as these displays are not paid for by taxpayer dollars. Because the first floor of the Capitol Rotunda is a public place, state officials cannot legally censor the content of speech or displays. The United States Supreme Court has held that public officials may legally impose reasonable time, place and manner restrictions regarding displays and speeches, but no regulation can be based on the content of the speech."
That was for the people offended by the Christian Nativity scene!


Illinois Secretary of State spokesman Dave Druker told The State Journal-Record the temple has the same rights as religious organizations. "This recognizes that."
Christians actually have less rights than others as evidenced by their constant persecution.
The Satanic Temple calls itself a "non-theistic organization" in its application to install the display.

In a GoFundMe campaign to raise $1,500 for the display, the group explains its mission: "The Satanic TempleŚChicago will no longer allow one religious perspective to dominate the discourse in the Illinois State Capitol rotunda during the holiday season. ... Please consider what you may do to help us bring Satan to Springfield!"
Their Facebook page shows they hold the exact same values as corporate America: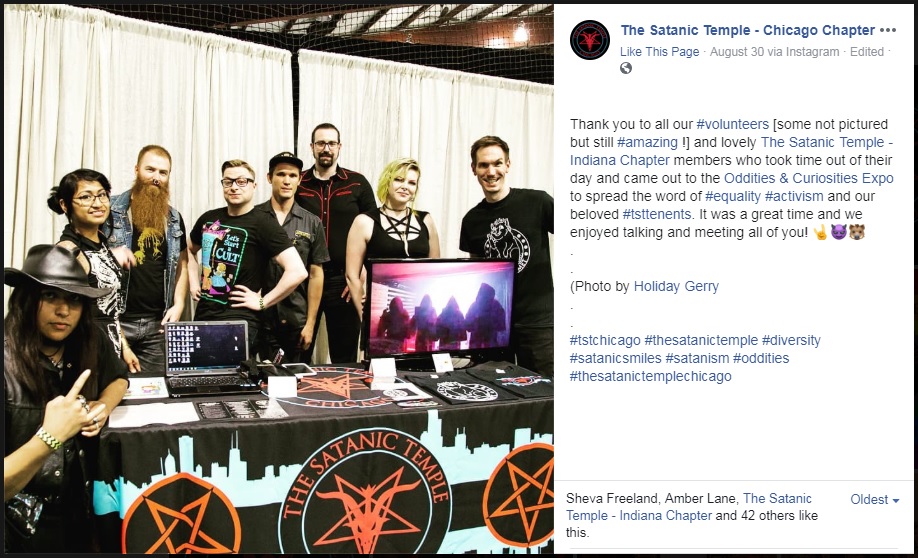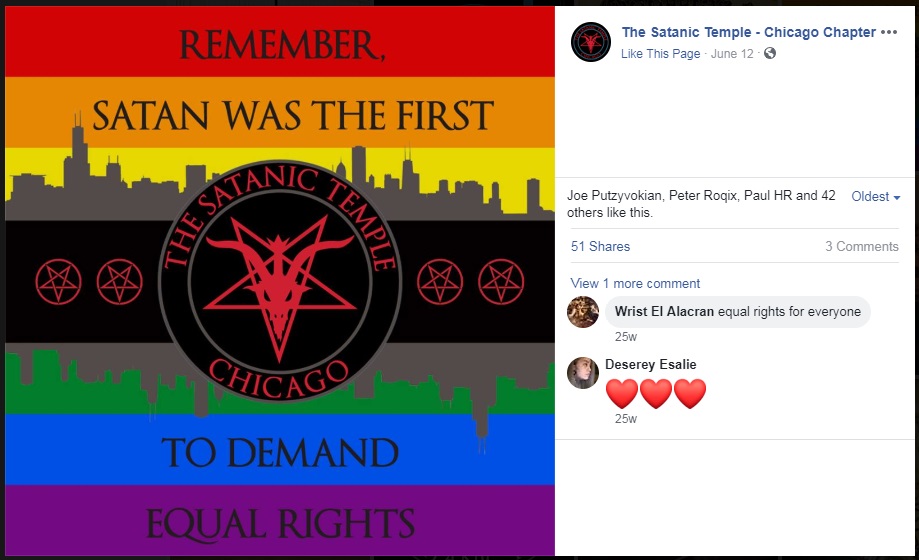 Edgy stuff!

Follow InformationLiberation on Twitter, Facebook, Gab and Minds.