HATE HOAX: Black College Lacrosse Player Scrawled N-Word, KKK, Swastika Targeting Himself
Chris Menahan
InformationLiberation
Dec. 02, 2018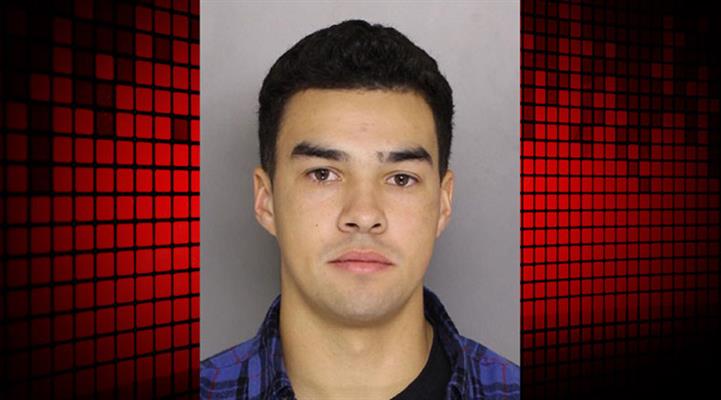 Fynn Ajani Arthur, 21, was arrested on Thursday for allegedly scrawling "KKK," swastikas and "Iím gonna kill all n****rs" across Goucher College campus.

Arthur reportedly wrote the numbers of several dorm rooms along with his threats, one of which was his own.

The Daily Mail:

A black college lacrosse player has been arrested in connection with two incidents of racist graffiti found in a dorm on the Goucher College campus in Maryland.

Fynn Ajani Arthur, a 21-year-old from Brunswick, Maine, was charged with two counts of malicious destruction of property on Thursday night in Baltimore County.

His arrest came after graffiti aimed at black and Latino students was found on the second floor of a campus dorm, one floor above where similar graffiti had been found on November 14, Goucher College administrators said in a statement.

Both incidents that shook the Towson campus involved backward swastikas and targeted specific individuals, according to the statement.

Thursday's graffiti depicted swastikas, the letters 'KKK' and appeared to include the last names of four black students, including Arthur. The previous graffiti reportedly said all 'n*****s' on campus would be killed.
Here's some coverage from Twitter after the incident occurred: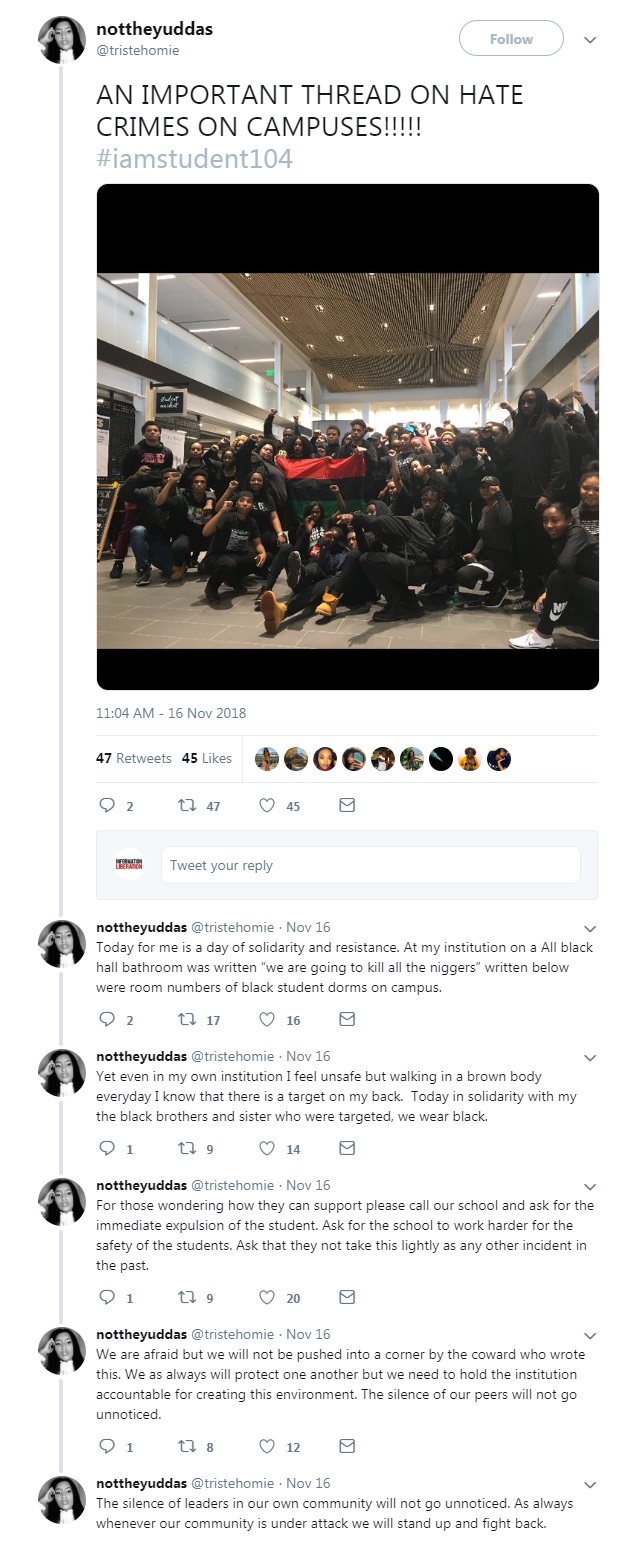 Follow InformationLiberation on Twitter, Facebook, Gab and Minds.