Sweden: 70yo Woman Interrogated, Convicted For Anti-Muslim Facebook Post
Pensioner expressed concern about Islamic takeover
Paul Joseph Watson
Infowars
Nov. 29, 2018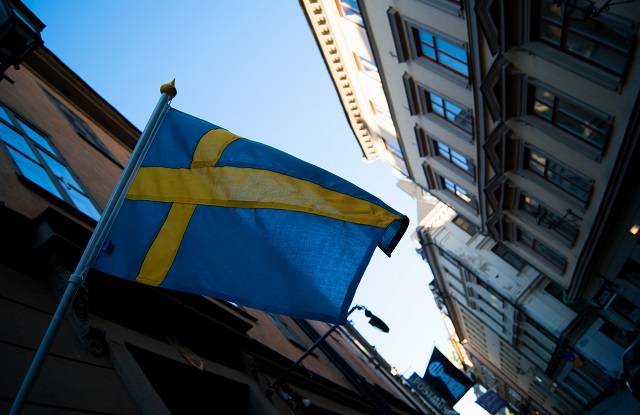 A 70-year-old woman in Sweden was interrogated by police and later convicted for an anti-Muslim Facebook post in which she expressed fear that Islam was taking over the country.

The post, made in May 2018 on the Facebook group Stand Up For Sweden, appeared as a comment underneath an article about violence towards women.

"Is this not Sweden or have we turned over the country to some Muslim damned vermin?," the woman wrote.

The post was flagged by taxpayer funded hate speech watchdog group Näthats-inspector and the woman was subsequently interrogated by police in Hudiksvall.

She admitted that she could have framed the post better but asserted that she was merely upset after reading material about the mistreatment of women in Islamic countries.

"I am against the fact that they are bad to women. We have so many Muslims coming. I must have meant that they are battering women. I'm afraid of that," she told police, adding that she had been "provoked" by news headlines about the issue.

The woman as later convicted and ordered to pay 40 daily fines of 120 kronor.

The judge in the case said that the Facebook post was more of an assertion than a question and therefore violated Sweden's hate speech laws.

Similar laws that would officially make "Islamophobia" a racist hate crime are now being discussed in the United Kingdom.

Earlier this year, a 65-year-old woman in Sweden who was previously the victim of a brutal beating by migrants was sentenced to prison for posting that "the IQ level in Sweden will fall as a result of immigration."

In another case, a 32-year-old woman from Gothernburg was interrogated by police, had her DNA taken and was subsequently imprisoned for the "crime" of sharing a joke meme about Islam on Facebook.

Last year, a 70-year-old Swedish woman was prosecuted for hate speech for saying she saw migrants setting fire to cars, something that happens all the time in Sweden.

Also last year, Sweden put YouTube star PewDiePie, their biggest export since Abba and Ikea furniture, on an official hate list.