#JobsNotMobs: Trump Releases Midterm Ads Highlighting Rise Of The Radical Left
Chris Menahan
InformationLiberation
Oct. 31, 2018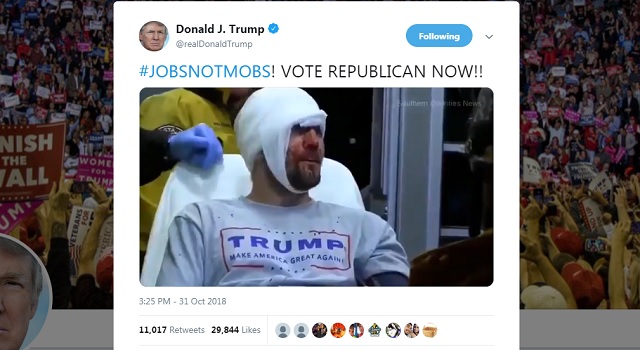 President Trump on Wednesday released two absolutely epic ads on Twitter highlighting the rise of the radical left over the past 2-3 years in America.

"Using a series of striking visuals, the 1:25-minute ad juxtaposes a vision for America that consists of a strong economy and low unemployment rate with angry mobs and attacks on conservatives," The Daily Caller reports.


The ad includes images from the Scalise shooting as well as footage from last year of the disabled white kid who was tortured by thugs in Chicago on Facebook Live.

Breitbart has documented 632 similar acts of violence or harassment against Trump supporters just over the last three years -- almost all of which the national media either brushed over or ignored.

The second ad highlights the story of illegal immigrant Luis Enrique Monroy Bracamontes who murdered two police officers and bragged in court about how he wished he killed more and shows how Democrats want to let these people pour into America totally unvetted:


This is the perfect encapsulation of the Democrats' America. The only thing missing was pointing out how they're censoring and banning everyone who highlights these stories on social media and using Big Tech to effectively scrap the First Amendment!

Here's another great montage released by Grabien on Wednesday showing how completely hysterical the lying media has become:


The Democratic Party has become totally unhinged. You can see in these charts from Pew Research the Democrats shifted hard-left starting around 2013:




The same goes for the media, as this New York Times Ngram viewer chart from 2016 showing how many news articles included the words "racism," "sexism" and "transgender" makes clear (The Times has since scrapped this elucidating service):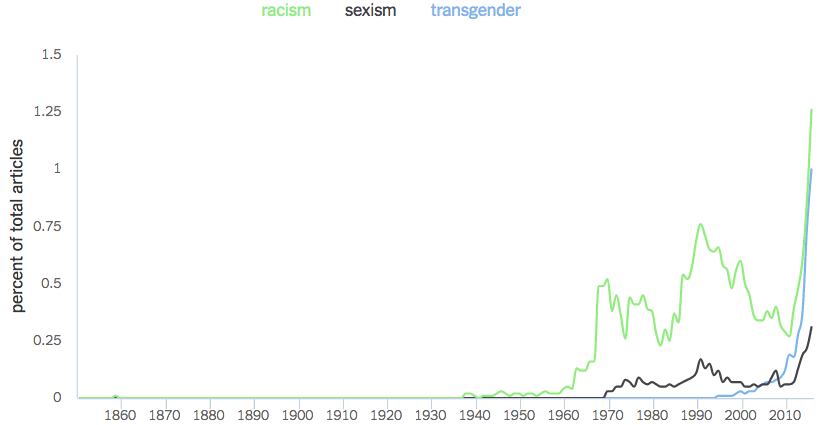 These lunatics cannot be allowed to take back power. Get out and vote for the GOP on November 6th!

Follow InformationLiberation on Twitter, Facebook, Gab and Minds.