WATCH: Democrat Mob Violently Attacks Journalist At Andrew Gillum Rally
Chris Menahan
InformationLiberation
Oct. 21, 2018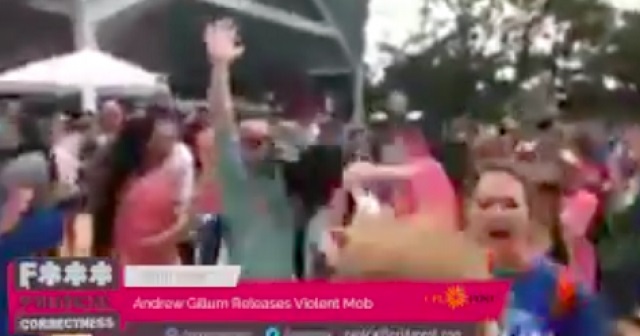 Shocking video out of Florida shows an enraged mob of angry Democrats attack a journalist while he was covering a rally for far-left Democrat gubernatorial candidate Andrew Gillum.


From Big League Politics:

A Florida journalist was assaulted by a violent mob of angry leftists while covering a public rally for gubernatorial candidate Andrew Gillum.

"I was assaulted by @AndrewGillum supporters as a gay journalist covering his violent mob. Denounce this rabid attack or admit you condone violence Andrew… the world is watching!" said Jacob Engels of Central Florida Post on Twitter, attaching a video of the event.

Engels told Big League Politics that he was assaulted by Gillum's supporters – including a campaign staffer – for asking about Hungarian billionaire George Soros' ties to the campaign.

"The guy in the pink shirt [in the video] is actually part of the Gillum campaign," Engels said. "Gillum's security did nothing. They didn't stop the violence. He didn't stop his speech or denounce the violence."

"Questioning Soros set the mob on fire," Engels said. "One woman chucked a beer at me. I was punched, kicked and hit with an umbrella."

Engels said the mob only backed off after a passerby who was at the public park, but not attending the event, jumped in and staved off the rabid leftists. Engels' cameraman was also assaulted when he kneeled down to pick up his equipment, which had been knocked to the ground by Gillum's supporters.
These people are not well. They support a Soros/Steyer-funded candidate who wants to Abolish ICE, open our borders, open our prisons and raise taxes by $1 billion to fund his socialist wealth redistribution programs.



It was just a few weeks ago when a Gillum staffer was fired for saying Trump "needs to be executed" and for wearing a shirt referring to pro-Trump states as "Dumbf--kistan."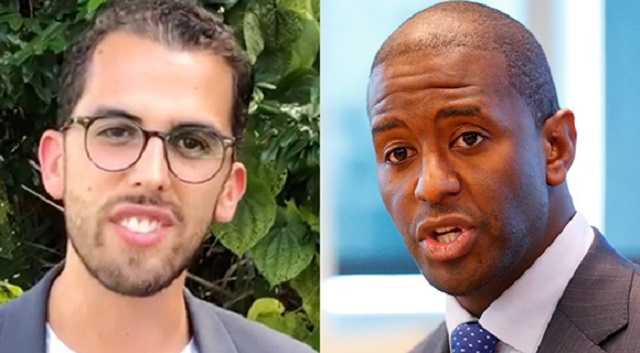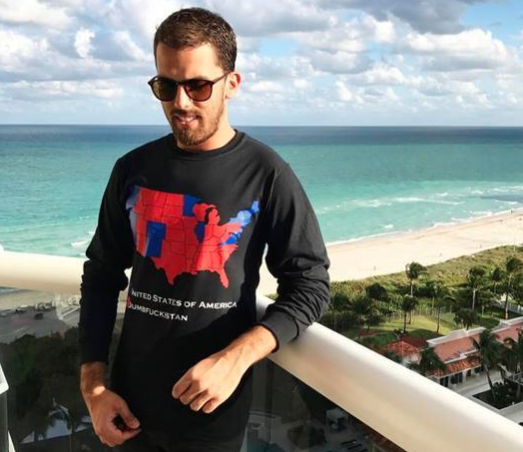 These people cannot be allowed to take power.

Everyone needs to get all their friends and family together and vote these midterms to make it clear these lunatics can not be allowed to take over America!

Follow InformationLiberation on Twitter, Facebook, Gab and Minds.