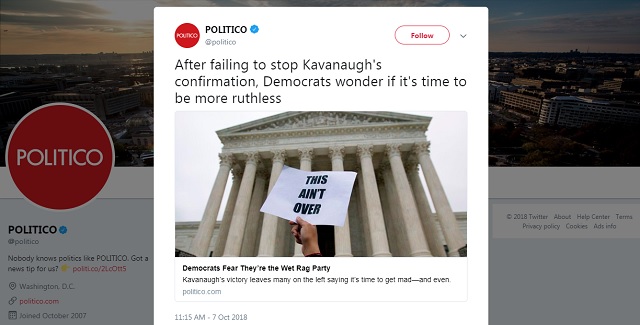 Hot on the heels of attacking Judge Brett Kavanaugh as a serial gang-rapist who should not be allowed around children, Democrats are wondering if it's "time to be more ruthless," Politico reports.


John F. Harris writes in Politico that many "top Democratic operatives" have "the fear that their party loses big power struggles because Republicans are simply tougher, meaner, more cynical and more ruthless than they are."

A belief in one's own virtue feels good. Losing a battle that could shape the American political landscape for decades feels bad. The tension between the two left some Democrats grappling anew this weekend with the implications: Maybe they really are the Wet Rag Party.

"They are more ruthless," said Jennifer Palmieri, who over a quarter-century has served as a top aide to Bill Clinton, Hillary Clinton and Barack Obama. "And I don't want to be like them. … The answer can't be for Democrats to be just as cynical."

This is more or less the Michelle Obama Doctrine, as articulated at the 2016 Democratic convention, just a few weeks before Hillary Clinton lost to Donald Trump: "When they go low, we go high." Post-Kavanaugh Democrats interviewed this weekend aren't exactly repudiating this idea—but they are qualifying it in important ways. As they articulate it, their answer is to be more realistic about what they see as Republicans' strategy to disregard principle and process in their pursuit of power—as they argue the GOP did in ramming through Kavanaugh despite accusations of sexual assault—and more disciplined in a long-term way in fighting back.

One key, some prominent voices say, is more willingness to behave rudely, even in the respectable parlors where Democrats historically have turned for validation.

"Democrats are the first to believe elite opinion and editorial-page opinion represent America, and they don't," said Chicago Mayor Rahm Emanuel.

When he worked as an aide to President Bill Clinton, Emanuel said, he often heard Clinton's view that ever since Lyndon B. Johnson and Vietnam, Democrats have had "a physical allergic reaction about exercising power in pursuit of your goals."

But the example of Michael Avenatti highlights a tension for Democrats. As he flirts with an improbable 2020 presidential run, the lawyer for Stormy Daniels says his motto is: "When they go low, we hit harder." People on both sides of the nomination fight said he probably helped Kavanaugh by introducing less credible allegations, showing that scorched earth isn't necessarily fertile ground for Democrats.

Emanuel, who recently decided not to seek reelection in part because of dissent from his leadership within his own party, doesn't frame it so starkly. "It's not about being meaner and more vicious than the other side. It's being tougher and ruthless about achieving your real mission" on policies, he told me.
As NRO's Charles Cooke said on Twitter, "Next time they should just murder the nominee."


The reality is that Republicans (like the NRO crowd) for decades literally handed the country away to radical leftists for fear of being called mean names.

It wasn't until Donald Trump's no-apology tour that Republicans learned how to fight back and win.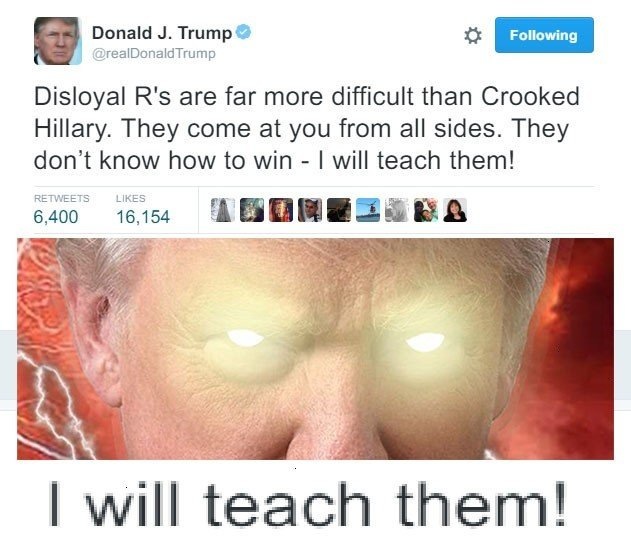 Just look at how Lindsey Graham transformed from one of the worst guys in the Senate to a total badass.


The guy did a fist-bump on the floor of the senate after Kavanaugh was confirmed:



Democrats have engaged in the single-minded pursuit of political power for over 100 years, including by using terrorism in the 1960's as with Obama's great friend Bill Ayers.



A Bernie Sanders supporter tried to mass murder Republicans in Alexandria just two years ago, yet the media act like it never even happened and seem to really want it to happen again.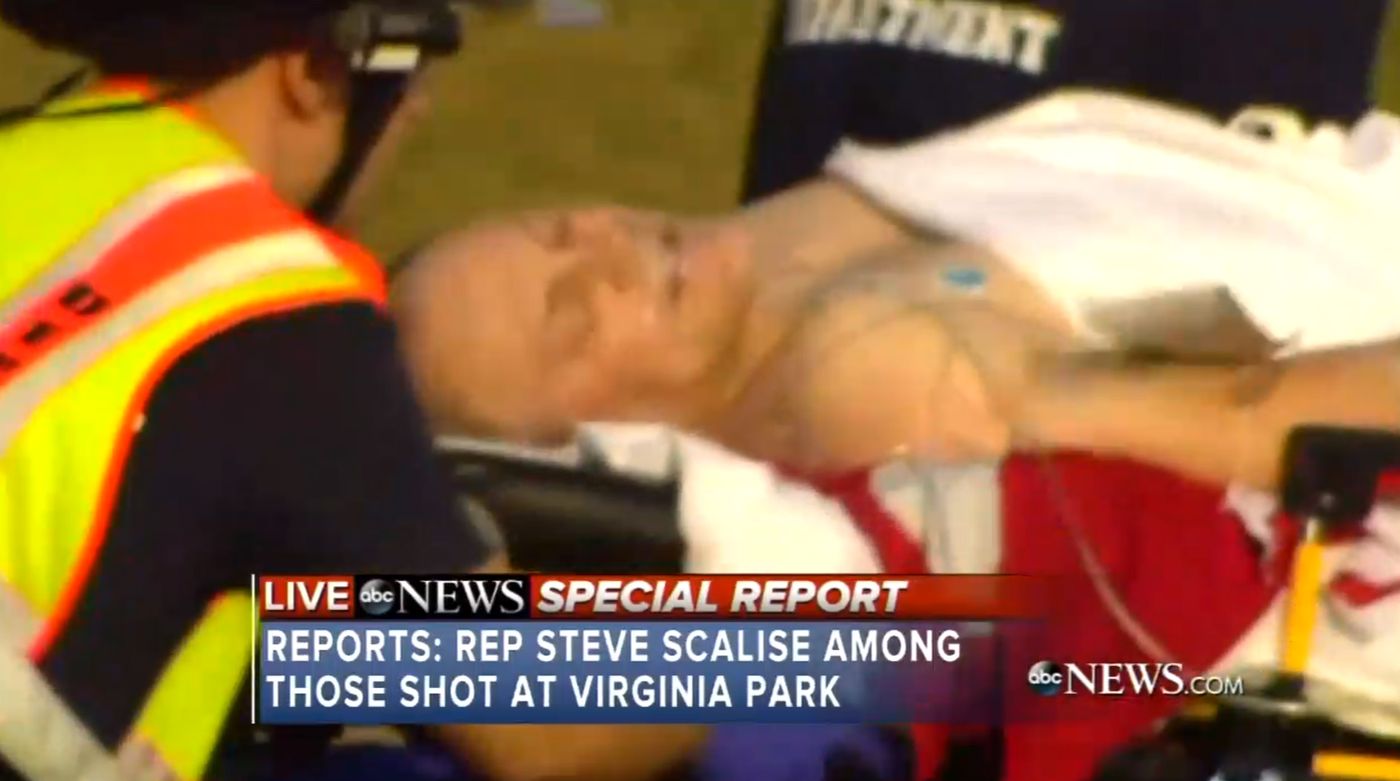 Democrat staffer Jackson Cosko just doxed a host of Republican Senators and shared their home addresses and phone numbers on the internet so they and their families could be targeted.

Rand Paul's wife just wrote an open letter to Democrats saying how she now has to keep a loaded gun by her bed:



Fox News' Chad Pergram reported Sunday that Republican Sen. Cory Gardner's wife just "received a text with a video attachment showing a gruesome beheading."

"Someone has has also released the names of and addresses of his family members," Pergram reported.


The only way the Democrats could get more ruthless is through terrorism.

NRA Executive Vice President Wayne LaPierre warned Americans about this very scenario last year at CPAC.



If there's a Red Wave and they fail to take back the House and Senate, odds are they're going to go down that path. In many ways, their fringe elements already are -- and the media is egging them on!

This should not dissuade you from voting. In fact, it's never been more important to help Republicans keep control. The left's total insanity will be their undoing. It will be out of the chaos that they create that we'll have the best chance at taking our country back.

Their ruthless attacks on Judge Kavanaugh backfired and their ruthless attacks on all that is America will backfire just the same!

Follow InformationLiberation on Twitter, Facebook, Gab and Minds.