Bezos Hikes Amazon's Minimum Wage to $15 After Criticism From Trump, Bernie And Tucker
Chris Menahan
InformationLiberation
Oct. 02, 2018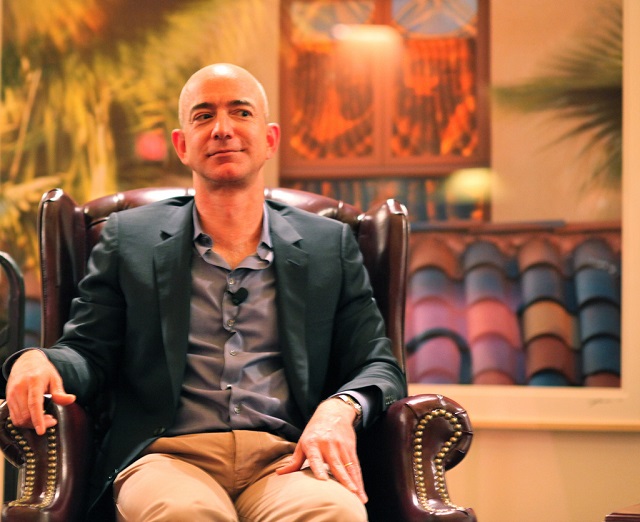 Thank you President Donald Trump, Bernie Sanders and Tucker Carlson!

From The Daily Mail:

Amazon is boosting its minimum wage for all U.S. workers to $15 per hour starting next month after receiving criticism for the high pressure, low paying conditions hundreds of thousands of employees endure in its warehouses.

Until now, minimum wages across its US warehouses ranges per state from around $10-an-hour in Texas to $13.50 in parts of New Jersey and California.

The new standardized minimum wage will benefit 350,000 people including the 250,000 it already has on its payroll and an additional 100,000 who will be hired for seasonal work.

The new wages will go into effect on November 1 and will also apply to Whole Foods workers.

Amazon's hourly operations and customer service employees, some who already make $15 per hour, will also see a wage increase and minimum wages will also be raised in some of its overseas operations.
There's no way he would have done this if not for Trump, Bernie and Tucker busting his balls.



It is a truly bizarre situation to have the world's richest man getting government subsidies for his employees because he doesn't pay them enough.

While Bezos didn't create this system, he owns the Washington Post which pushes full-blown communism, so he should be held to a higher standard.

Are liberals just going to keep ignoring the way Trump is effectively acting as a union boss and bullying these megacorporations on behalf of America's middle class?

Follow InformationLiberation on Twitter, Facebook, Gab and Minds.