Prosecutor Rachel Mitchell Highlights Massive Inconsistencies In Christine Ford's Testimony
Chris Menahan
InformationLiberation
Oct. 01, 2018


Sex crimes prosecutor Rachel Mitchell, who questioned Christine Blasey Ford during the Senate Judiciary Committee hearing last week, released a report on Sunday highlighting a massive list of inconsistencies in Ford's testimony.

"In the legal context, here is my bottom line," Mitchell said. "A 'he said, she said' case is incredibly difficult to prove. But this case is even weaker than that."

"Dr. Ford identified other witnesses to the event, and those witnesses either refuted her allegations or failed to corroborate them," Mitchell said. "For the reasons discussed below, I do not think that a reasonable prosecutor would bring this case based on the evidence before the Committee. Nor do I believe that this evidence is sufficient to satisfy the preponderance-of-the-evidence standard."

Here's the key points which you can also read in PDF format.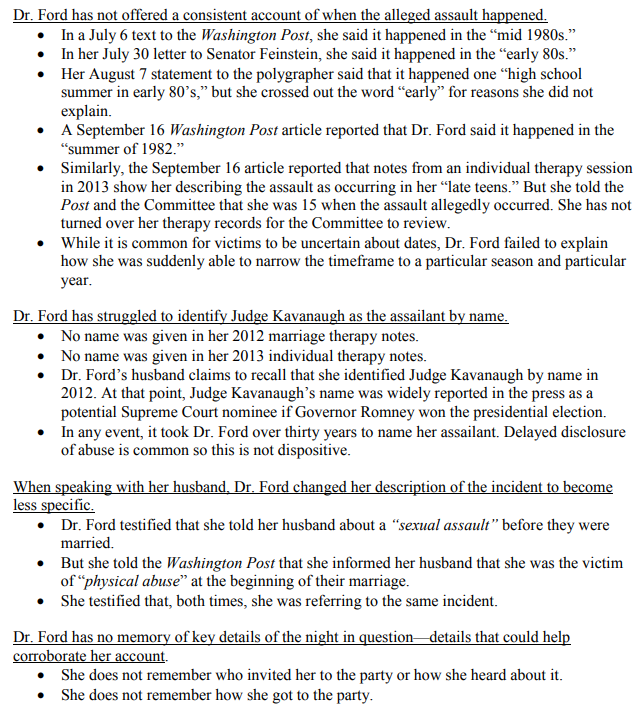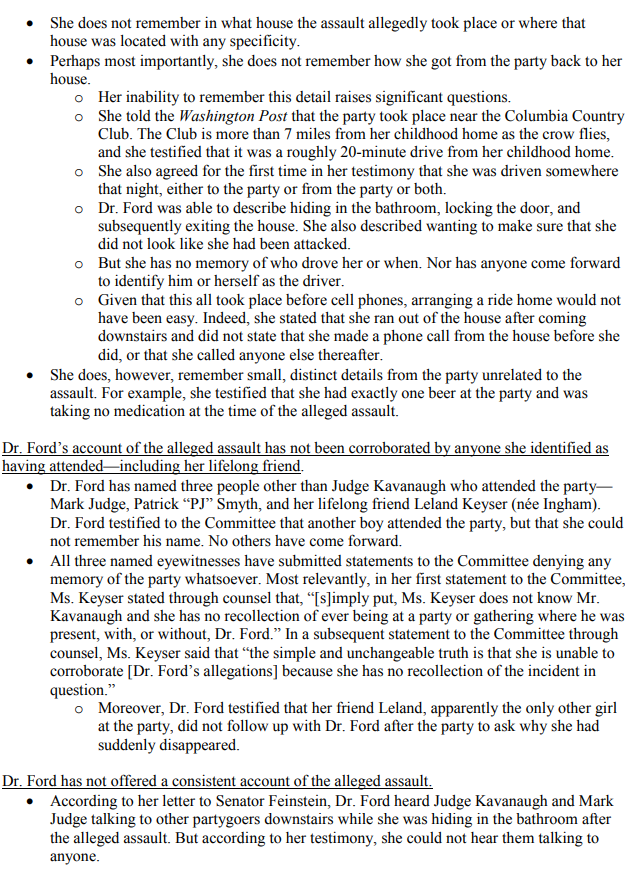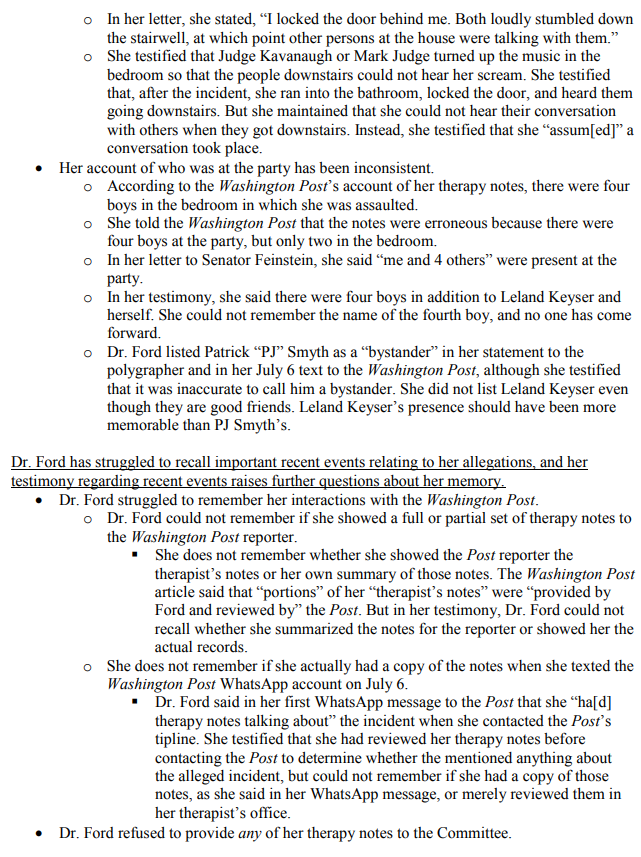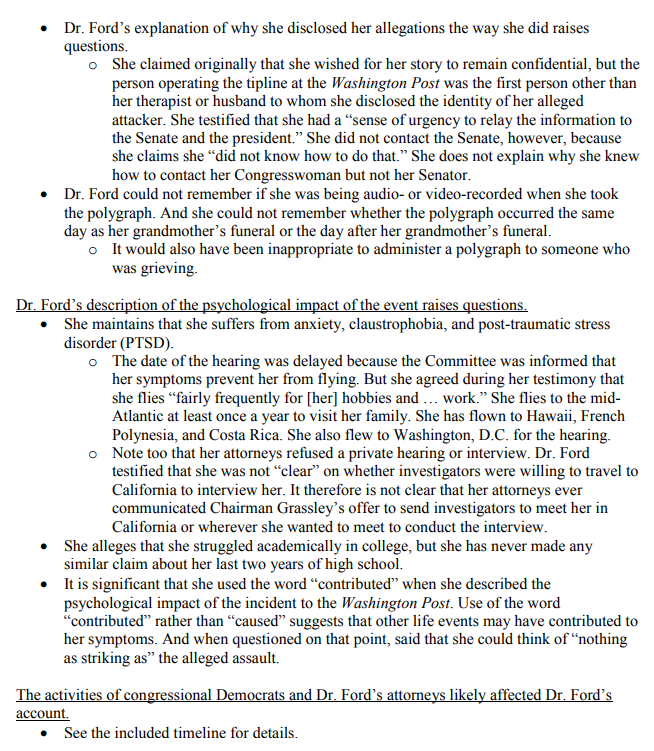 See the PDF for the timeline.



The fact of the matter is, one lie is enough to throw out a witness's testimony. Ford lied about her fear of flight to delay the hearings. She literally jet-sets around the world to surf and was flying all over the country in the last two months!


Follow InformationLiberation on Twitter, Facebook, Gab and Minds.