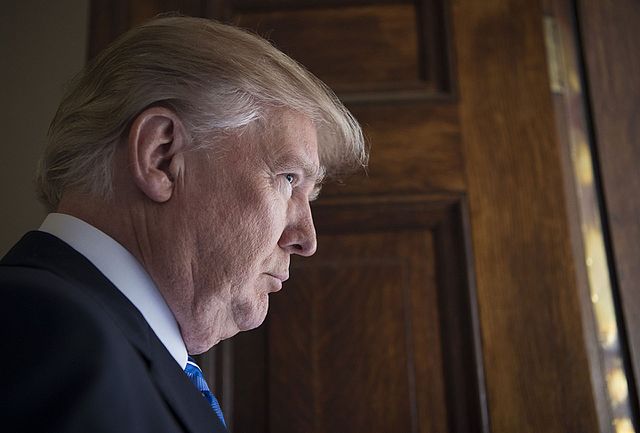 Two more anonymous "senior White House officials" arrogantly bragged that they and "dozens and dozens" of other White House appointed bureaucrats are carrying out "a resistance from the inside" of the Trump administration, according to a report from Axios released Thursday morning.

From Axios, "Trump's nightmare: 'The snakes are everywhere' ":

He's deeply suspicious of much of the government he oversees -- from the hordes of folks inside agencies, right up to some of the senior-most political appointees and even some handpicked aides inside his own White House, officials tell Axios.

The big picture: He should be paranoid.†In the hours after the New York Times published the anonymous Op-Ed from "a senior official in the Trump administration" trashing the president ("I Am Part of the Resistance Inside the Trump Administration"), two senior administration officials reached out to Axios to say the author stole the words right out of their mouths.


"I find the reaction to the NYT op-ed fascinating -- that people seem so shocked that there is a resistance from the inside," one senior official said. "A lot of us [were] wishing we'd been the writer, I suspect ... I hope he [Trump] knows -- maybe he does? -- that there are dozens and dozens of us."

Why it matters: Several senior White House officials have described their roles to us as saving America and the world from this president.


A good number of current White House officials have privately admitted to us they consider Trump unstable, and at times dangerously slow.

But the really deep concern and contempt, from our experience, has been at the agencies -- and particularly in the foreign policy arena.

[...]

The Times Op-Ed reinforces everything Trump instinctively believes:


That a "Deep State" exists. It's trying to undermine him and -- in the case of Jeff Sessions' Justice Department, in Trump's mind -- is trying to overthrow his presidency.

The Bob Woodward book, Trump believes, exposes that leakers are everywhere -- and gunning for him.†

Be smart: "People talk about the loyalists leaving," the source close to Trump tells us. "What it really means is [that there'll be] fewer and fewer people who Trump knows who they really are. So imagine how paranoid you must be if that is your view of the world."
This confirms everything Trump has been saying about the deep state conspiring against him.

That doesn't strike me as a very smart move.


The original anonymous op-ed writer seemed to have gotten high on the media's supply of John McCain worship and thought it presented some perfect "bipartisan" opportunity to "resist Drumpf."

The problem is everyone on the right and left hates John McCain. The level of hatred on social media and in comment sections across the internet after McCain's death was like nothing I've ever seen and it was entirely bipartisan.

Left-wing journalist Caitlin Johnstone was temporarily banned from Twitter over this viral tweet: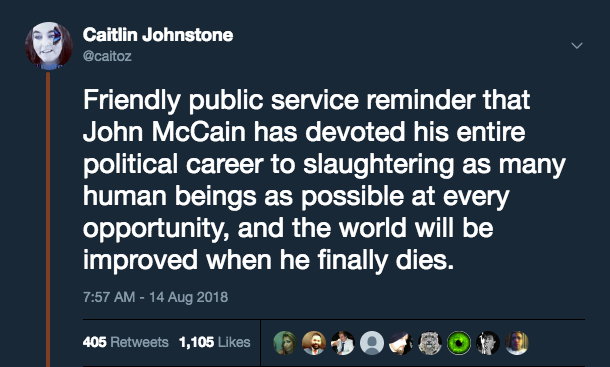 Fox News shut their entire comment section down after McCain's death, both on YouTube and on FoxNews.com.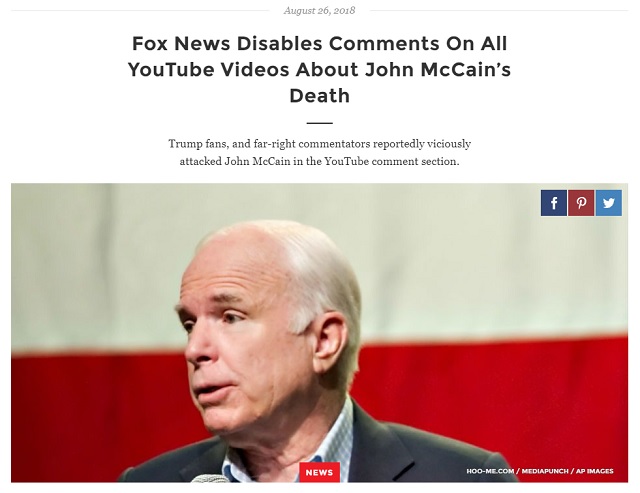 John McCain, contrary to the media's propaganda, was not a unifying figure. Had this op-ed writer had contact with people outside of the swamp, they would have known that this is the case.

The problem Trump's faced since the very very beginning is he needs to appoint people who actually believe in the worldview and policies he campaigned on rather than scumbag neocons like Nikki Haley who no doubt voted for Hillary Clinton. The trouble is getting such folks confirmed is quite difficult as the system is designed to keep such people out.

The need for Trump to pull an Abe Lincoln and start taking extreme measures to save our republic is getting stronger by the day.

Fortunately, he's signaled he's willing to move in that direction.


On Thursday morning, he suggested once again he's going to start declassifying evidence of the deep state's many crimes.

"The Deep State and the Left, and their vehicle, the Fake News Media, are going Crazy - & they donít know what to do," Trump tweeted. "The Economy is booming like never before, Jobs are at Historic Highs, soon TWO Supreme Court Justices & maybe Declassification to find Additional Corruption. Wow!"


Follow InformationLiberation on Twitter, Facebook, Gab and Minds.