YouTube And Twitter Ban Right-Wing YouTuber Mister Metokur On The Same Day [UPDATED]
Chris Menahan
InformationLiberation
Aug. 28, 2018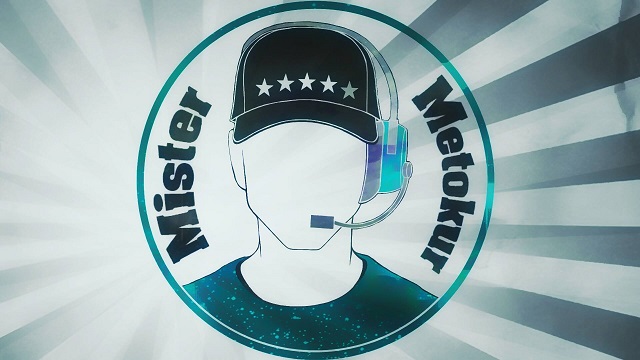 Popular right-wing YouTuber Mister Metokur was banned on Monday from both Twitter and YouTube after releasing a video criticizing Jacksonville shooter David Katz as an "Esports Ebitch."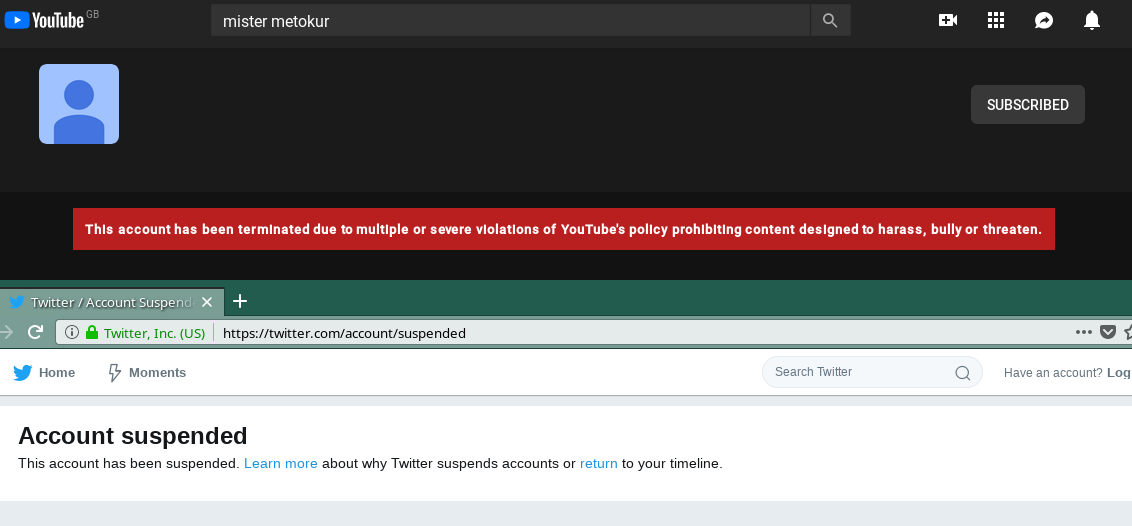 He had around 50,000 Twitter followers and some 250,000 YouTube subscribers.

Metokur said on Facebook he was banned from YouTube despite having only two strikes on his channel.

"My Youtube accounted has been terminated even though I only have two strikes," Metokur wrote early Tuesday. "Weird. Especially strange due to the fact the second strike listed was on a video that didn't violate the websites policy unless Youtube/Google is saying that making fun of a spree killer is not allowed. This follows right after the termination of my Twitter account."

He suggested his channel was taken down due to mass reporting by a group of leftists.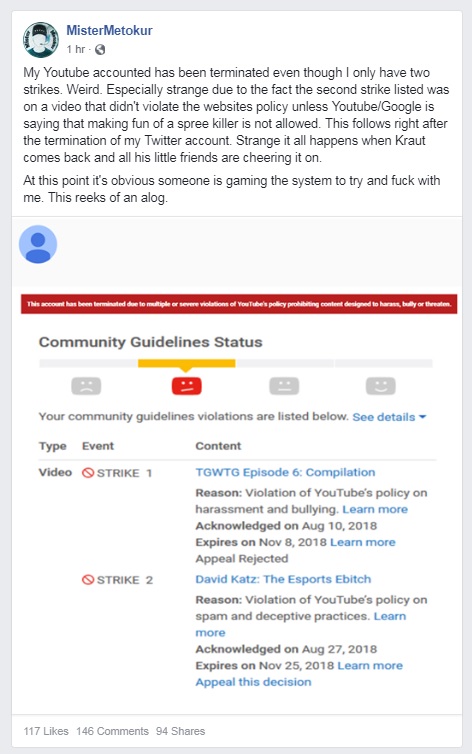 His last video was criticizing Jacksonville shooter David Katz as an "Esports Ebitch" and lampooning the media and Twitteratis' response to the shooting. A reupload of the video can be seen here on YouTube or on BitChute. The language is NSFW. Regardless what you think of the content, there's nothing spammy or deceptive about it.

You don't have to agree with Metokur, Alex Jones, or anyone else who is being censored by Big Tech to realize this mass deplatforming is a free speech issue.


Right-wingers like President Donald Trump, Tucker Carlson and Ann Coulter have hammered against this censorship as have left-wingers like Glenn Greenwald and Jimmy Dore.

The issue is not whether you agree with the speech of those being censored but whether the most powerful tech monopolies in the world should have the power to "unperson" someone because they disagree with their legally protected speech.

Social media has become the new public square and these companies need to be forced to respect the First Amendment.

That this crackdown only happened as a result of Trump's election and is now being ramped up like crazy in advance of the midterms shows this is all about interfering in the midterms to get Democrats elected so they can try and move to impeach our great president.



UPDATE: YouTube reversed the ban after top YouTuber KEEMSTAR reportedly intervened to help Metokur get his channel back:


Follow InformationLiberation on Twitter, Facebook, Gab and Minds.