Leftists Meltdown, Slam Trump For Looking Into Killing Of White Farmers In South Africa
Chris Menahan
InformationLiberation
Aug. 23, 2018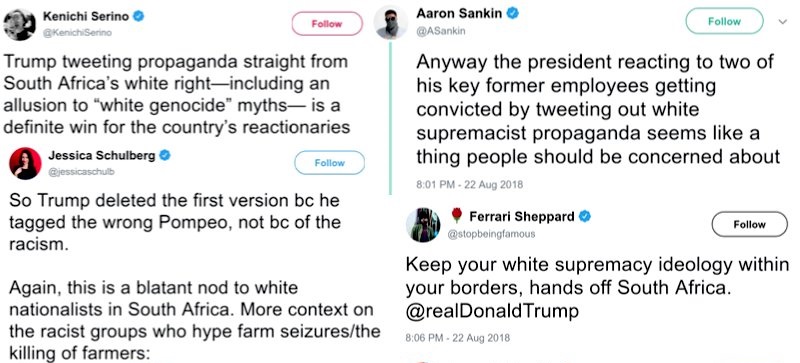 Leftists had total meltdowns over President Trump daring to tweet about the persecution of white farmers in South Africa.

Trump tweeted on Wednesday night: "I have asked Secretary of State @SecPompeo to closely study the South Africa land and farm seizures and expropriations and the large scale killing of farmers. 'South African Government is now seizing land from white farmers.' @TuckerCarlson @FoxNews."


Here's some reactions from leftists and members of the media: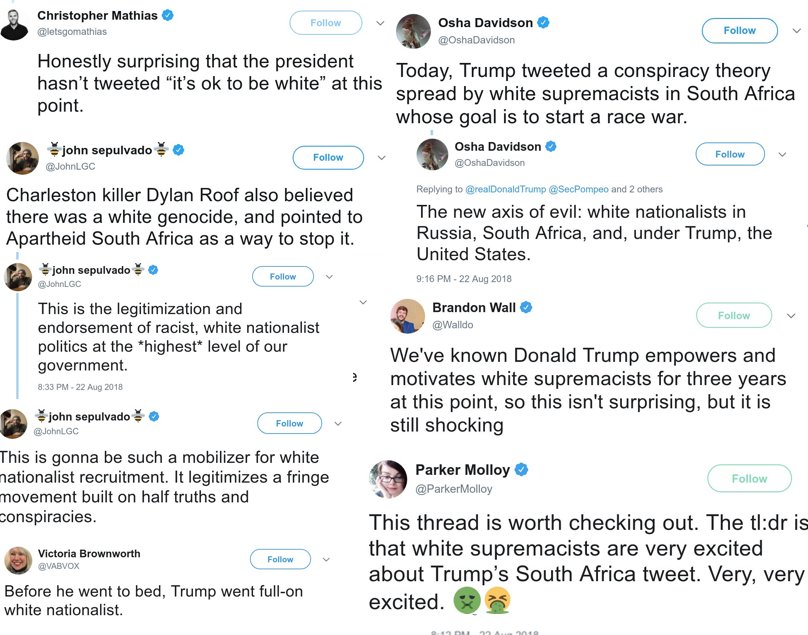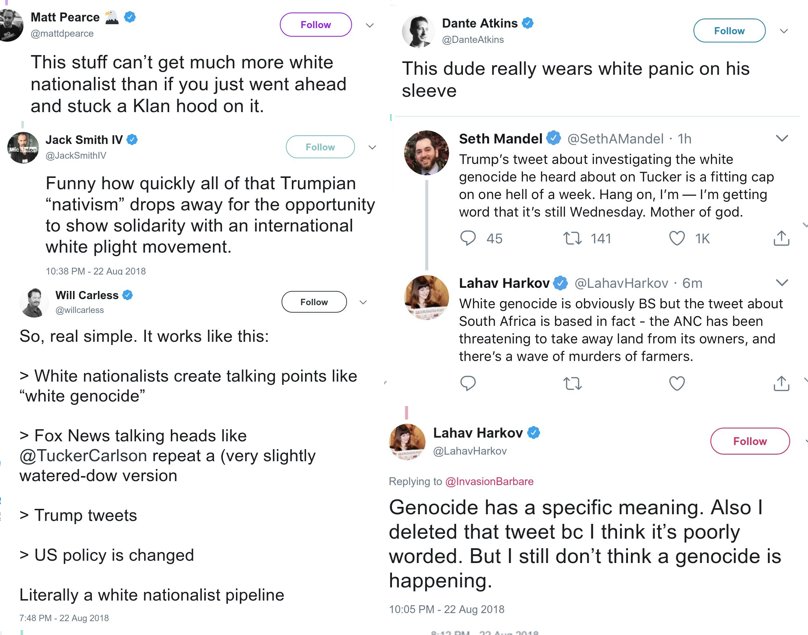 The ADL also said they found it "deeply troubling" that Trump was looking into the matter.


According to the media and the left, these are the good guys:


Communist Julius Malema, the leader of South Africa's Economic Freedom Fighters who has been the biggest advocate of land expropriation, has repeatedly called for white genocide.



He's been arrested for singing "Kill the Boer (white South Africans)" at his rallies.



In March, Malema told a large crowd of followers, "we are cutting the throat of whiteness."



According to the left, such statements are perfectly fine, the real problem is President Trump daring to look into the matter.

Follow InformationLiberation on Twitter, Facebook, Gab and Minds.