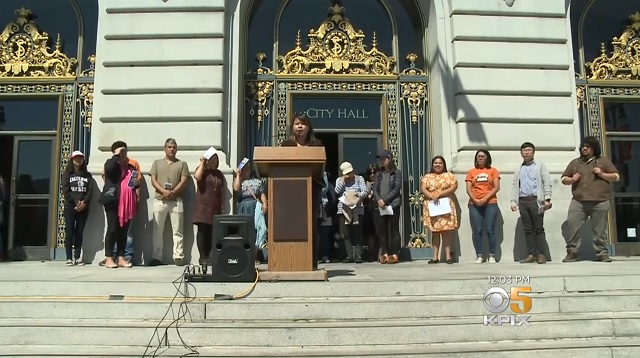 The same leftists whining incessantly about "Russian meddling" in our democracy just granted non-citizens the right to vote in local elections in San Francisco.

From ABC 7 News:

Monday the Department of Elections Issued Voter Registration Forms for non-citizens who are eligible to vote for members of the San Francisco Board of Education in the November 6th 2018 election. The measure passed in 2016 with a close vote of 54 percent to 46 percent following two failed previous attempts.

San Francisco is the first city in the state to allow non-citizens to vote in local elections.

"As a parent myself and a former member of the SF Board of Education it is critical that the voices of all parents are at the table particularly those that have historically been denied a voice in the process," said Supervisor Sandra Lee Fewer who represents District 1.

"We want to give immigrants the right to vote," said Supervisor Norman Yee who represents District 7.
WATCH:



Here is a snapshot of their "non-citizen registration and voting" web page.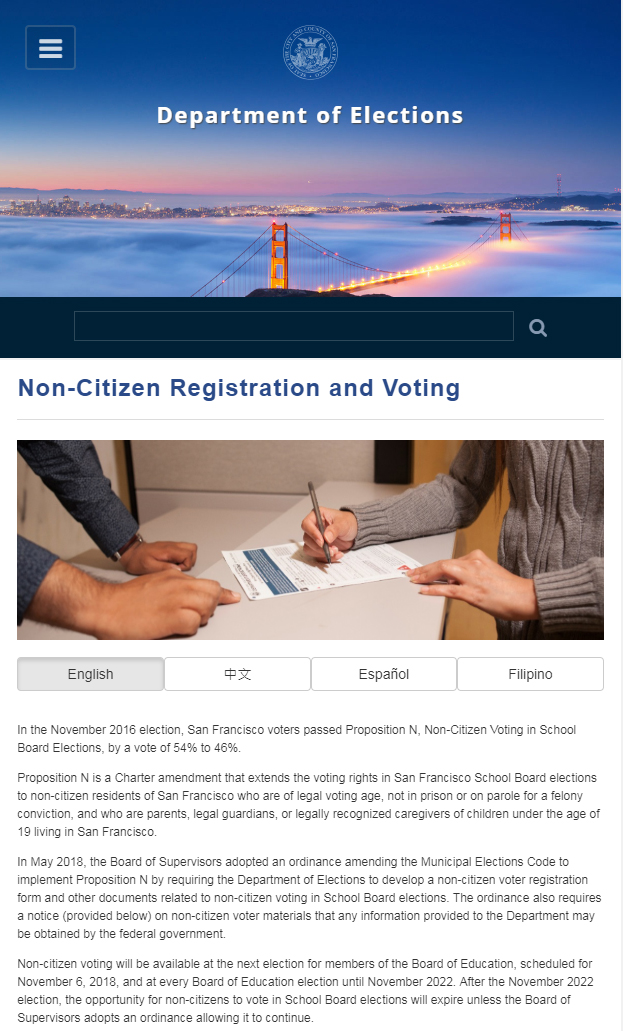 While San Francisco used to be known for its trolleys, now it's best known for being a giant s**thole.




San Francisco's newly elected mayor London Breed said last week she's planning to fix the problem by funding "education" programs that will teach homeless bums it's wrong to s**t in the streets.



No doubt a liberal paradise is just around the corner!

Follow InformationLiberation on Twitter, Facebook and Gab.