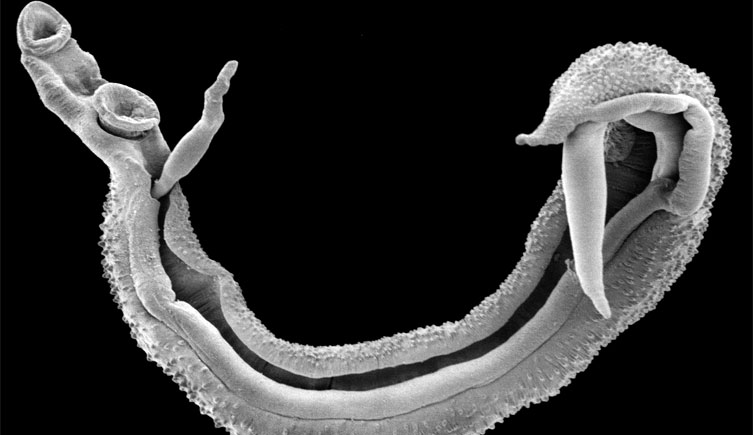 One of the many benefits of open borders!

Karl Hoffmann, a professor of parasitology at Aberystwyth University, writes in The Independent:

Not so long ago, human diseases caused by parasitic worms were thought to be confined to resource poor communities throughout Africa, Asia and South America. But in this age of global travel and changing climate, parasitic worms are slowly but surely moving into parts of Europe and North America. The long-term consequences of increased parasitic worm distributions are difficult to predict, but the harm that infection causes highlights the need for developing control strategies that can mitigate this 21st-century threat to global health.

[...]Schistosomiasis – which is caused by infection with blood dwelling schistosome flatworms – currently affects hundreds of millions of people every year, often leading to the deaths of thousands to hundreds of thousands of victims. Its impact is so great that some have claimed it is second only to malaria on the scale of devastating parasitic diseases.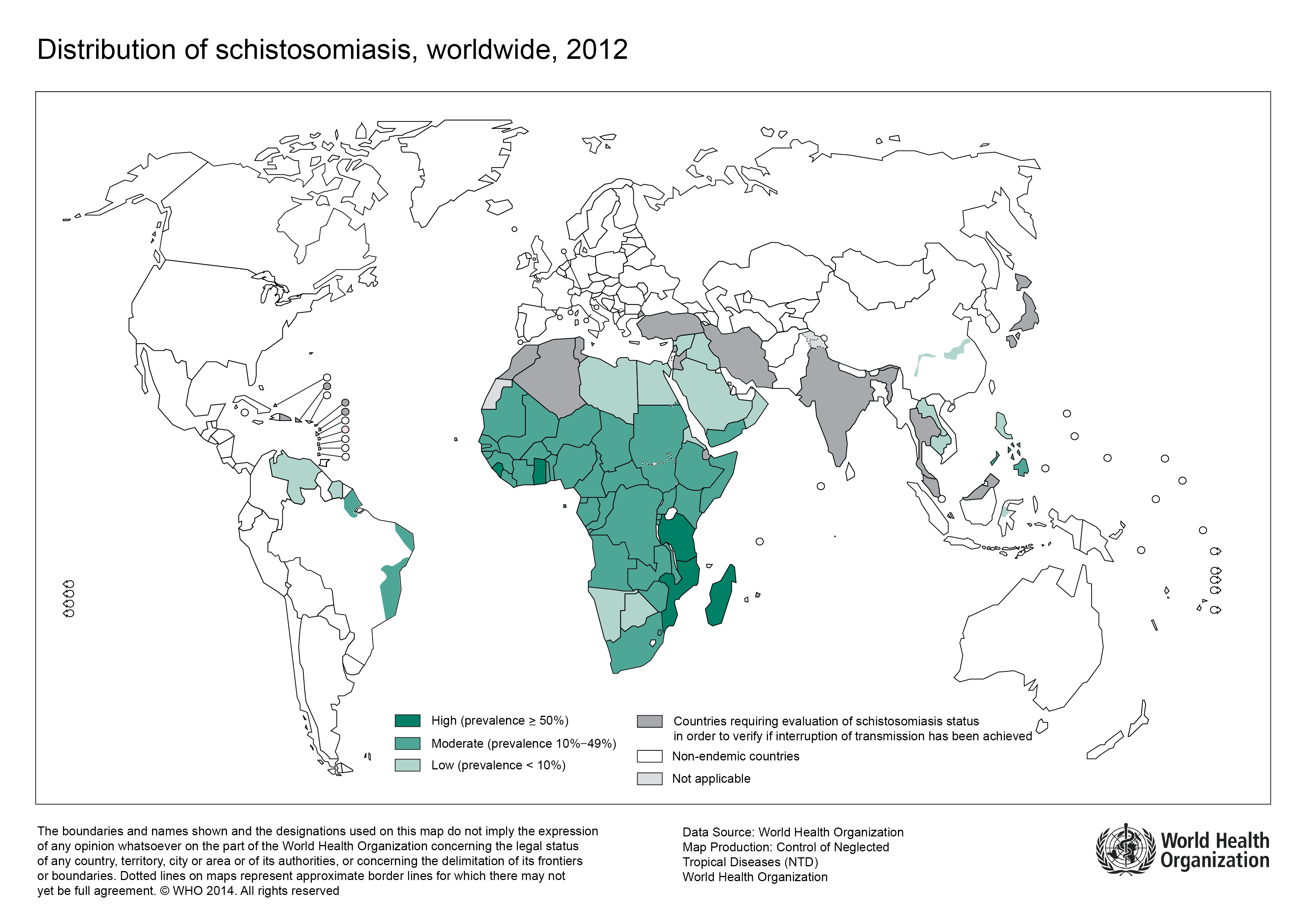 Approximately 85 per cent of all human schistosomasis currently occurs in sub-Saharan Africa, but outbreaks have recently been reported on the Mediterranean island of Corsica. People become infected with the parasites when they come into contact with certain types of freshwater snail that produce human-infective stage schistosomes. These parasitic worms rapidly penetrate the skin and develop into adult male and female schistosomes within the blood vessels surrounding the intestines or bladder of infected individuals.

Hundreds to thousands of eggs are produced daily by each female worm. And, once they become trapped in human organs, these eggs induce chronic complications including inflammation, tissue scarring, fluid imbalances, anaemia and, eventually, death. A proportion of eggs that migrate into the intestines or bladder will be released into the environment when an infected individual defecates or urinates. If these eggs reach fresh water, they can hatch and release snail-infective schistosome stages, which effectively completes the life cycle.

A lack of resources to support appropriate water and sewage sanitation infrastructures contributes to the transmission of schistosomiasis in endemic areas.
Here's a graphic from the 1940's:




As you can see, this parasite is spread by people who defecate (and urinate) in public, which as we all know, is now a major problem all over Europe.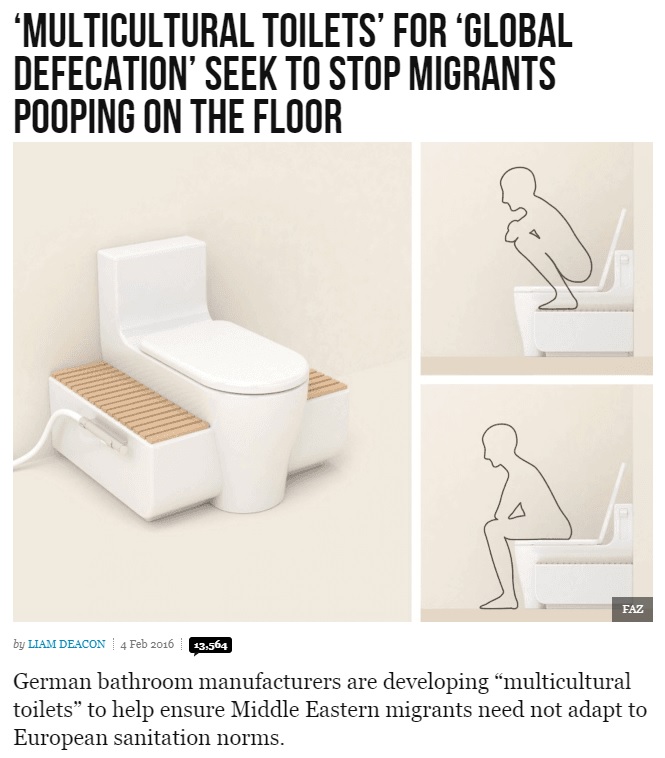 As the Italian paper La Stampa said last year, we should be grateful that migrants are bringing in a rich tapestry of "millions of microbes, fungi, bacteria" (and now parasitic worms) that "our world has lost" to enrich our "biodiversity!"

A clandestine migration is underway, imperceptible, but tumultuous and unstoppable. It crosses frontiers, moves from people or atmospheric events. Unloading on Europe - and on Italy which is its advance guard - millions of microbes, fungi, bacteria coming from Africa. But they don't seemed destined to destroy us. On the contrary, they may help us combat one of our worst - and neglected - afflictions: the loss of biodiversity, in the environment but especially in our body.

We are being impoverished. Ever fewer bacteria, ever fewer varieties. In Florence, a team of researchers has for years been studying the microorganisms in our body, based on big data from DNA sequences. "The food industry and its processes, sanitisation, the mass use of antibiotics in farming has contributed to weakening many harmful agents, but it has ended up eradicating essential ones," reveals Duccio Cavalieri, professor in the department of Biology at the University of Florence. "Probiotics are an example. We buy them to reintroduce into our body elements that were once present naturally."

Having eliminated fungi, bacteria, microbes is contributing to the explosion of auto-immune diseases, inflammations, allergies.

...We have become fragile. Less rich. A richness that Africa, from which multitudes are trying to flee, abounds. The great migration, among its many effects, may conceal one that is little researched: millions of bacteria are invading Italy. In African populations there lurks a great quantity (and variety) of microrganisms that our world has lost.
Thanks, libs!

Follow InformationLiberation on Twitter, Facebook and Gab.