HISTORIC: President Trump Meets With North Korean Leader Kim Jong Un
Chris Menahan
InformationLiberation
Jun. 11, 2018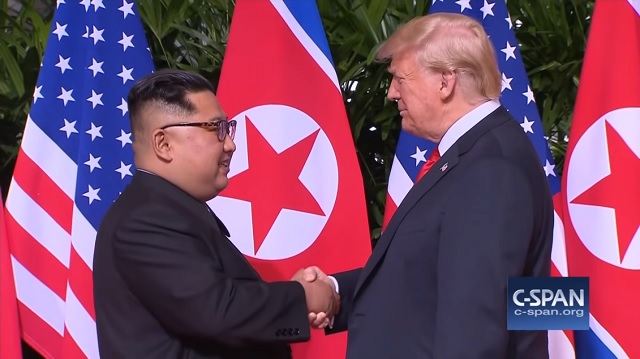 This is a beautiful sight to behold.



It's actually happening!



From CNBC:

U.S. President Donald Trump and North Korean leader Kim Jong Un met face-to-face Tuesday morning for their highly anticipated summit.

After briefly shaking hands and taking a photo side-by-side, the two leaders moved into another room where they sat in chairs and made brief statements for the press.

"We're about to have a great discussion," Trump said, adding that he expects a "tremendous success."

"We will have a terrific relationship — I have no doubt," the president added.


For his part, the North Korean leader said, "It was not easy to get here ... the old prejudices and practices work as obstacles on our way forward, but we overcame all of them and we are here today," according to a translation.

Trump responded: "That's true."

Following those comments, the two leaders began what was said to be a one-on-one meeting with only translators in attendance. They then made a brief appearance together at a balcony exposed to cameras, and then headed into a larger bilateral meeting.

From that expanded meeting, with delegation members on opposing sides of the table, Trump delivered another message to Kim.

"Mr. Chairman, it's a great honor to be with you, and I know we'll have tremendous success together and we'll solve a big problem — a big dilemma — that until this point has been unable to be solved, and working together we'll get it taken care of," Trump said before reaching for another handshake with his North Korean counterpart.

After hearing Kim's response, Trump added: "We will solve it, we will be successful, and I look forward to working on it with you. It will be done."
Trump slammed the "haters and losers" attacking him earlier on Twitter:


This is extremely satisfying to watch.

As a millennial, I've seen nothing but our ruling globalist elites pushing endless war throughout my life.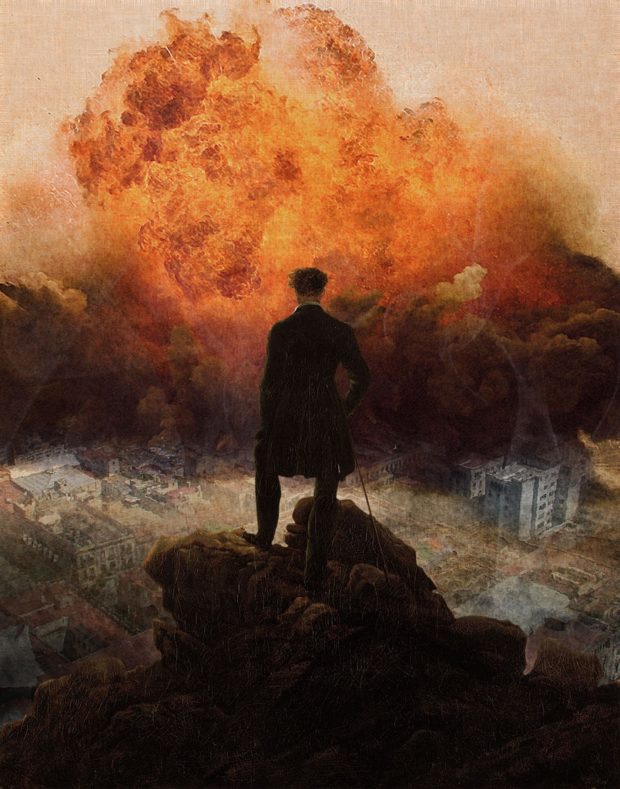 I've never seen a president actually work towards peace. This would have never happened with Hillary Clinton, but clearly Kim views Trump as a wild card and his anti-establishment credentials no doubt give him hope a deal can happen.


The Neocons and Democrats are of course demanding total disarmament and telling Trump no deal can be made without Kim's head on a stake, but Trump actually seems to want a deal the same way he wants the US to make peace with Russia.


Follow InformationLiberation on Twitter, Facebook and Gab.