White Liberal Visits Tribe In West Papua, Gets Extorted, Threatened With Bow And Arrow
Chris Menahan
InformationLiberation
May. 05, 2018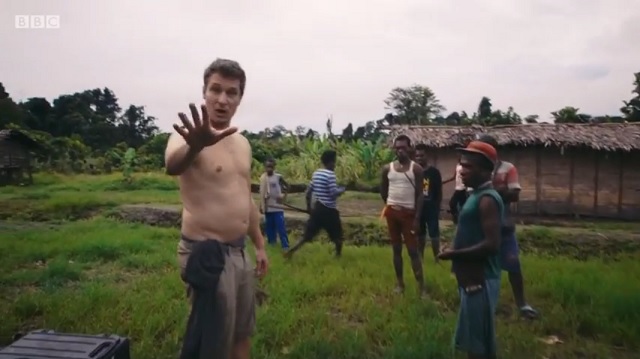 A white liberal BBC writer visited the jungle-dwelling Korowai tribe in Papua, Indonesia, "to try and understand the pressures they face as they move into the modern world."

In the series finale of "My Year with the Tribe" released last Sunday, writer Will Millard is seen helping the tribe out by giving them medicine and cash in exchange for filming rights.

The tribe pays back the favor by threatening him with a bow and arrow, holding him hostage on their remote island, and extorting him and his film crew for tons of cash.

Here's the full video from BBC (it will probably get taken down soon as it appears to be a reupload):



Here's just the clip of the tribal leader threatening Millard with a bow and arrow:



Though the tribe demanded many thousands more, Millard eventually agrees to pay over $2000 to be released.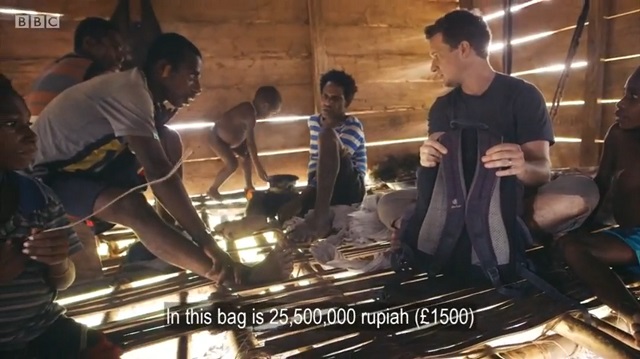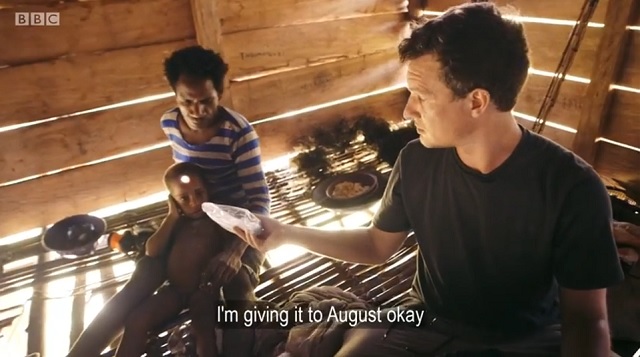 From The Daily Express:

Initially, as Will returned for a last visit to his friends among the Korowai people of West Papua, there was a kind of end-of-term feeling. The bleak village, into which increasing numbers of these hunter-gatherer people were being corralled by the Indonesian government, was empty as everyone had returned to the forest for a massive tribal jamboree.

Amid the dancing and feasting it looked like nothing could go wrong. After the party, though, Will began to detect something worrying about his friend and guide August.

Having earned cash by working for the film crew, August had splurged on the trappings of the new economy. He had handfuls of disposable lighters and a phone he could not call anyone on. Now he wanted Will to buy him a boat.

The demands went from wheedling to insistent, from angry to violent as the price went up in tandem. Will retreated into the forests for a last visit to August's adoptive family, Haup and Halap, who clung to a gentler, older way of being.

They were physically frail and mentally troubled, too, talking of the bad spirits that inhabit the forest floor but unable to climb back into their tree houses.

It seemed as if they might wither away, taking the last bits of Korowai tradition with them. Meanwhile back in the village, Will and his team were essentially shaken down for every last bit of cash before they were permitted to leave.
These are the people "living in harmony with nature" the Western media tells us to idolize.

Follow InformationLiberation on Twitter, Facebook and Gab.