Chi-Town: Cook County State's Attorney Kim Foxx Lets Accused Carjackers Go Free
Chris Menahan
InformationLiberation
Apr. 30, 2018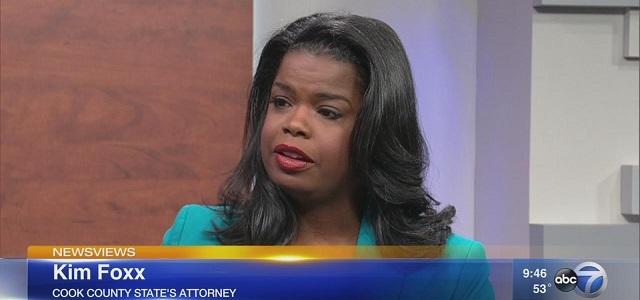 Carjacking is apparently no longer a prosecutable offense in Chicago, at least that's what Cook County State's Attorney Kim Foxx seems to believe.

From NBC Chicago:

Two men were released from custody without being charged after allegedly trying to carjack a retired Chicago Police officer who fatally shot a third suspect during the incident Wednesday evening in the South Side Bridgeport neighborhood.

About 7:20 p.m., the men walked up to the retired officer as he sat in his vehicle in the 2900 block of South Shields and ordered him to get out, police said.

The ex-officer then opened fire, striking 20-year-old Lazarick West, according to Chicago Police and the Cook County Medical Examiner's Office. West, who lived in the Homan Square neighborhood, was taken to Mercy Hospital and pronounced dead.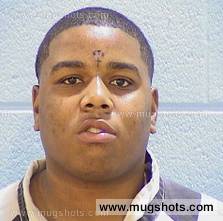 The other men, ages 18 and 19, were then taken into custody, police said. They were released Thursday without being charged.

..."[Cook County State's Attorney Kim Foxx] is circumventing the criminal justice process by making decisions that should ultimately be made through a criminal trial," [Fraternal Order of Police President Kevin Graham] said. "Her reckless policies are placing the general public in danger and making it more difficult for police officers to do their job."
Foxx's office said in a statement: "We had insufficient evidence to meet our burden against either of the other two individuals arrested. This decision was made with the concurrence of the CPD detectives involved in the investigation."

No doubt Foxx's investigators went all out!



Here's a snapshot of West's Facebook showing him flashing gang signs and fanning out cash: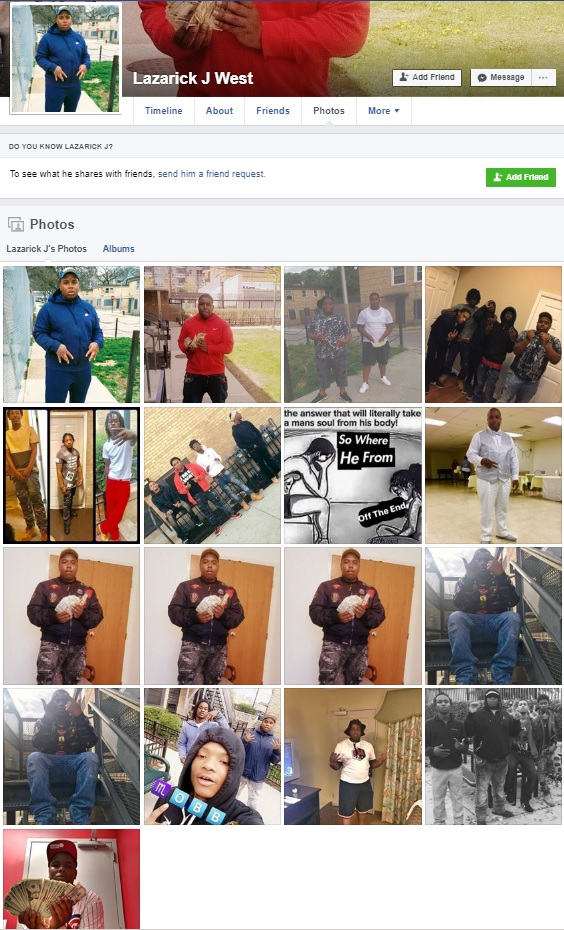 I'm sure his friends had no idea what he was up to!

Follow InformationLiberation on Twitter, Facebook and Gab.