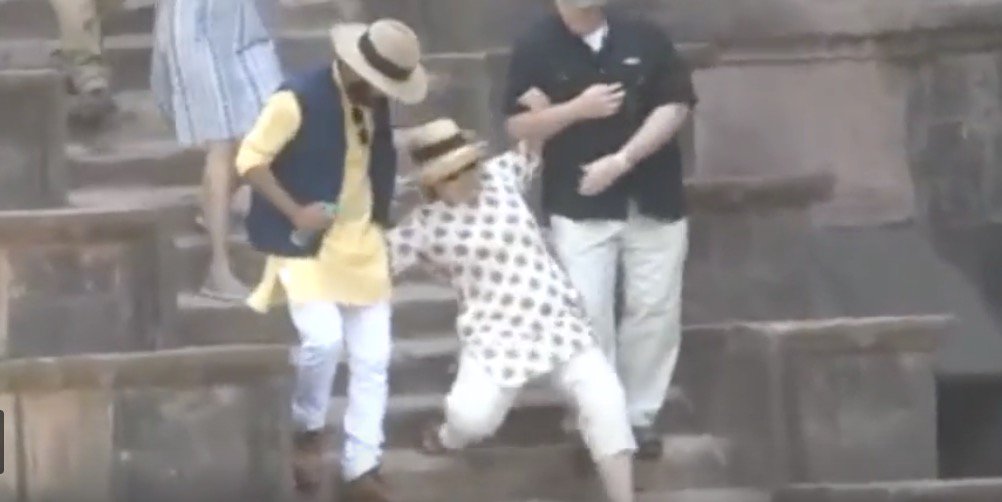 Hillary Clinton is being paid around one-tenth of what she used to for speaking engagements.

From The Daily Caller:

Hillary Clinton is scheduled to speak at Rutgers University on Thursday, mainly on her role in women's political history in America. Rutgers confirmed that Clinton is to be compensated — via an endowment — a sum of $25,000, which she reportedly intends to donate to charity.

In the years leading up to her failed 2016 presidential campaign, however, Clinton commanded a much higher price tag. A 2015 Business Insider report listed speaker fees well into six figures, and although different media outlets clashed on the exact amounts, it was clear that the range was from $125,000 to $335,000. All told, it was estimated that she earned close to $12 million in speaking fees in the years after she left the State Department.
Her fees have imploded. Is this not more evidence the Clinton Foundation was nothing more than a influence selling, pay-for-play operation?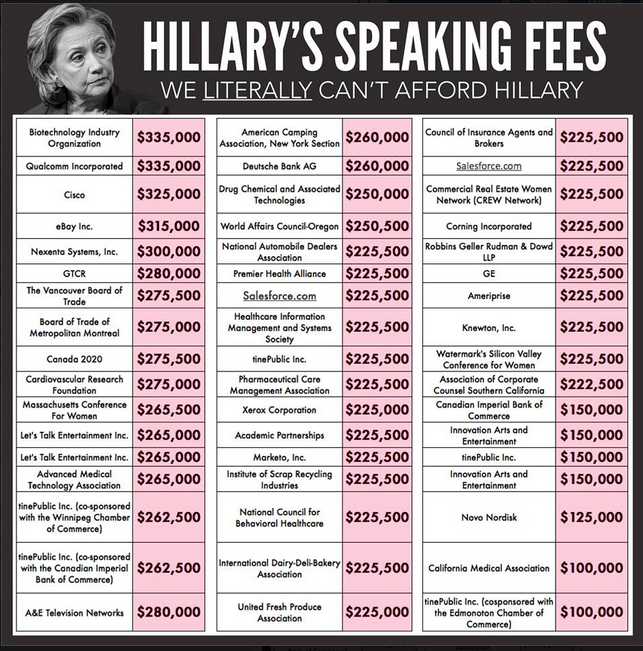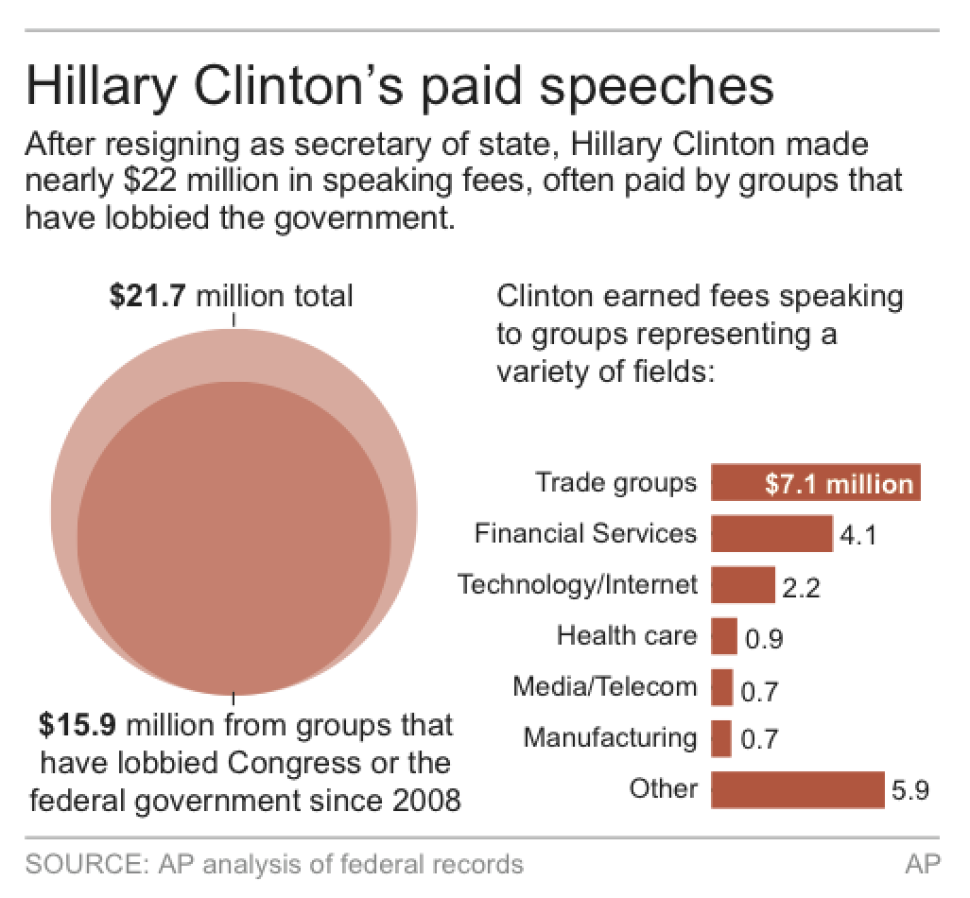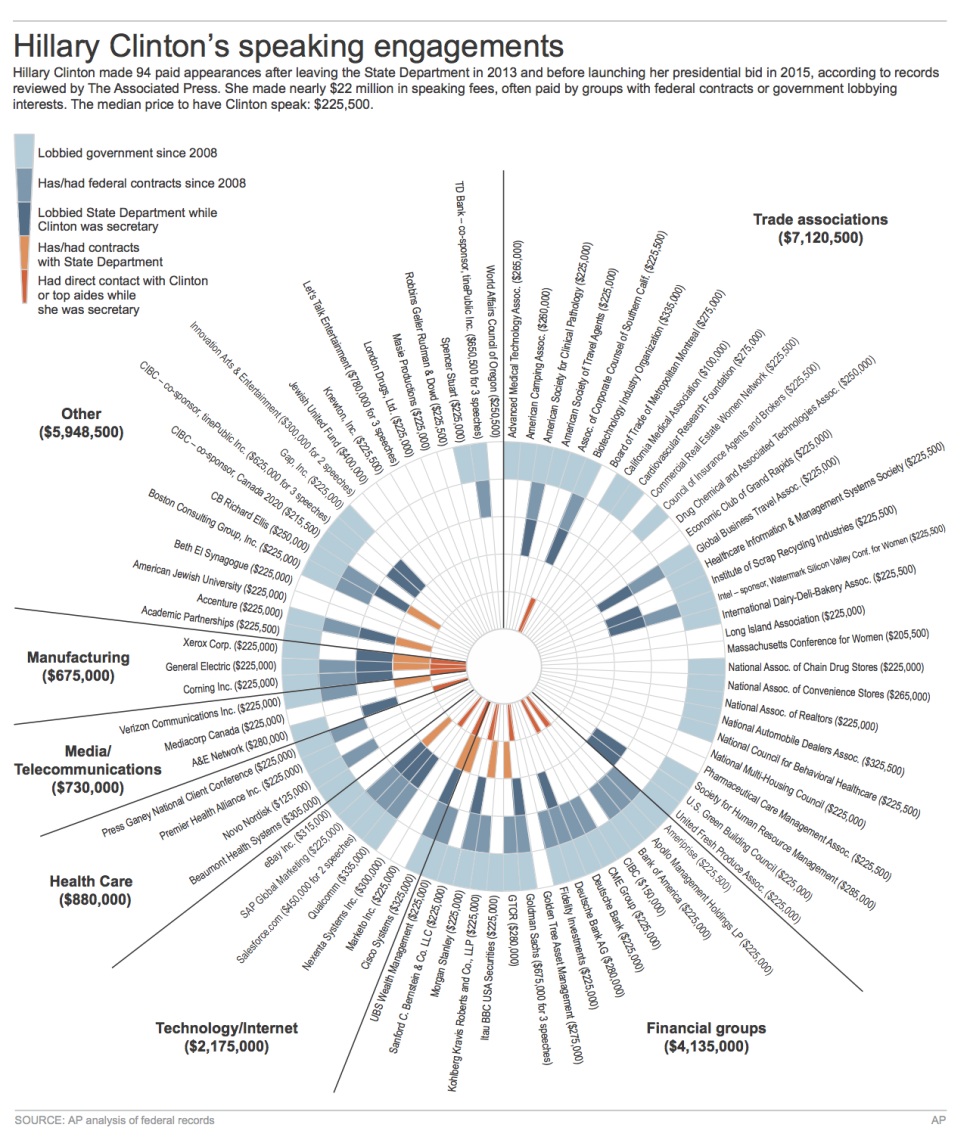 Trump meanwhile is losing hundreds of millions of dollars as president and has deep state cronies (who let Clinton get away with all her crimes) trying to send him to prison on sham charges like they did to his former National Security Advisor Gen. Michael Flynn.

Follow InformationLiberation on Twitter, Facebook and Gab.