Alex Jones Channel Hit With 2nd Strike On YouTube, Faces Termination After CNN Lobbying Campaign
Chris Menahan
InformationLiberation
Feb. 27, 2018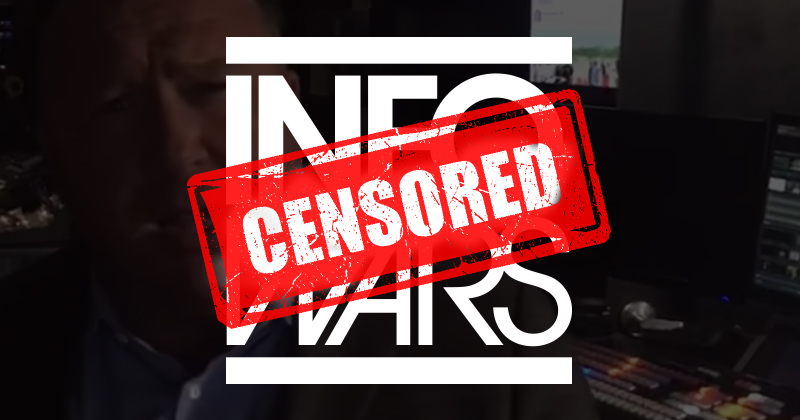 Alex Jones's YouTube channel is now on the verge of being terminated after CNN lobbied to have their competitor's channel shut down.

UPDATE: YouTube Backs Off Second Strike Against Alex Jones Channel

From Infowars:

Last week, CNN published a front page story entitled InfoWars is two strikes away from being banned from YouTube in which the news organization deliberately misrepresented our content in relation to the Parkland school shooting as part of an effort to pressure YouTube to delete our channel.

This morning, we were informed that the channel had received a second strike on a video relating to the Parkland shooting, meaning it is now on the verge of being terminated permanently.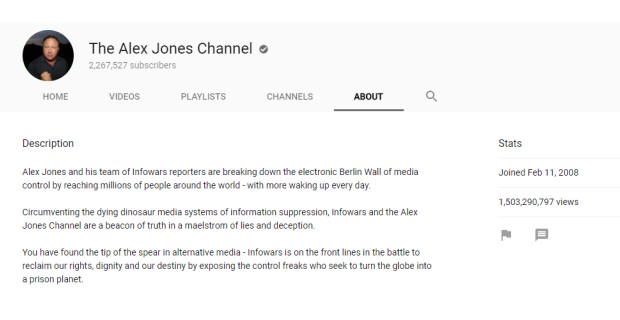 The videos in question did not claim the school shooting didn't happen or that the victims were "actors," as CNN has falsely misrepresented. The videos questioned if some of the prominent students who are now publicly leading a nationwide campaign for gun control were being coached on what to say.

The ability to question the statements of public figures on television is part of basic free expression under the First Amendment, and does not constitute "bullying" or "harassment," as YouTube claims.

By lobbying to have one of its competitors shut down, CNN is engaging in tortious interference, which is when one party damages another's contractual or business relationships with a third party, causing economic harm.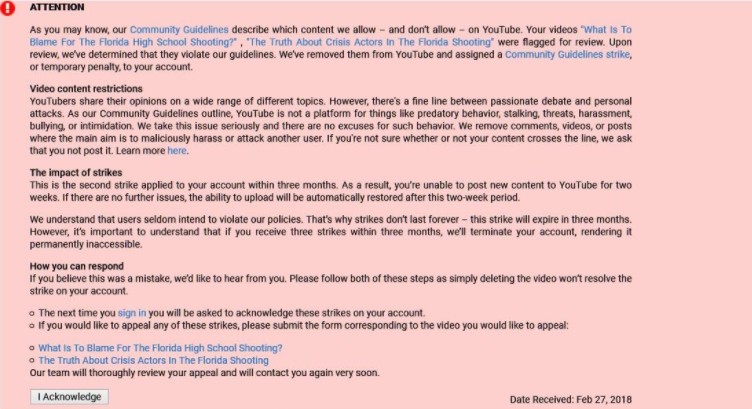 CNN is also engaging in fraud by misrepresenting our content to demonize Infowars as somehow being responsible for the tragedy. The true content of the banned videos can be viewed here.

YouTube is engaging in discrimination against Infowars because of our political views.

Infowars will not hesitate to pursue all legal avenues to protect our interests.
CNN is a multi-billion dollar corporation who now spends all their time working to harass old ladies for being Russian agents and trying to have their competition shut down.


The left is cheering this on.

Meanwhile, just today the Democrats came out with a plan to "Save the Internet" by reenacting "net neutrality."


This is all with Trump winning the presidency, I can only imagine it would be a thousand times worse with Hillary Clinton in office.

Follow InformationLiberation on Twitter, Facebook and Gab.