Justin's Multicultural Dream Dies: Mocked By Indians For His 'Fake' Outfits, JT Changes Back Into A Suit
Chris Menahan
InformationLiberation
Feb. 23, 2018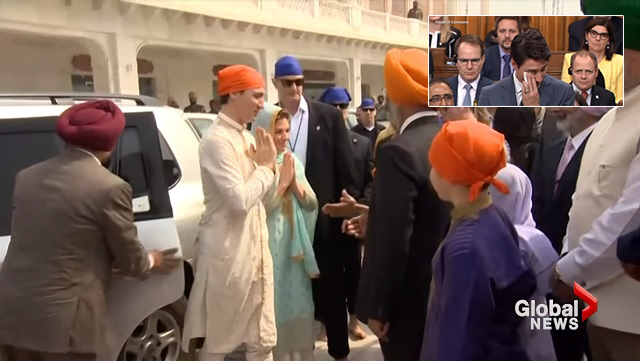 For the first time in my life, I feel really bad for Canadian Prime Minister Justin Trudeau.

From The Daily Mail:

Justin Trudeau has been ridiculed on social media by Indians for his 'tacky' and over the top outfit choices while on his first visit to their nation as Prime Minister.

While many praised his clothing during the first two days of his trip, patience was wearing thin by the time he attended a Bollywood gala on Tuesday night, before the tide turned against him on Wednesday.

Ministers, authors, journalists and ordinary Indians lined up to mock him on Wednesday, saying his wardrobe was 'fake and annoying'.

Perhaps taking note of the criticism, the Canadian leader donned a suit on Thursday as he visited Jama Masjid, one of India's largest mosques.
The only time Justin Trudeau seems truly happy is when he's virtue signalling by dressing up in foreign garb.



It really seems to be what he lives for.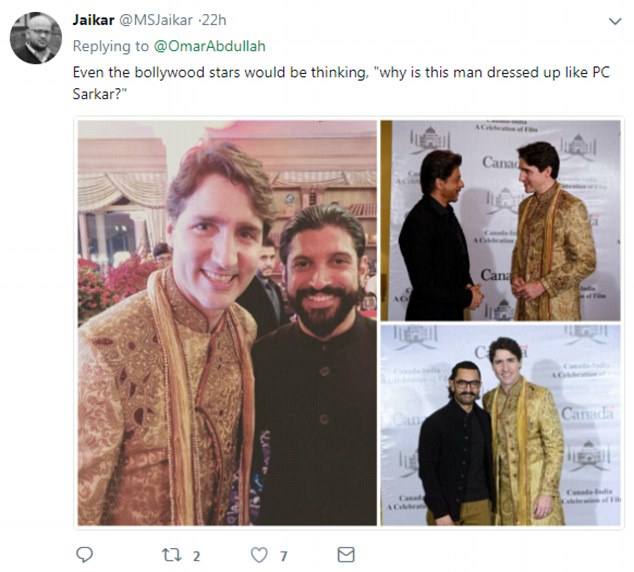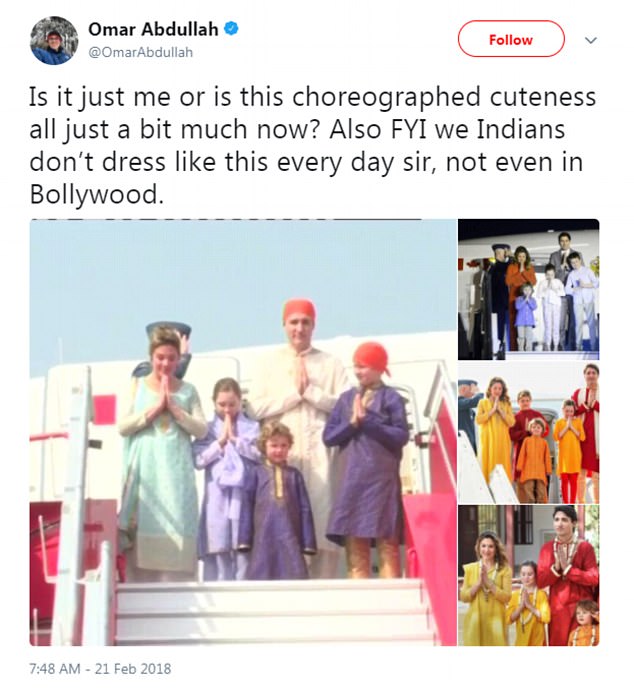 Is there a point in being a liberal if you can't virtue signal how progressive you are?

I can't think of one.

The problem for liberals like Trudeau is the situation has become so ridiculous that even virtue signalling as a white person is now viewed as "racist."

Billionaire Haim Saban's black supremacist website The Root even said recently that "white allies" are actually "the worst white people in the world."





Even though white people are attacked as the most "racist" people on the planet, the opposite is actually true.

White people are the least "racist" people on the planet as evidenced by the fact they elect leaders like Justin Trudeau.


Watching Justin be forced to take off his ridiculous garb and put back on a suit is watching the Utopian liberal dream of multiculturalism die before our very eyes.

No matter how hard Justin tries, he's never going to be accepted as an Indian, or a Muslim, or whatever.

He's just a boring, drab white dude like he imagines the rest of us nativist rabble to be.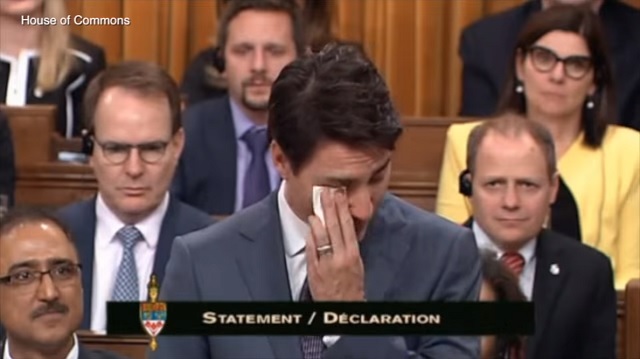 Follow InformationLiberation on Twitter, Facebook and Gab.