The suspected Parkland school shooter has been identified as 19-year-old Nikolas Cruz who is a former student of Marjory Stoneman Douglas High School.

Early reports identified the shooter's name as "Nicolas Cruz" and "Nicolas de Jesus Cruz," but the Broward County Sheriff's office now says his name is spelled "Nikolas."


Cruz allegedly had two Instagram accounts filled with him showing off guns and other weapons, photos of which are shared below.

From The Daily Mail:

The teen gunman who shot dead 17 people at a Florida high school is believed to have set off the fire alarms to cause chaos and draw students out into the halls before he opened fire.

Nikolas Cruz, 19, stormed Marjory Stoneman Douglas High School in Parkland on Wednesday afternoon armed with an assault rifle.

Broward Sheriff Scott Israel said Cruz was a former student at the school but had been expelled for unknown 'disciplinary reasons' last year.

Cruz was armed with at least one AR-15 rifle, had 'multiple magazines' and smoke grenades when he stormed the school wearing a gas mask, according to the sheriff.

Investigators are now looking into whether Cruz may have pulled the fire alarm to draw people into halls so he could get a higher death toll.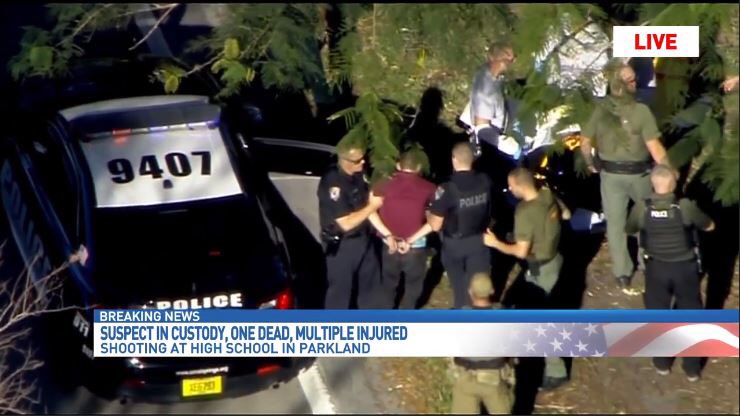 A number of students have said they thought they heard the fire alarm right before the first shots were fired. The school had already had a fire drill earlier that day, leaving many of the students confused.

Authorities have already started dissecting his social media accounts and reported that some of things he had been posting was 'very disturbing'.

Traumatized students said that once they heard reports of a mass shooting at the school they knew it would be Cruz, while one teacher said he had been identified as a potential threat to his classmates last year.

Matthew Walker, a 17-year-old student at the school, told WFOR-TV that all his classmates 'knew it was going to be him.'

'A lot of people were saying it was going to be him,' he said. 'A lot of kids threw jokes around saying that he was going to be the one to shoot up the school. It turns out that everyone predicted it. That's crazy.'

'He was going class to class just shooting at random kids,' he said. 'Everything he posts (on social media) is about weapons. It's sick.'

Math teacher Jim Gard, who taught Cruz last year, told the Miami Herald: 'We were told last year that he wasn't allowed on campus with a backpack on him. There were problems with him last year threatening students and I guess he was asked to leave campus.'

Another student took to social media claiming Cruz had mental health issues that were 'ignored by all the adults'.

'He literally had an Instagram where he posted pictures of animals he killed gruesomely and he physically assaulted one of my friends once,' the student added.

Here's some images floating around on social media via The Gateway Pundit: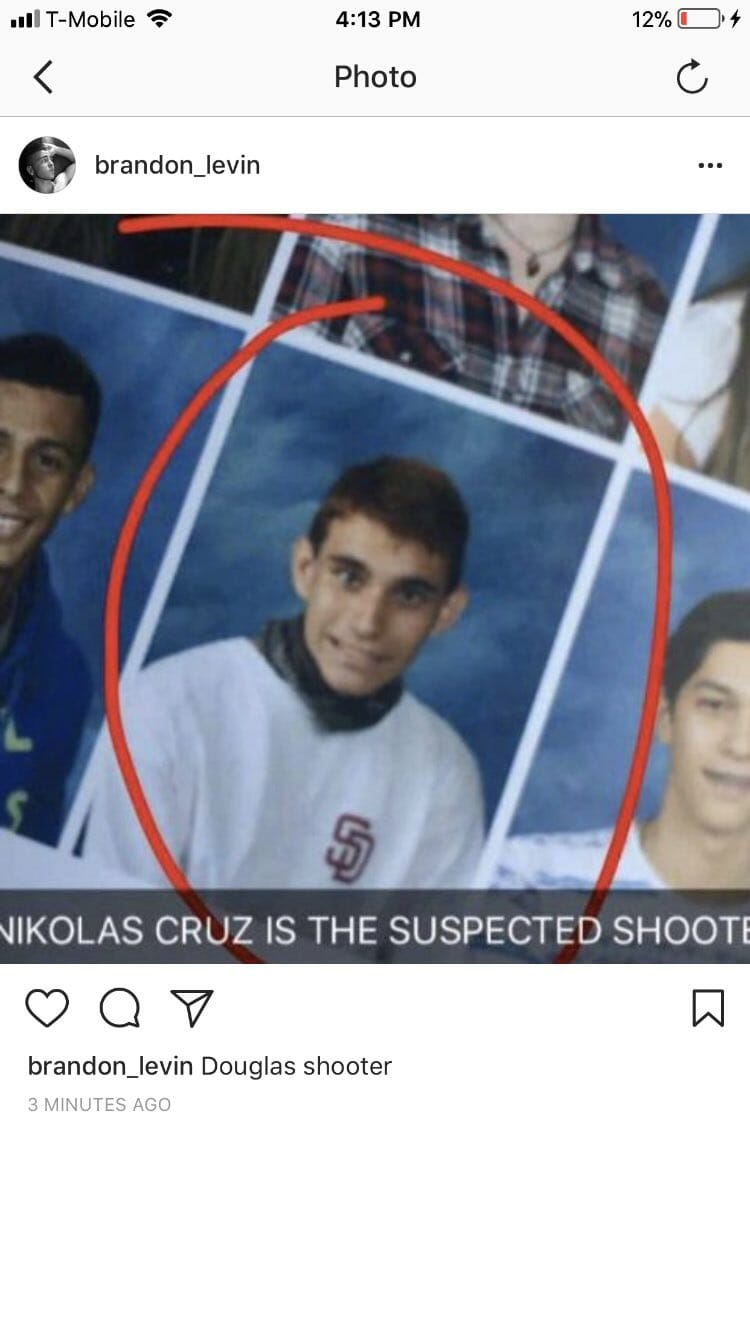 He allegedly had two Instagram accounts, "Cruz_nikolas" and "Nikolascruzmakarov." Both were deleted shortly after he was identified as the shooter. A "Makarov" is a type of pistol.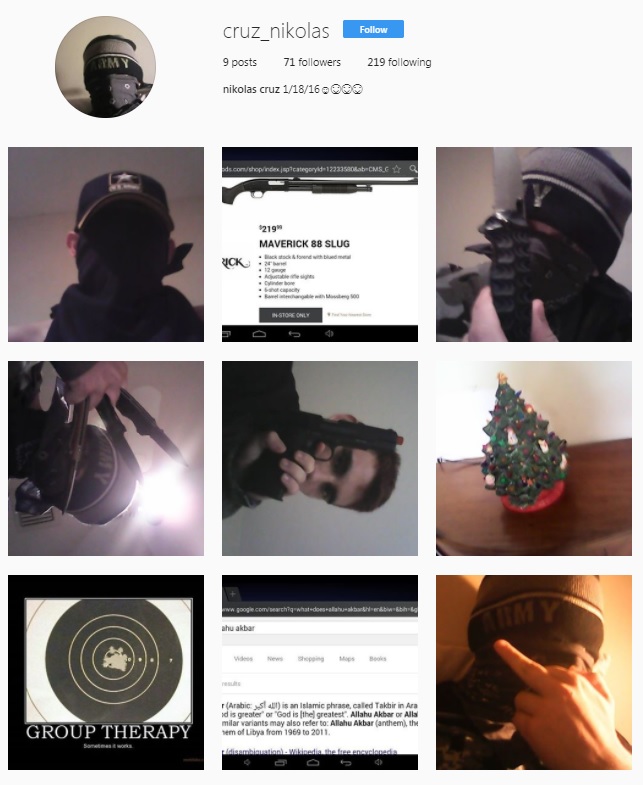 According to the Miami Herald, multiple students confirmed the above profile was Cruz's.

This second profile with Cruz in a MAGA hat has not been confirmed as legitimate by authorities: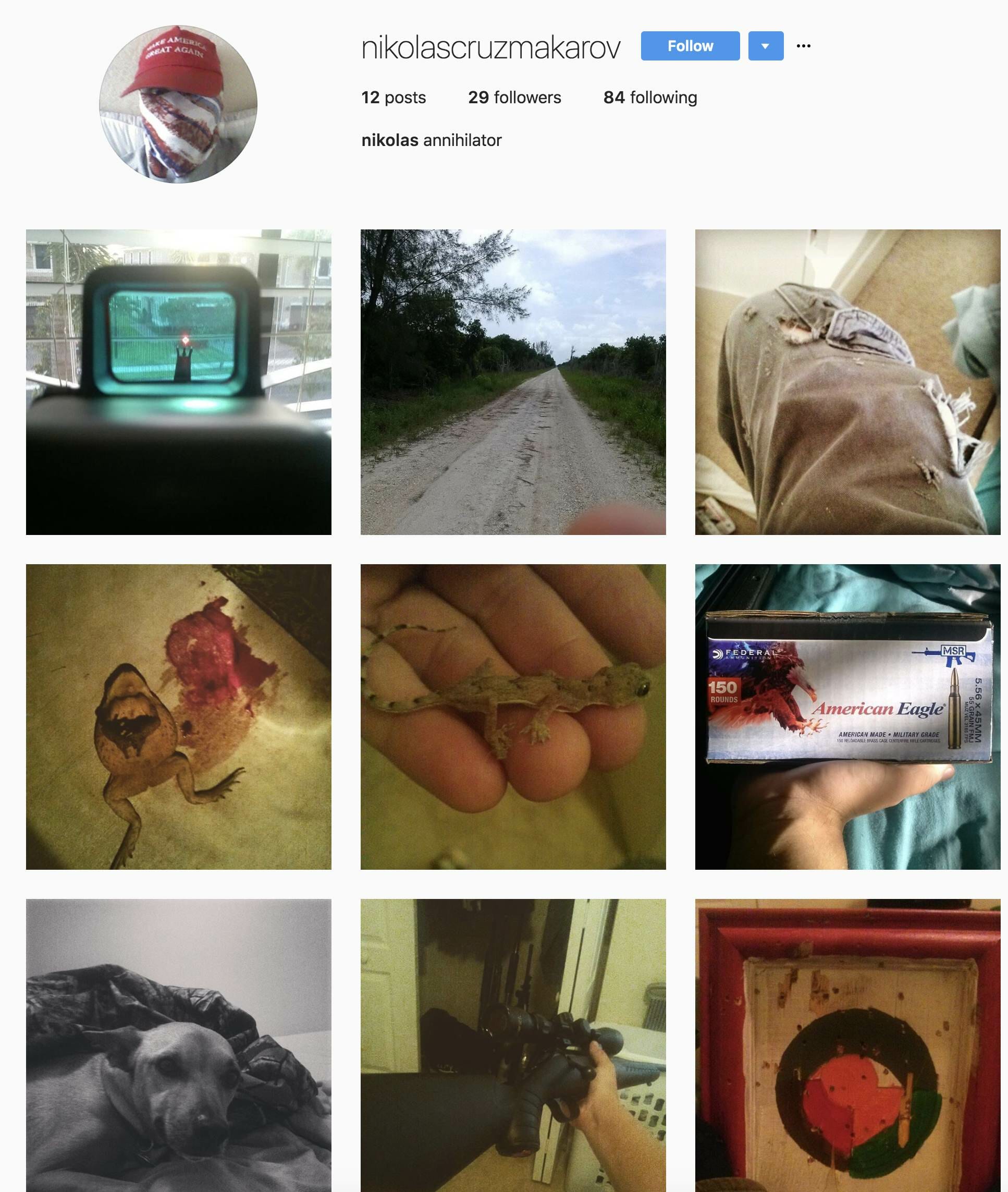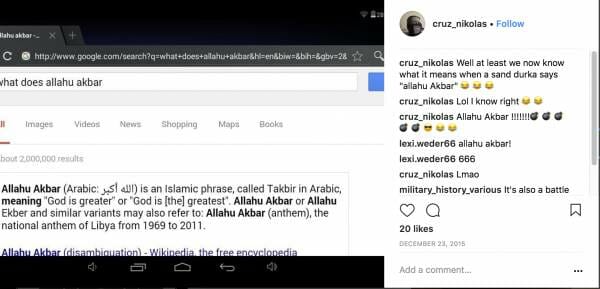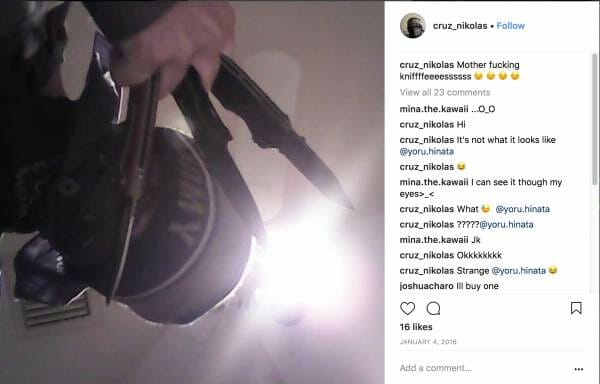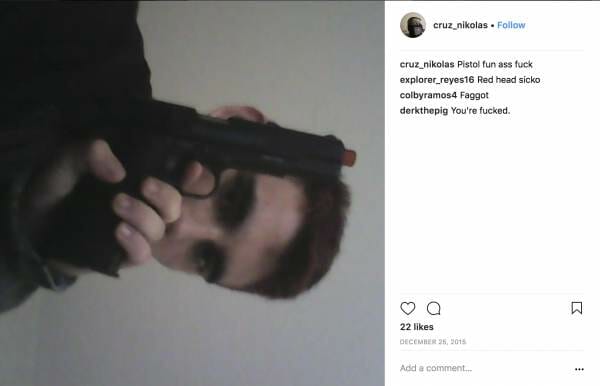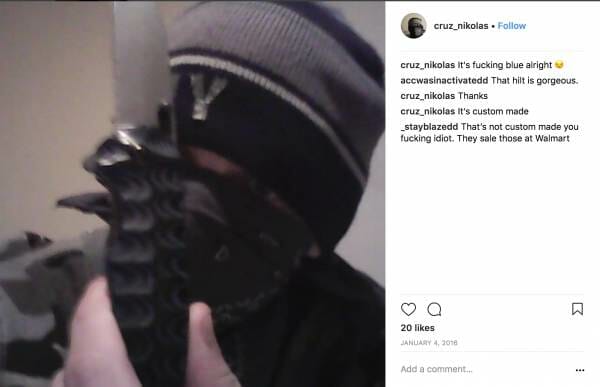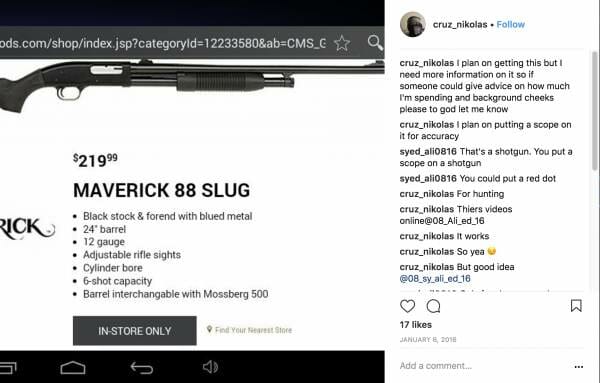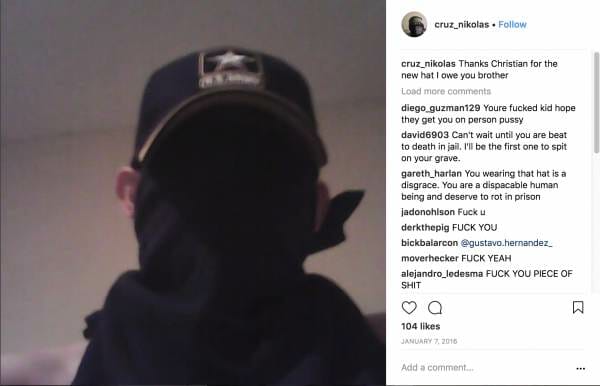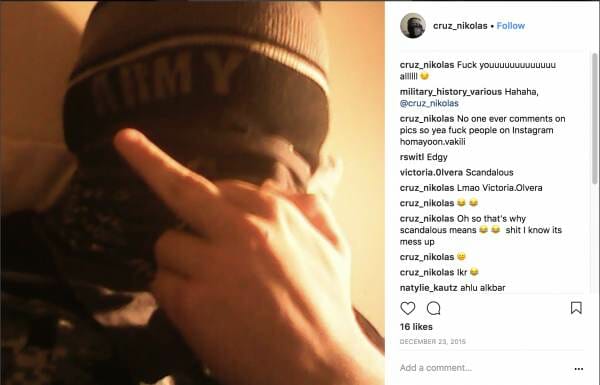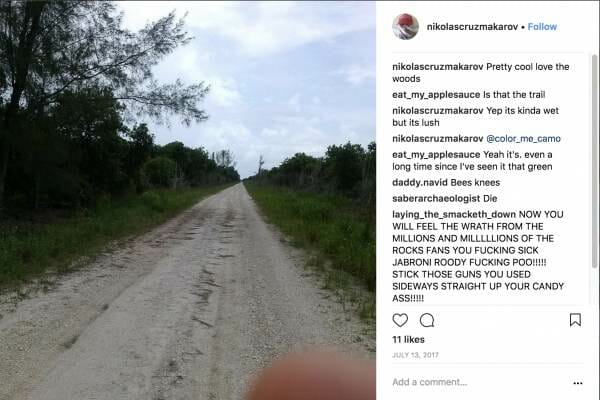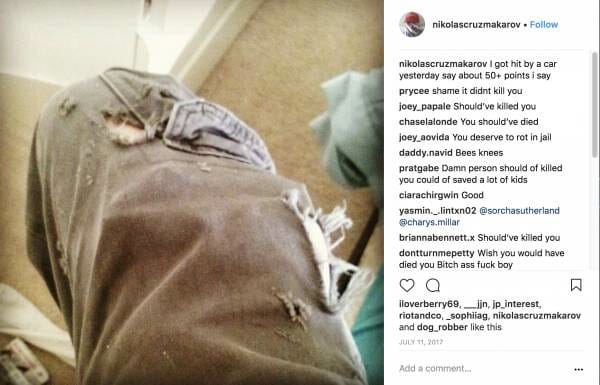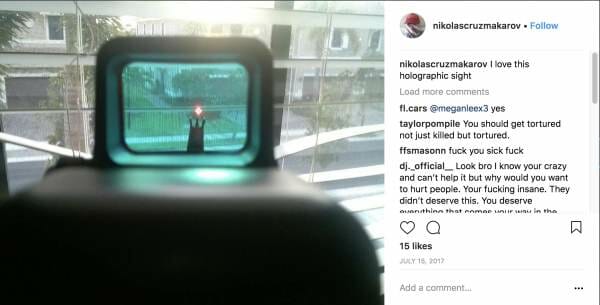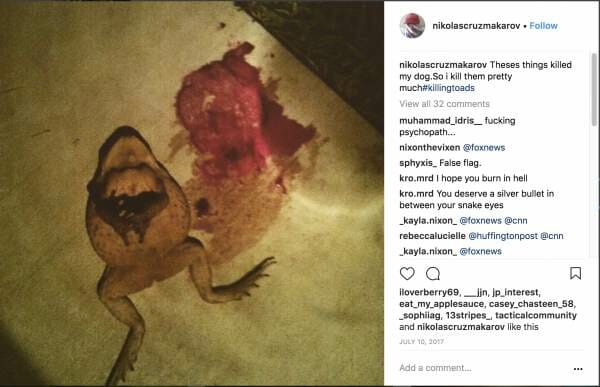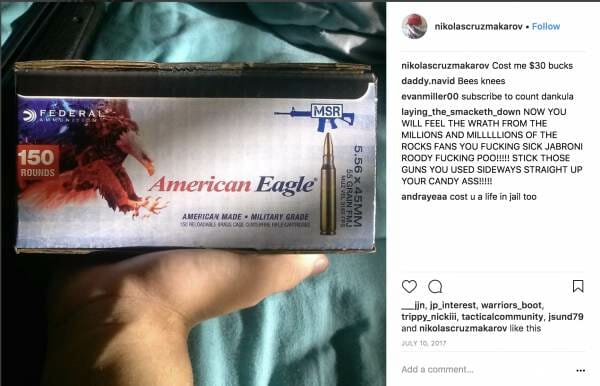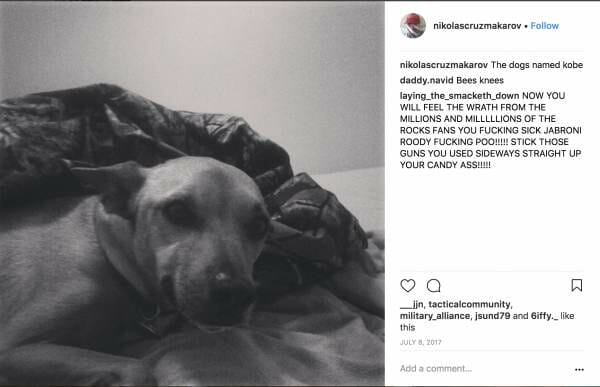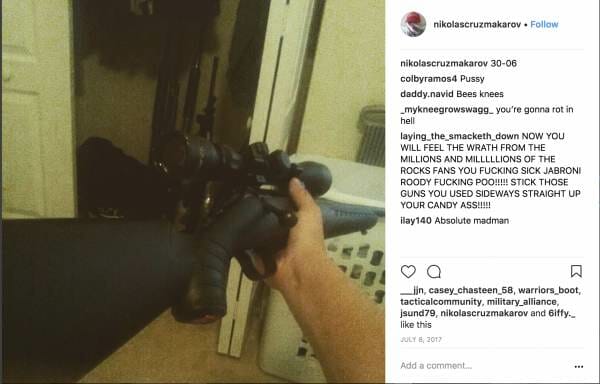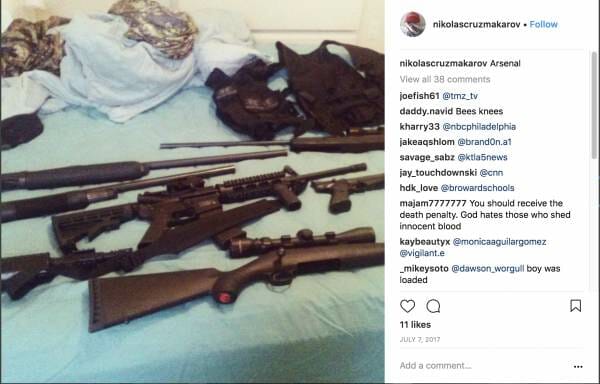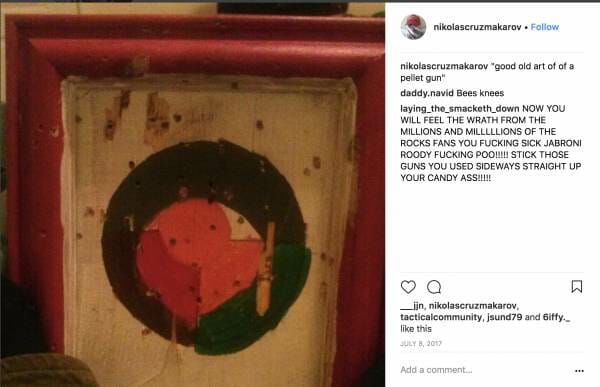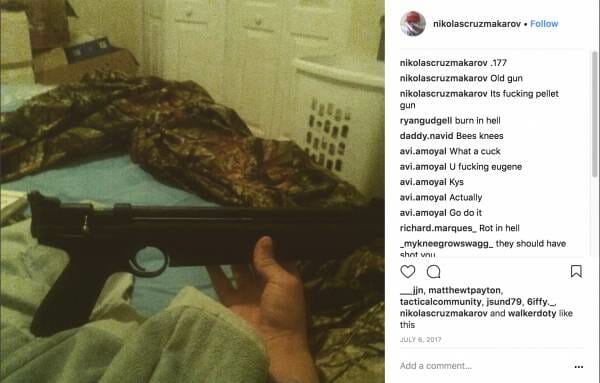 UPDATE: There is a 19-year-old registered Democratic voter by the name "Nicolas de Jesus Cruz" in Broward County, Florida but his birth date on FLVoters.com is not the same according to Sheriff Scott Israel. The sheriff says Nikolas Cruz was born in September 1998, not May 1998 as the other Cruz's Florida voter registration states.


Follow InformationLiberation on Twitter, Facebook and Gab.