Massachusetts: Mom Stabs Two Sons to Death in Voodoo Ritual
Chris Menahan
InformationLiberation
Feb. 07, 2018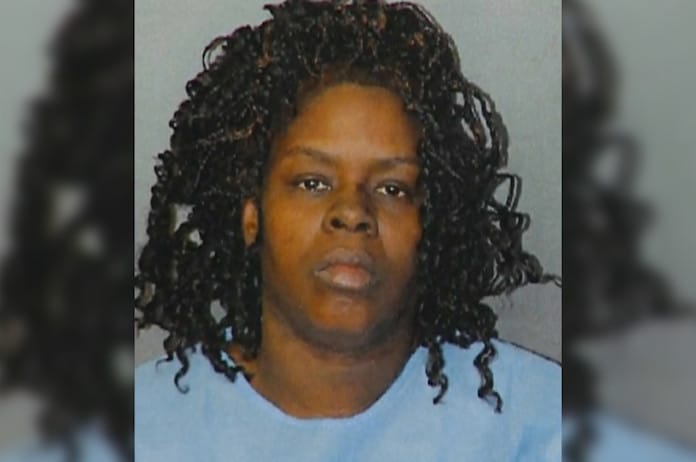 A mother of five told police in Brockton she stabbed her two young sons to death as part of a voodoo ritual, telling them the "ritual needed blood."

From WBUR:

A Brockton woman used a kitchen knife to stab two of her children to death and later told police it was part of a Voodoo ritual, authorities said Tuesday.

Latarsha Sanders, 43, told police she attacked her 8-year-old son, Edson "Marlon" Brito, with a kitchen knife as part of a ritual but failed, so she attacked her 5-year-old son, Lason Brito, Assistant Plymouth District Attorney Jessica Kenny told a judge during Sanders' arraignment on murder charges.

She told police it had to do with "Voodoo stuff," according to a police report of their interview with her.
The older boy was stabbed 50 times, and she admitted to the killings, Kenny said.

"She said she had stabbed him because she had 'failed' in the ritual with Marlon," Kenny said, according to The Boston Herald. "She responded to police that she felt bad about what she had done."

...Voodoo refers to religious practices developed centuries ago by enslaved Africans in the Caribbean, primarily in Haiti, where the practices are sometimes spelled "vodou."
This is now the second voodoo ritual story out of Massachusetts in just the last few days.



When leftists said we'd be blessed with "cultural enrichment" once we opened our borders, I wonder if this is what they had in mind?

Follow InformationLiberation on Twitter, Facebook and Gab.