Just two days ago, the US State Department warned American citizens from traveling to Haiti due to the threat of violent crime and civil unrest.

"Reconsider travel to Haiti due to crime and civil unrest," the State Department warned.

"Violent crime, such as armed robbery, is common. Local police may lack the resources to respond effectively to serious criminal incidents or emergencies. Protests, tire burning, and road blockages are frequent and often spontaneous."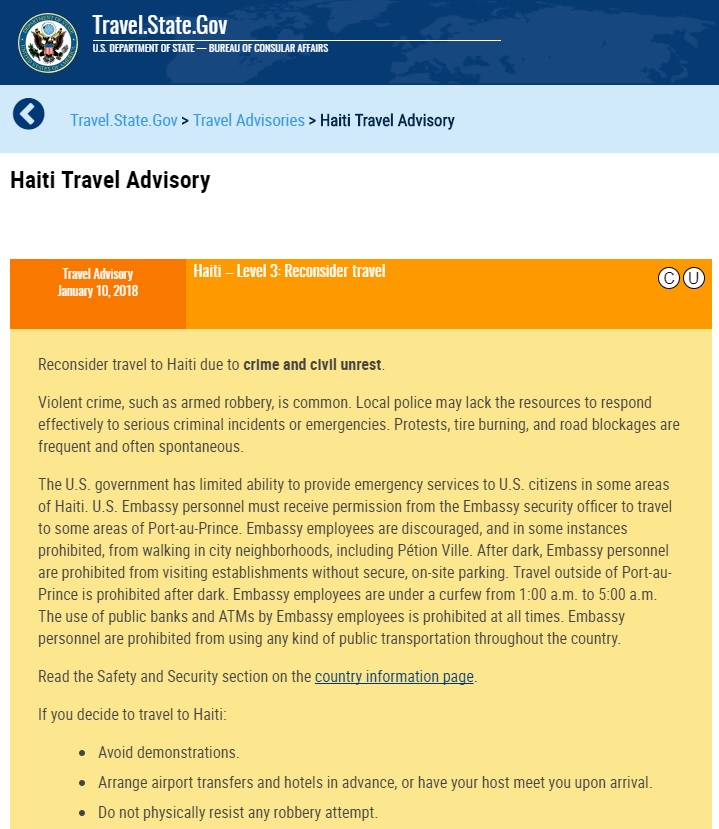 This is Port-au-Prince, which CNN has assured us is totally not a "s--thole":




No doubt CNN's commentators, who think flyover country in America is a "s--thole," are clamoring to go there on vacation.

Follow InformationLiberation on Twitter, Facebook and Gab.