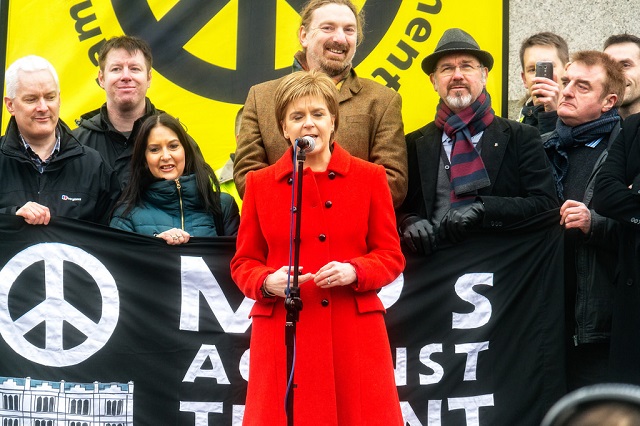 The radical patriarchy running Scotland wants to give "refugees" the right to vote, insisting "it is only right."

From Metro.co.uk:

The Scottish Government is planning to let refugees and asylum seekers vote in the national elections.

Holyrood in Edinburgh was given new powers over running elections under the 2016 Scotland Act – and ministers are planning widespread changes.

A public consultation has been launched mooting the voting franchise for Scottish Parliament and council elections should include 'everyone legally resident in Scotland.'

The move is being supported by the Scottish Refugee Council.

Now only British, Commonwealth and EU citizens who are resident in Scotland and are 16 or older can vote in Holyrood and council elections.
Anyone who wants to can just move to Scotland and boss around Scots whose families built the nation and lived there for generations.




A 16-year-old migrant from the Middle East can vote to rob a 90-year-old Scotsman of his property.

This is what leftists consider "progress."
But Green MSP Ross Greer, the party's external affairs spokesman, said refugees and asylum seekers who have chosen to come to Scotland should have a voice.

He told the i: 'Our history of taking in those in need of a safe home is a long one and continues today.

'It was only a few weeks ago we celebrated the 2,000th Syrian refugee to be settled here.

'What better way could we show refugees and asylum seekers that they truly are welcome and that Scotland is their home than by giving them the right to vote?'

He added: 'It is only right that all those who live here and are affected by decisions made locally or nationally have a say in choosing those who make the decisions.'
Greer, whose mother no doubt tragically consumed an excess of ibuprofen while he was in the womb, is a slimy leftist who was elected at age 21.


He thinks it's "only right" that older and more conservative Scots get disenfranchised in the country they built.

Just as in America and most of the Western world, this is nothing but a transparent ploy to replace the electorate.

Follow InformationLiberation on Twitter, Facebook and Gab.