Report: Dem Rep John Conyers Sexually Harassed Staffers, Flew Women In For Sex Romps
Chris Menahan
InformationLiberation
Nov. 21, 2017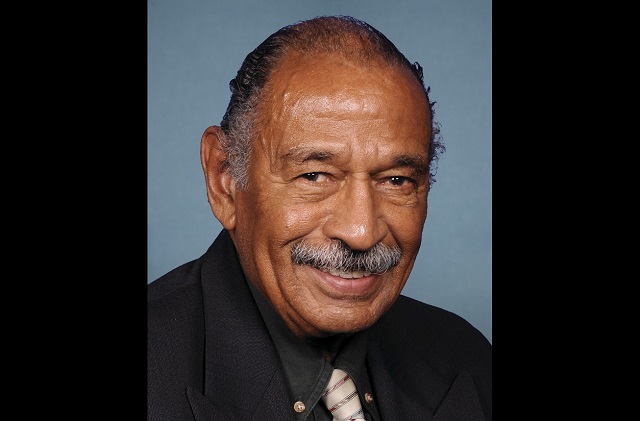 Democratic Representative John Conyers was sexually harassing staff members and bangin' hoes at taxpayers expense, according to a new report from Buzzfeed.

From Buzzfeed:

Michigan Rep. John Conyers, a Democrat and the longest-serving member of the House of Representatives, settled a wrongful dismissal complaint in 2015 with a former employee who alleged she was fired because she would not "succumb to [his] sexual advances."

Documents from the complaint obtained by BuzzFeed News include four signed affidavits, three of which are notarized, from former staff members who allege that Conyers, the ranking Democrat on the powerful House Judiciary Committee, repeatedly made sexual advances to female staff that included requests for sexual favors, contacting and transporting other women with whom they believed Conyers was having affairs, caressing their hands sexually, and rubbing their legs and backs in public. Four people involved with the case verified the documents are authentic.

And the documents also reveal the secret mechanism by which Congress has kept an unknown number of sexual harassment allegations secret: A grinding, closely held process that left the alleged victim feeling, she told BuzzFeed News, that she had no option other than to stay quiet and accept a settlement offered to her.
Here's one of the highlights:

One affidavit from a former female employee states that she was tasked with flying in women for the congressman. "One of my duties while working for Rep. Conyers was to keep a list of women that I assumed he was having affairs with and call them at his request and, if necessary, have them flown in using Congressional resources," said her affidavit. (A second staffer alleged in an interview that Conyers used taxpayer resources to fly women to him.)
"Rep. Jackie Speier (D-CA) recently told MSNBC's Chuck Todd that taxpayers have paid over $15 million to settle sexual harassment lawsuits against members of Congress," The Gateway Pundit reports.



Buzzfeed was tipped off to the story by Mike Cernovich:


Conyers told the AP he "knows nothing of claims."


He's still yet to release a statement.

Back in 2010, video was released of Conyers staring at a Playboy magazine while on a commercial flight to Washington, DC.



As The Daily Caller notes:

At the time, the incident was treated as a joke. The Huffington Post wrote, "It takes a bold person to openly read an adult nudie magazine in public, especially on an airplane where tight confines often leave neighboring passengers reading over each other's shoulders. It takes an even bolder person to do it while serving as a U.S. congressman."

What may have been considered "bold" in 2010, is seen as something different in 2017.
UPDATE:



Follow InformationLiberation on Twitter, Facebook and Gab.