MSM Spin Kevin Spacey Child Molestation Accusations, Focus On His 'Emotional' Coming Out
Chris Menahan
InformationLiberation
Oct. 30, 2017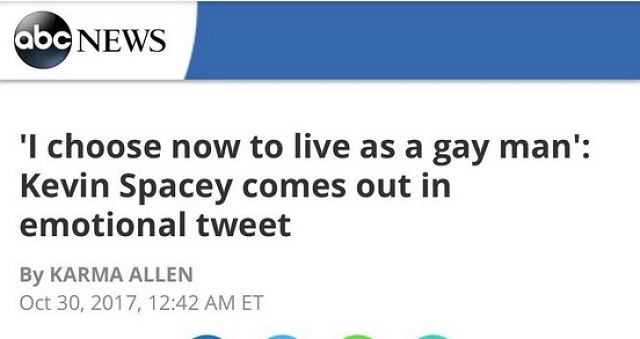 Major media outlets downplayed allegations that Hollywood actor Kevin Spacey tried to molest a 14-year-old boy by instead focusing on Spacey's "emotional" coming out.

Buzzfeed reported Sunday night that actor Anthony Rapp said a 26-year-old Spacey invited him over to his house when he was a child and attempted to have sex with him.

Spacey responded to the news by posting a quasi-"apology" on Twitter claiming he didn't "remember the encounter," but if it did happen it was because he was drunk. He also said he's had lots of "romantic encounters" with "men" throughout his life and announced he's now decided to openly "live as a gay man."



ABC News chose to report the news as an "emotional" coming out story in their headline, ignoring the child molestation angle entirely.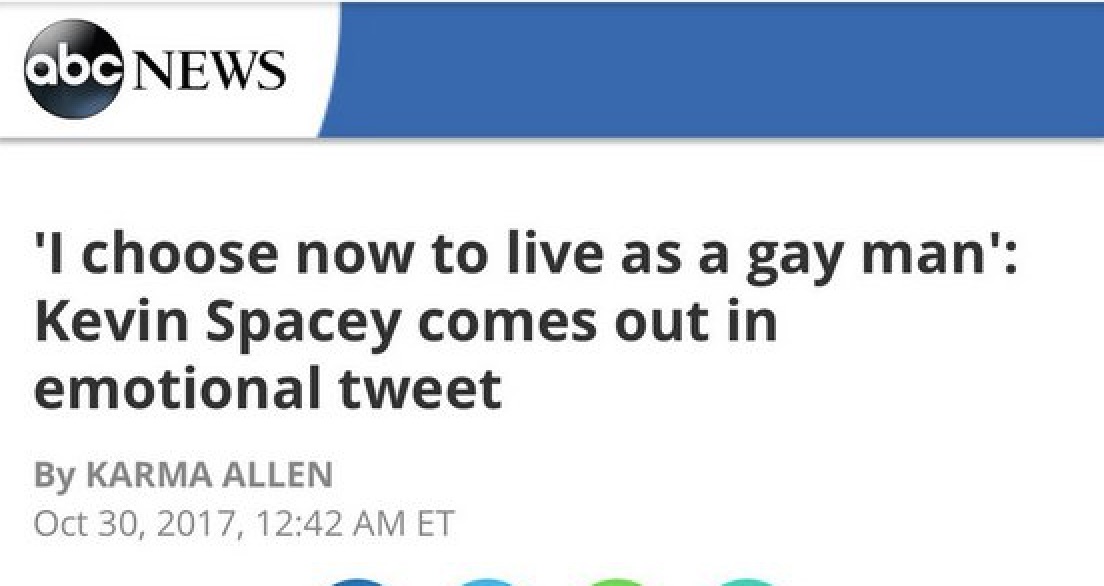 Reuters and the New York Daily News similarly reported the story as a "coming out."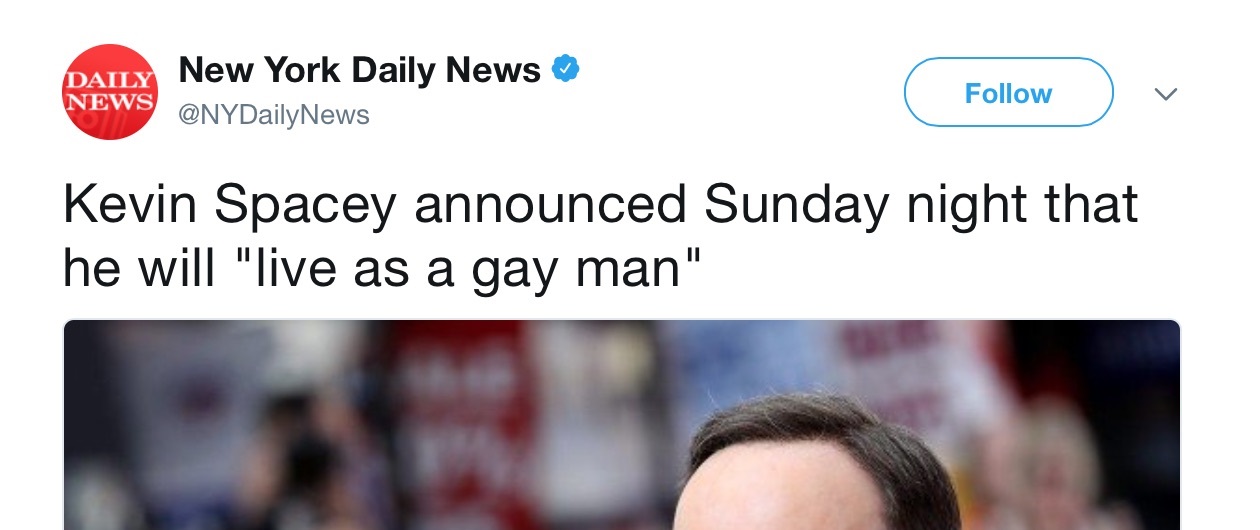 ABC News eventually changed their headline after mass backlash and Reuters did the same.

Follow InformationLiberation on Twitter, Facebook and Gab.