CUNY Prof: 'The White-Nuclear Family Is One Of The Most Powerful Forces Supporting White Supremacy'
Chris Menahan
InformationLiberation
Oct. 30, 2017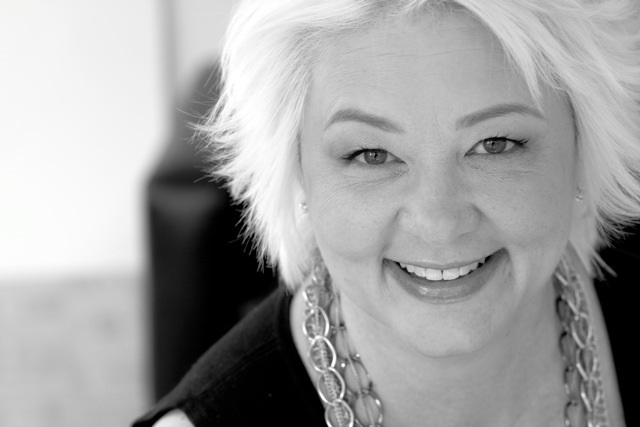 If you're "reproducing white children" you're "part of the problem," so says critical social psychology professor Jessie Daniels of the Graduate Center at the City University of New York and Hunter College.

The "White Lies" author said last week on Twitter: "I mean, if you're a white person who says they're engaged in dismantling white supremacy, but + you're forming a white family + reproducing white children that 'you want the best for' - how is that helping + not part of the problem?"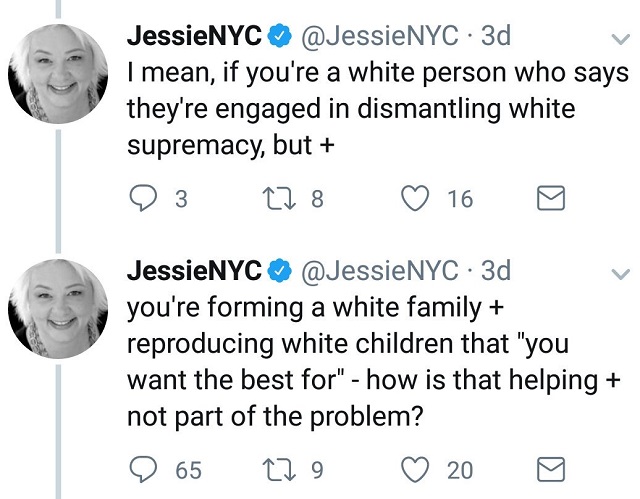 If you're a white person with "multiracial children," you're still could be part of the problem, Daniels said in a follow-up tweet: "[I]f you're white + forming a family w/ multiracial children +not dealing w/ your own racism or systemic white supremacy, how's that helping?"

Professor Daniels went on to say the family can be thought of as "an inherently conservative force in society" and white families offer "protection" for racists. She also said "white people" passing down "housing wealth" to their children are "reproducing inequality" and "ensur[ing] racial segregation continues."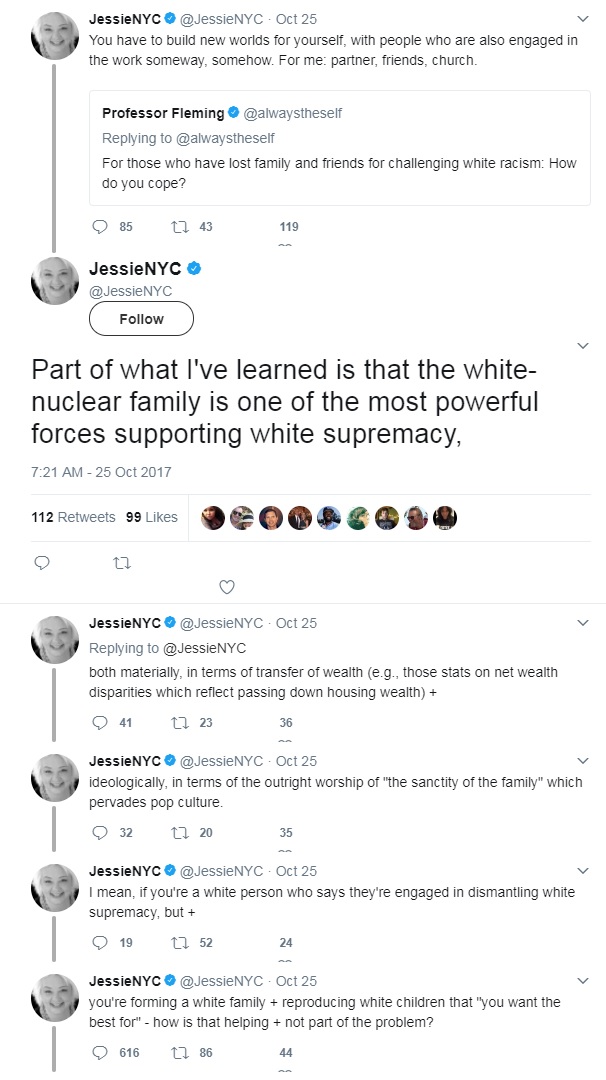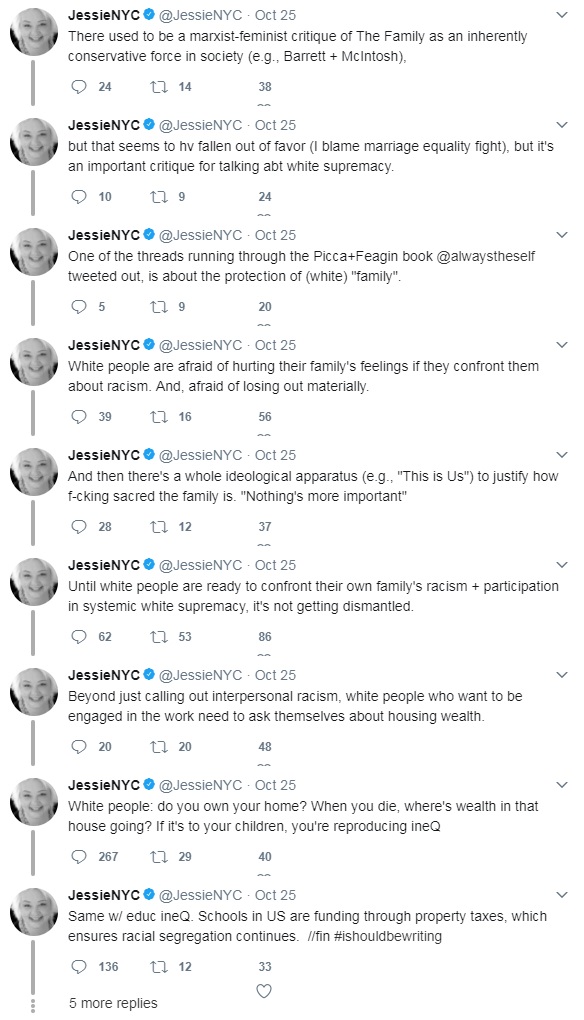 Daniels locked her account after receiving criticism on Twitter.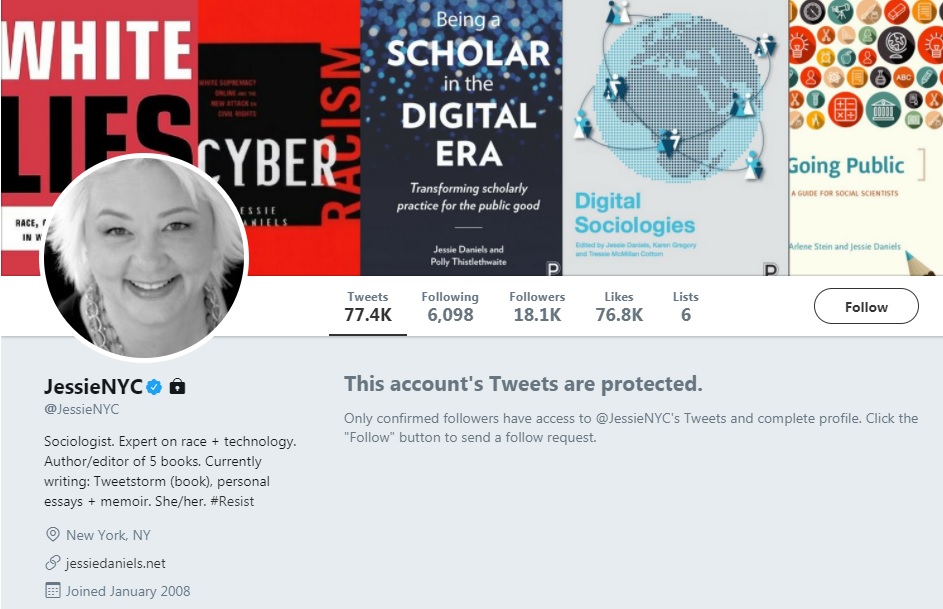 Follow InformationLiberation on Twitter, Facebook and Gab.