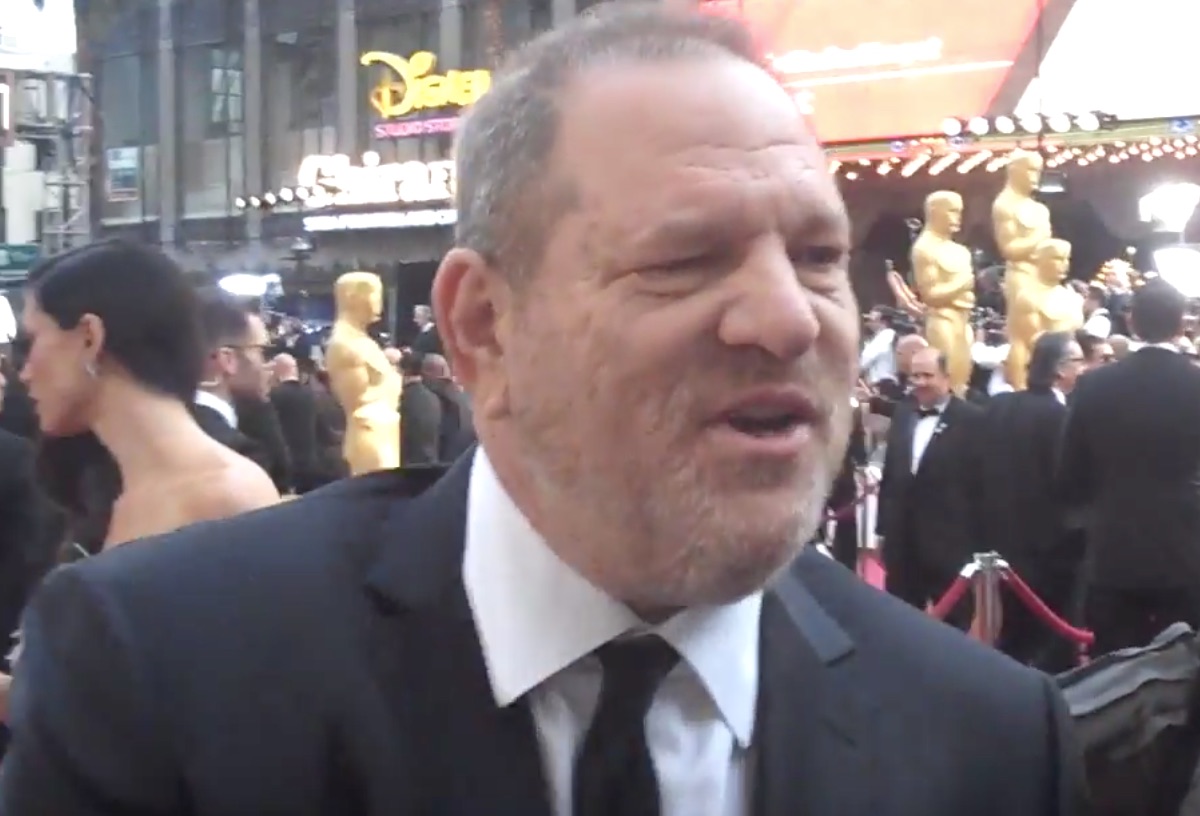 After news broke of his alleged sexual depredations in the New York Times, Hollywood producer Harvey Weinstein released a statement Thursday pledging himself to The Resistance and fighting the NRA.

Though he denied sexually exploiting young women in parts of the letter, at other parts he said he's "trying to do better," "regret[s] what happened" and wants to "conquer" his "demons."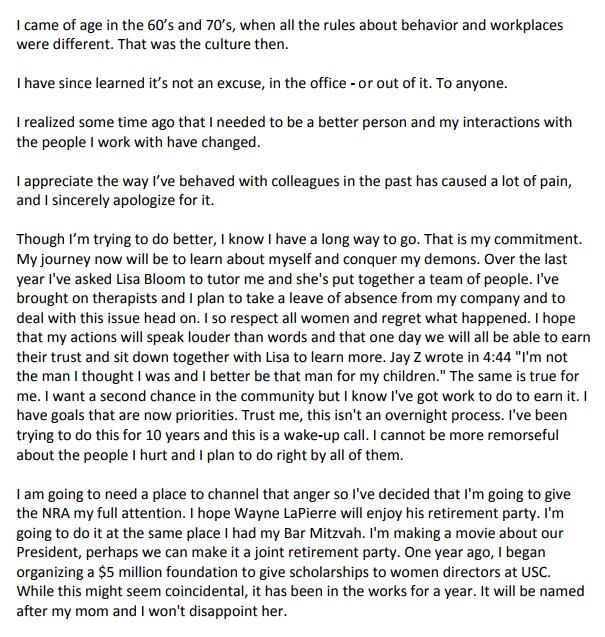 Keep in mind, Harvey Weinstein is the embodiment of Hollywood. He's "Mr. Hollywood." He is the quintessential Hollywood movie producer and all other Hollywood producers are just like him.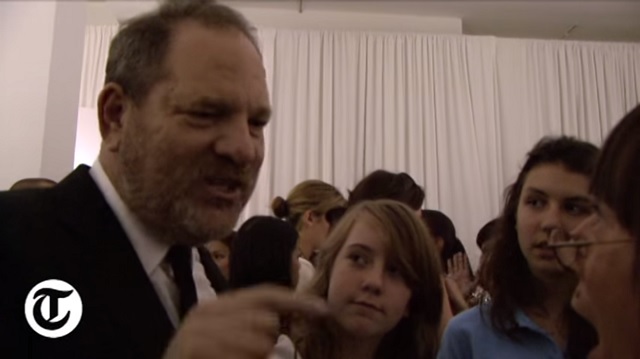 That said, let's break this lunacy down line by line.

I came of age in the 60's and 70's, when all the rules about behavior and workplaces were different. That was the culture then.
Harvey Weinstein is literally at the forefront of pushing the whole idea we have a "rape culture." He produced the hysterical propaganda documentary "The Hunting Ground" in 2015 pushing the hoax. He's a major donor to Democrats like Hillary Clinton who want to make consensual sex illegal for straight white males.


In the 1960's, a greasy, morbidly obese Hollywood sleazeball using his position of power to sexually assault upcoming starlets would have led to a pleb revolt.
I have since learned it's not an excuse, in the office — or out of it. To anyone.
He literally just used it as an excuse. That was his opener.
I realized some time ago that I needed to be a better person and my interactions with the people I work with have changed. I appreciate the way I've behaved with colleagues in the past has caused a lot of pain, and I sincerely apologize for it.
He denies he did any wrong and is threatening to sue the New York Times for $50 million, but insists he's changed and apologizes for his past actions.
Though I'm trying to do better, I know I have a long way to go. That is my commitment.
I thought you didn't do anything?




He goes on to say he hired anti-Trump lawyer Lisa Bloom -- who famously represented women who accused Trump of sexual assault -- and then quotes Jay Z as though he's quoting the bible.
My journey now will be to learn about myself and conquer my demons. Over the last year I've asked Lisa Bloom to tutor me and she's put together a team of people. I've brought on therapists and I plan to take a leave of absence from my company and to deal with this issue head on. I so respect all women and regret what happened. I hope that my actions will speak louder than words and that one day we will all be able to earn their trust and sit down together with Lisa to learn more. Jay Z wrote in 4:44 "I'm not the man I thought I was and I better be that man for my children." The same is true for me. I want a second chance in the community but I know I've got work to do to earn it. I have goals that are now priorities. Trust me, this isn't an overnight process. I've been trying to do this for 10 years and this is a wake-up call. I cannot be more remorseful about the people I hurt and I plan to do right by all of them.
He's already plotting his comeback. Seeing as how Hollywood and the media ran cover for this grease-bucket for 30 years, he's betting this will be brushed under the rug. It's worth noting NBC News didn't even report on the story.

He then pledged himself to The Resistance.
I am going to need a place to channel that anger so I've decided that I'm going to give the NRA my full attention. I hope Wayne LaPierre will enjoy his retirement party. I'm going to do it at the same place I had my Bar Mitzvah. I'm making a movie about our President, perhaps we can make it a joint retirement party. One year ago, I began organizing a $5 million foundation to give scholarships to women directors at USC. While this might seem coincidental, it has been in the works for a year. It will be named after my mom and I won't disappoint her.


The New York Times only ran this story, according to Weinstein himself, because they were afraid they'd be scooped by New York Magazine.

From NY Post:

"The Times had a deal with us that they would tell us about the people they had on the record in the story, so we could respond appropriately, but they didn't live up to the bargain," [Weinstein said.]

"The Times editors were so fearful they were going to be scooped by New York Magazine and they would lose the story, that they went ahead and posted the story filled with reckless reporting, and without checking all they had with me and my team."
Folks, if you're sending your children to Hollywood, you're sending them to be raped by the sickest perverts on the planet. I guarantee you these allegations are just a drop in the bucket. Watch the documentary "An Open Secret" by Amy Berg if you want an idea of the type of people who inhabit Hollywood.



CNN's Jake Tapper said on Twitter a Hollywood producer he knows told him: "Shocked it's taken so long for a Harvey Weinstein behavior expose. One of the most open secrets in Hollywood."


CNN, of course, did nothing to investigate this for 30 years, despite it being an "open secret."

No one in our media did. I wonder why?




Follow InformationLiberation on Twitter, Facebook and Gab.