Martin Shkreli Sent To 'Fortress-Like' Federal Prison With Terrorism & Mob Suspects
Chris Menahan
InformationLiberation
Sep. 15, 2017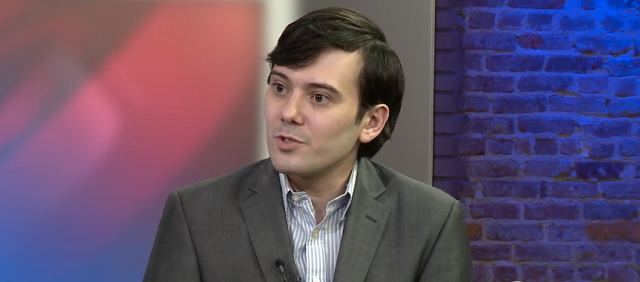 I think we can all agree joking about Hillary Clinton on Facebook is a crime equal to or worse than committing terrorism on behalf of ISIS.

After Judge Kiyo Matsumoto declared Martin Shkreli a "danger to society" on Wednesday, Shkreli was sent to Metropolitan Detention Center, a "fortress-like" federal prison which houses terrorism and mob suspects.

From ABC News:

MDC, as the Brooklyn lockup for 1,800 men and women is known, has over the years drawn complaints ranging from sexual assaults to the lack of fresh air, sunlight and recreation.

Federal prison officials wouldn't discuss Shkreli's conditions, though his lawyer says his client is in with the general population. All defense attorney Ben Brafman would say of Shkreli's two nights locked up so far is that he "is doing reasonably well under very difficult circumstances."

[...]The 34-year-old Shkreli is under the same roof as defendants accused of plotting to join the Islamic State group or commit attacks on its behalf. Others include organized crime family captain Vincent Asaro and Edgar Veytia, a former Mexican state attorney general charged with drug smuggling.

While far less notorious than city-run Rikers Island, the Brooklyn facility has a checkered history. After the Sept. 11 attacks, dozens of mostly Arab or Muslim men "of high interest" were detained at MDC, where many claimed guards regularly slammed them against walls until officials began videotaping them as a safeguard.

More recently, prosecutors have alleged that MDC was the scene of sexual assaults by guards on female inmates. A federal magistrate last year expressed reluctance to remand a woman there, citing a report saying there was an "absence of fresh, clean air, the complete absence of sunlight, and the absence of ANY outdoor time and activities."
There is nothing cruel or unusual about this.




Anyone who makes jokes about Hillary Clinton should be locked up with terrorists and mobsters and threatened with sexual assault, just as our Founders intended.

Follow InformationLiberation on Twitter, Facebook and Gab.