Poles Fight Back Against German Threats With Request For $1 Trillion In Reparations For WW2
Chris Menahan
InformationLiberation
Sep. 13, 2017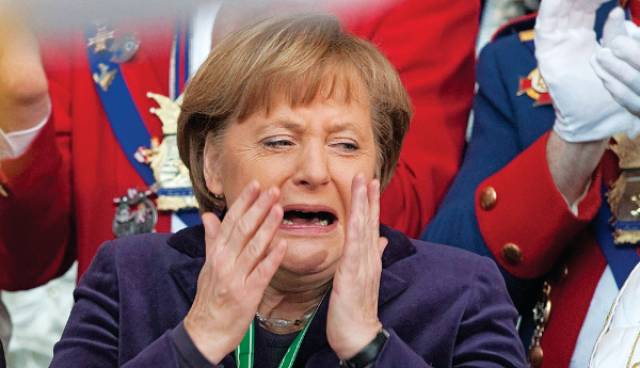 The nationalist government of Poland is fighting back against German attempts to force them to take in so-called "refugees" by floating a request for "reparations" for World War II -- totaling $1 trillion.

From The Independent:

Germany should consider paying Poland as much as $1 trillion in World War II reparations, according to the Polish foreign minister.

Poland's foreign minister Witold Waszczykowski told local radio station RMF that "serious talks" were needed with Germany to "find a way to deal with the fact that German-Polish relations are overshadowed by the German aggression of 1939 and unresolved post-war issues."

He said Poland's material losses were about $1 trillion, or higher.

Polish defense minister Antoni Macierewicz also accused European critics of trying to "erase" the fate of the Poles at German hands during the war "from the historical memory of Europe".

The country's right-wing government has dismissed a 1953 resolution by Poland's former communist government which dropped any claim to reparations from Germany, and are instead claiming that Germany is "shirking" its moral responsibility. 

Critics of the government say they are talking about reparations to divert attention from their nationalistic agenda.
Germans have been told for decades they must flood their country with foreigners due to World War II guilt. That's what's been driving Angela Merkel and the German government's attempts to force Poland and Hungary to take in fake "refugees."



Now, the poles -- who seemingly have none of this same white guilt -- are using the German's guilt against them to keep from taking in refugees themselves to Poland. This will force the Germans to either give up their guilt or fork out $1 trillion to keep the guilt-train going.

That's how you play 4D chess, folks.


Follow InformationLiberation on Twitter, Facebook and Gab.