AP's New Term For Illegal Alien DACA Recipients: 'Undocumented Citizens'
Chris Menahan
InformationLiberation
Sep. 07, 2017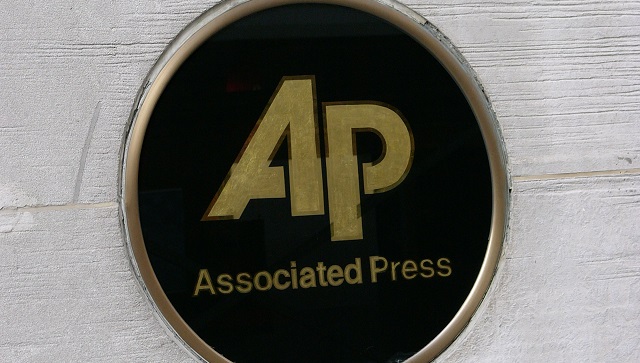 The documented propagandists at the Associated Press have unveiled a new term for illegal aliens: "undocumented citizens."

They used the term in a report Tuesday on Chicago Mayor Rahm Emanuel proclaiming DACA recipients are welcome in the "Trump-free zone" of Chicago.

Emanuel spoke as Chicago Public Schools marked the first day of classes Tuesday. The mayor told students at Solorio Academy High School they "are welcome in the city of Chicago." The Chicago Sun-Times reports that school officials say about a third of the school's students are undocumented citizens. Emanuel said Chicago schools "will be a Trump-free zone."
As Breitbart notes, these DACA recipients are neither "undocumented" nor US "citizens":

The term incorrectly cites that illegal alien DACA recipients are undocumented, despite their documented status by the federal government. The term also incorrectly gives U.S. citizenship to illegal alien DACA recipients, despite none of the program's recipients holding citizenship.
The legally correct term is illegal alien.

The AP stopped using the term "illegal immigrants" back in 2013, saying "'illegal' should describe only an action, such as living in or immigrating to a country illegally."

Here's some more newspeak the AP unveiled more recently as highlighted by The Daily Wire:

The AP Stylebook instructs, "Use anti-abortion instead of pro-life and pro-abortion rights instead of pro-abortion or pro-choice." It goes on, "Avoid abortionist," saying the term "connotes a person who performs clandestine abortions."

Words related to terrorism are sanitized in the AP Stylebook. "Militant," "lone wolves" or "attackers" are to be used instead of terrorist or Islamist. "People struggling to enter Europe" is favored over "migrant" or "refugee." While it's true that many struggle to enter Europe, it is accurate to point out that they are, in fact, immigrants or refugees.
This is straight out of George Orwell's 1984:

Newspeak is the language of Oceania, a fictional totalitarian state ruled by the Party, who created the language to meet the ideological requirements of English Socialism (Ingsoc). In George Orwell's world of Nineteen Eighty-Four, Newspeak is a controlled language, of restricted grammar and limited vocabulary, a linguistic design meant to limit the freedom of thought—personal identity, self-expression, free will—that ideologically threatens the régime of Big Brother and the Party, who thus criminalised such concepts as thoughtcrime, contradictions of Ingsoc orthodoxy.
The proper term is "illegal aliens" or "foreign invaders."

Follow InformationLiberation on Twitter, Facebook and Gab.