Cloudflare CEO Gives Bizarre Explanation For Banning The Daily Stormer From The Internet
Chris Menahan
InformationLiberation
Aug. 23, 2017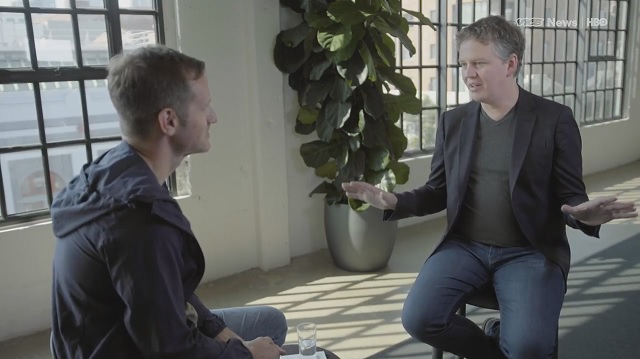 Net Neutrality advocate and Cloudflare CEO Matthew Prince told VICE News he banned The Daily Stormer despite allowing ISIS beheading videos on his network because he's a self-proclaimed "hypocrite" and had an emotional reaction to someone suggesting Cloudflare staff secretly supported the website's far-right views.

This is truly one of the most bizarre interviews I've ever seen and shows leftists literally have no principles at all.

Keep in mind as you watch this, just as with Google and GoDaddy who also banned The Daily Stormer from the internet, this is one of the biggest advocates for net neutrality there is.



Under current FCC rules (47 CFR 8.5), "A person engaged in the provision of broadband Internet access service, insofar as such person is so engaged, shall not block lawful content..."

These companies went overnight from lobbying for net neutrality to banning websites for offensive political speech and yet the media is barely even talking about it. If this is allowed to stand, it's just a matter of time before this ban list expands to all right-wing websites these leftist companies and the ADL and SPLC want shut down.

Follow InformationLiberation on Twitter, Facebook and Gab.