Justin Trudeau Says Immigrants Are More Canadian Than Natives
Chris Menahan
InformationLiberation
Jul. 02, 2017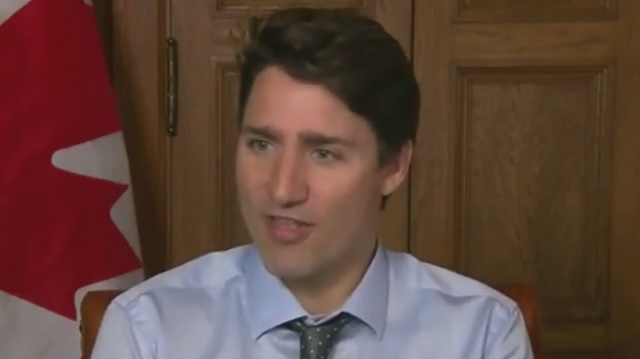 While conservatives in the US makes jokes about liberals believing immigrants are more American than "native" Americans, that is what Canadian Prime Minister Justin Trudeau actually believes.

From GlobalNews.ca:

Prime Minister Justin Trudeau said he is "jealous" of immigrants to Canada and their families, who, he said, have more of a stake in the country than others.

"Anytime I meet people who got to make the deliberate choice, whose parents chose Canada, I'm jealous," he said in an interview that aired Friday morning on CTV.
"Because I think being able to choose it, rather than being Canadian by default, is an amazing statement of attachment to Canada."

..."I always sort of laugh when you see people who are – not many of them, but – intolerant or who think, 'Go back to your own country,'" Trudeau said in the television interview.

"No!" Trudeau continued. "You chose this country. This is your country more than it is for others because we take it for granted."
In the world of Justin Trudeau, it doesn't matter that actual Canadians built the county and paid into the system for generations, Ahmed who showed up last week to get on welfare is more Canadian than they are.

Follow InformationLiberation on Twitter and Facebook.