Europol: Leftists Carried Out 27 Times More Terror Attacks Than Right-Wingers
Narrative fail: Just one right-wing terror attack in 2016
Paul Joseph Watson
Infowars
Jun. 22, 2017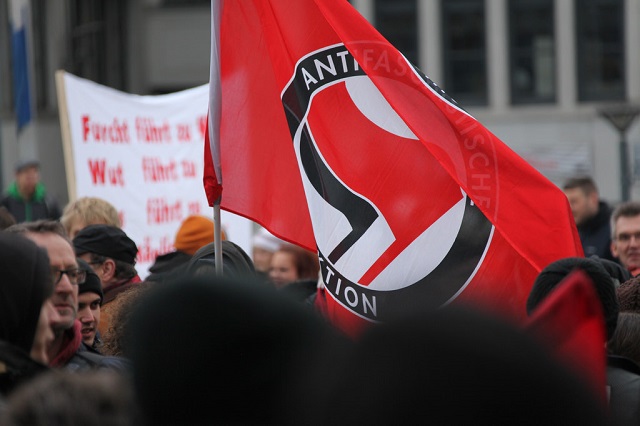 A new report by Europol has revealed that leftists carried out 27 times more terror attacks than right-wingers in 2016, once again debunking claims that the right represents a bigger extremist threat.

142 failed, foiled and completed terrorist attacks occurred in Europe throughout last year, with 27 being blamed on left-wingers. Just one right-wing terror attack was recorded for the entire year. 13 attacks were blamed on Islamic jihadists, while the majority of attacks (99) were labeled "separatist" attacks.

Attacks which led to deaths of victims are almost exclusively Islamic, with 135 of the 142 deaths and 374 of the 379 injured due to jihadist terror.

The statistics once again debunk the notion, which has received traction yet again after this week's attack on Muslim worshippers near a mosque in London, that right-wing terror represents a major threat.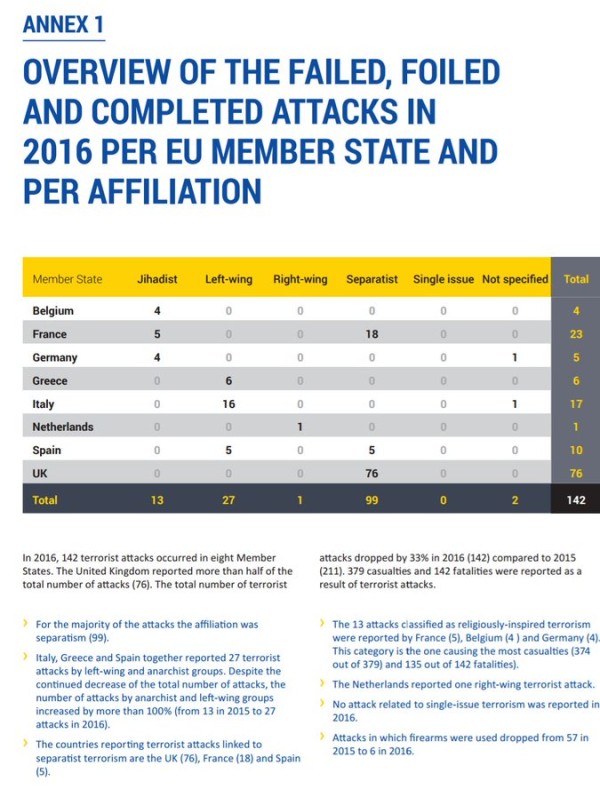 Europol is the law enforcement agency of the European Union tasked with combating organized crime and terrorism.

Extremism experts in the United States are also now warning how left-wing terror represents a far bigger concern than right-wing terror.

Brian Levin, a former NYPD officer who now specializes in counter-extremism, told VICE that he realized the left was a bigger violent threat when he attended a KKK rally last year only to find himself having to protect one of the Klansmen from being attacked by a member of Antifa.

"At that point, I said we have something coalescing on the hard left," said Levin.

"I think we're in a time when we can't ignore the extremism from the Left," said Oren Segal, the director of the Center on Extremism, pointing to increasing Antifa violence.

"When we have anti-fascist counterprotests -- not that they are the same as white supremacists -- that can ratchet up the violence at these events, and it means we can see people who are violent on their own be attracted to that," Segal said.

Watch the video below to discover why the threat posed by Islamic and right-wing terror is incomparable.