Reality Winner Wanted to 'Burn Down The White House,' Pledge Allegiance to Taliban
Chris Menahan
InformationLiberation
Jun. 09, 2017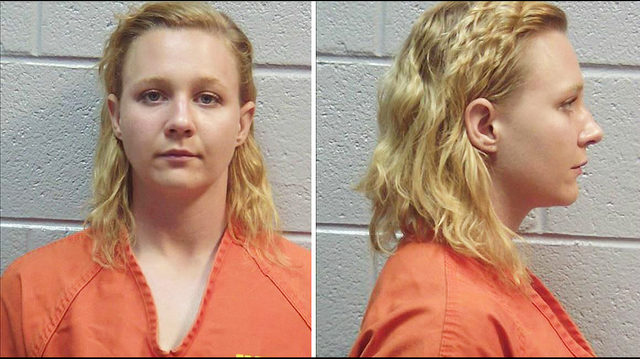 According to federal prosecutors, NSA contractor and accused leaker Reality Winner had plans to burn down the White House, travel to Afghanistan, and pledge her allegiance to the Taliban.

From WSBTV:

Prosecutors argued that the only thing Winner could do if she were released on bail is be recruited by the nation's enemies.

Based on evidence seized from her home, federal prosecutors detailed Winner's alleged plans to burn down the White House and travel to Afghanistan, pledging her allegiance to the Taliban.

They said in recorded jailhouse calls, she told her mother how to play her side of the story in the media— as someone who was scared she'd disappear from an interrogation room in her Augusta home after Saturday's raid.
Winner was denied bail.




The anti-white, empowered feminist female body-builder allegedly told her sister she plans on playing the "pretty, white, cute" card:

Prosecutors said a phone call to her sister expressed Winner's confidence in how to play the court during her bond hearing.

"I'm pretty, white and cute," she allegedly told her sister. Prosecutors said Winner told her sister she would braid her hair and cry in court.

Prosecutors said she also instructed family members to transfer $30,000 into her mother's account so she'd appear poor enough for a court-appointed attorney.
It sure is interesting how "empowered feminists" turn into innocent wittle girls as soon as they face any heat.

Follow InformationLiberation on Twitter and Facebook.