London: British Woman Stabbed By Three Muslim Girls Shouting 'Allah Will Get You'
Chris Menahan
InformationLiberation
Jun. 07, 2017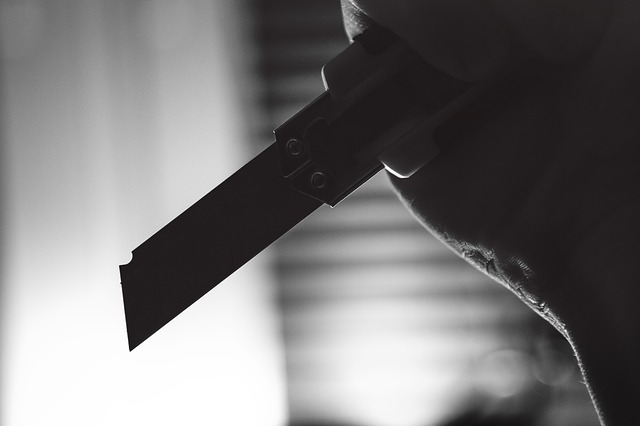 A British woman was stabbed with a box cutter on Wednesday morning by three "Asian" girls dressed in all black and shouting "Allah will get you," but police want everyone to know they're not treating this latest Ramadan attack as a "terrorist incident."

From The Daily Mail:

A nursery worker was dragged to the ground and stabbed by three women as they chanted 'Allah will get you'.

Karrien Stevens, who runs Little Diamonds nursery in Hermon Hill, London said a member of staff was punched, kicked and slashed with a 'stanley knife' by three girls while on her way to work this morning.

The victim, named as Katie, was walking down Wanstead High Street, in north London, when she was set upon and knifed, according to her boss.

She was attacked from behind and then stabbed in the arm as her assailants chanted 'Allah', however police are not treating it as a terrorist incident.
How reassuring.
Nearby schools sent out emails telling parents they were on 'lockdown' after the attack at about 9.30am.

The nursery boss said the victim, who is in her 30s, described the attackers as 'Asian girls'. They ran off when a man came to the rescue and walked her to her workplace.
Were they Chinese? They must have been Chinese seeing as how they're "Asian." They couldn't possibly have been from the Middle East or Pakistan. Everyone in Hermon Hill should be on the lookout for Chinese women dressed in all black and holding box cutters.
A colleague, who did not want to be named, said the victim had 'three Asian girls behind her chanting the Koran and 'Allah''.

She added: 'They pulled her to the ground, punched her, kicked her. One of them pulled out a knife and cut her arm from her wrist to her elbow. The police turned up, the [paramedics] cleaned her wounds up.

'She's okay, considering. Obviously it's a shock, she's in shock. She was in tears and she had a cut right up her arm.

'Her stomach was hurting, she had marks all over her, her hair was pulled out.'

The victim, described as a white woman, was attacked by the three girls 'dressed all in black' less than 10 minutes' walk from the nursery, she said.
I'm sure it's just a coincidence the victim was white. I'm sure it's also just a coincidence it's coinciding with the ongoing Ramadan stab-a-thon/bomb-a-thon.

Follow InformationLiberation on Twitter and Facebook.