Hillary Whines About How 'Difficult' It Is To Become President In America Under A Mass Democracy
Chris Menahan
InformationLiberation
Jun. 02, 2017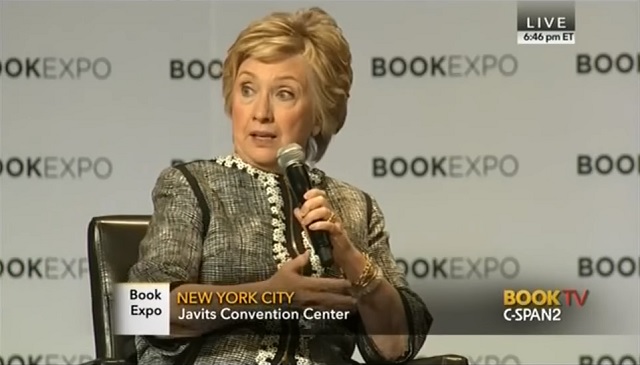 Failed presidential candidate Hillary Clinton whined on Thursday about how "difficult" it is to become president in the US.

"Our system in our country is the most difficult political environment in the world of any democracy to elect a leader," Clinton said at the BookExpo in New York City.

"In a parliamentary system, you run in a small constituency where people actually know you. Where they can evaluate you, because maybe they'll see you at the grocery store, or they've come to one of your events, or your children are in school together, whatever it might be, and then you are selected by your peers to be their leader," she said, ignoring the fact she supported mass-immigration which has led to mass-alienation and the exact situation she's lamenting.

"In our system, you start from scratch. It doesn't matter who you are, where you come from, how qualified you are, it doesn't matter. You can stand up and say, I'm going to run for president. And then you have to go out, and you have to talk to the entire country, and you have to raise a lot of money, and you have to go through the gauntlet that American presidential campaigns are now," Clinton said.

While it's hilarious she appears to be genetically incapable of taking responsibility for her own actions, the perils of mass democracy are not why she lost. Everyone in America knows who Hillary Clinton is -- that's why she lost.



Follow InformationLiberation on Twitter and Facebook.