'Soon, The White Devils Will Be Exterminated': DC ISIS Sympathizer Arrested Buying AK-47 For 'Race War'
Chris Menahan
InformationLiberation
May. 08, 2017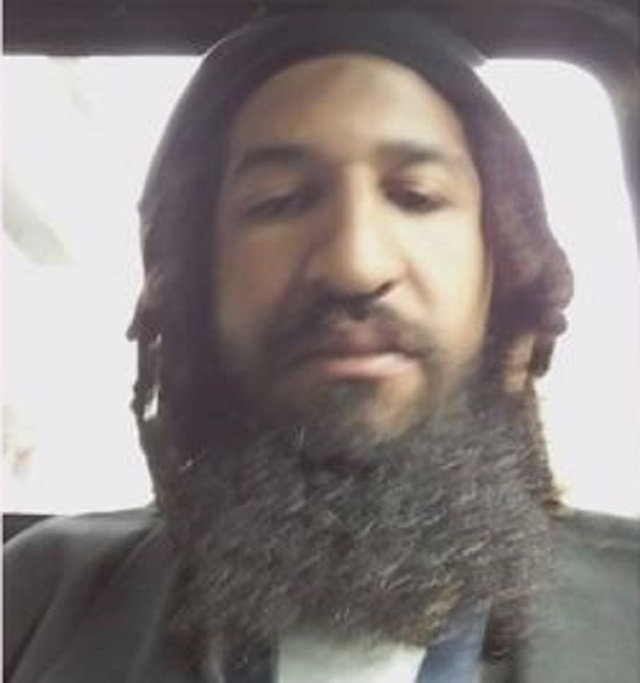 A Muslim black nationalist and ISIS sympathizer was busted by the FBI last week in Washington DC buying an AK-47 to allegedly attack "white devils" and start a "race war."

I wonder why the national media is ignoring this story?

From NBC Washington:

A D.C. resident who sympathized with ISIS bought an automatic weapon that he wanted to use to start a "race war," federal prosecutors say.

Clark Calloway, 38, was arrested by FBI agents Thursday after he arranged to buy an AK-47 from an FBI informant, court documents say.
He faces federal charges of possession of a firearm by a felon and transportation of a firearm with the intent to commit a felony.

"Soon the great killing will commence," Calloway wrote in a Facebook post April 20, prosecutors say.

Calloway, who served in the U.S. Marine Corps, allegedly spoke about attacking police stations. He specifically referenced the First District station on M Street SW.

He was arrested in his apartment building on Webster Street in Northeast D.C., about a mile southwest of the Fort Totten Metro station.

Calloway is a construction worker who lived alone and served time in prison for stabbing someone, a 30-page affidavit says. He pleaded guilty in December 2002. After his release, he was ordered to receive mental health and substance abuse treatment.
FOX 5 DC has more:

According to a court document, the FBI began investigating Calloway in 2016. The document says he posted "numerous violent and threatening statements," ''friended" several hundred Islamic State fighters and sympathizers, joined IS Facebook groups and posted pro-IS propaganda. An investigation revealed he maintains at least two active Facebook accounts, "one related to his extremist racial views and one related to his pro-ISIS views," the court document said, referring to the IS.

In 2016 Calloway, who is black, posted about "his desire to conduct a violent revolution against whites and conducting a race war," writing: "Let's put bullets in them."

The document shows that over the course of the investigation, Calloway came into contact with three FBI sources. In response to a question, he told the informant from whom he purchased the AK-47 that the best way to "do something" was to have simultaneous attacks on police stations "all over the country."
One of his Facebook profiles shows he's a black nationalist and a Muslim with a deep hatred of white people and white cops. He was also obsessed with the narrative white cops are murdering black people for no reason.

Here's some pictures: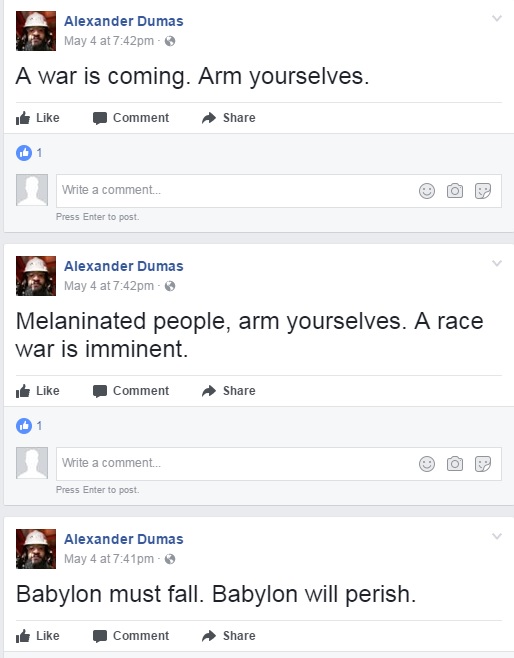 Rather ironic picture he posted on May 4th: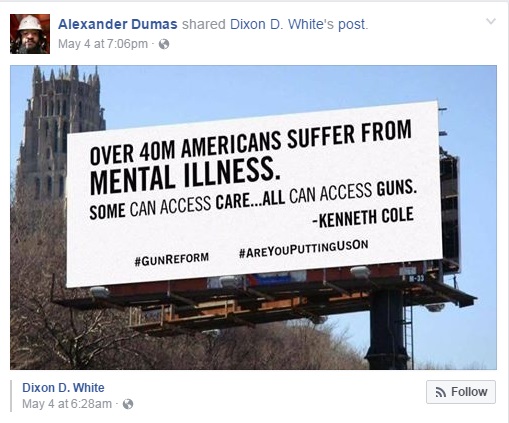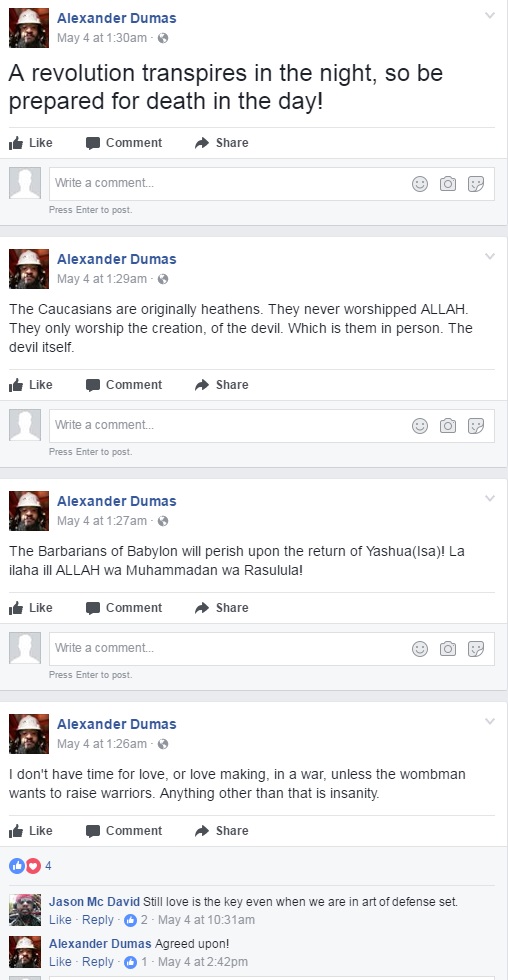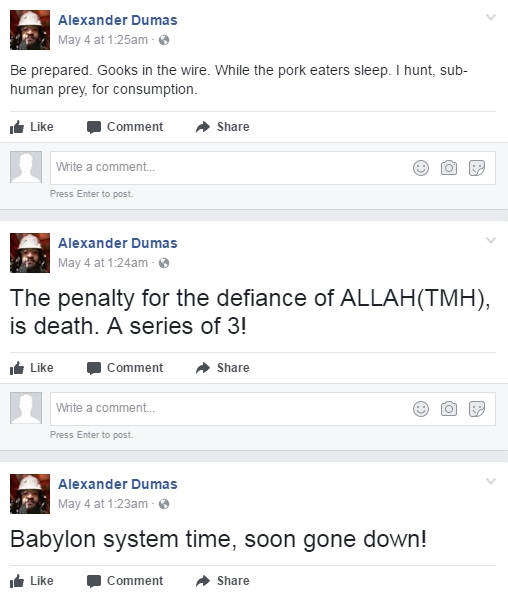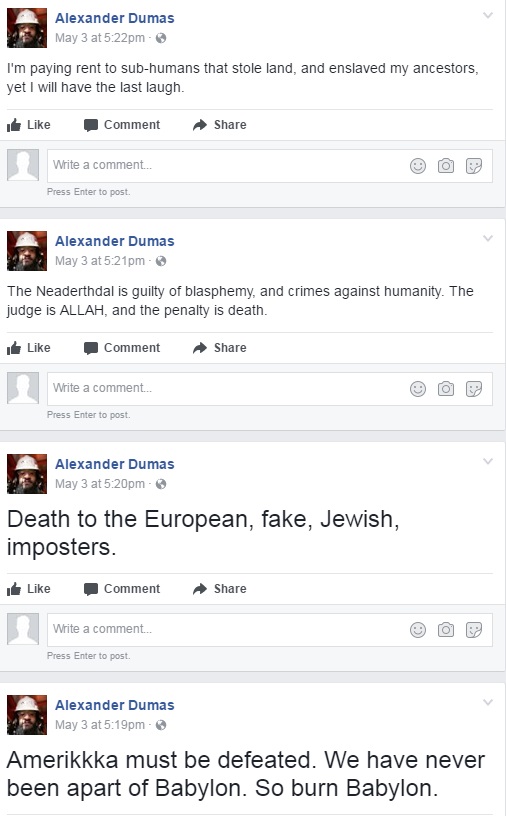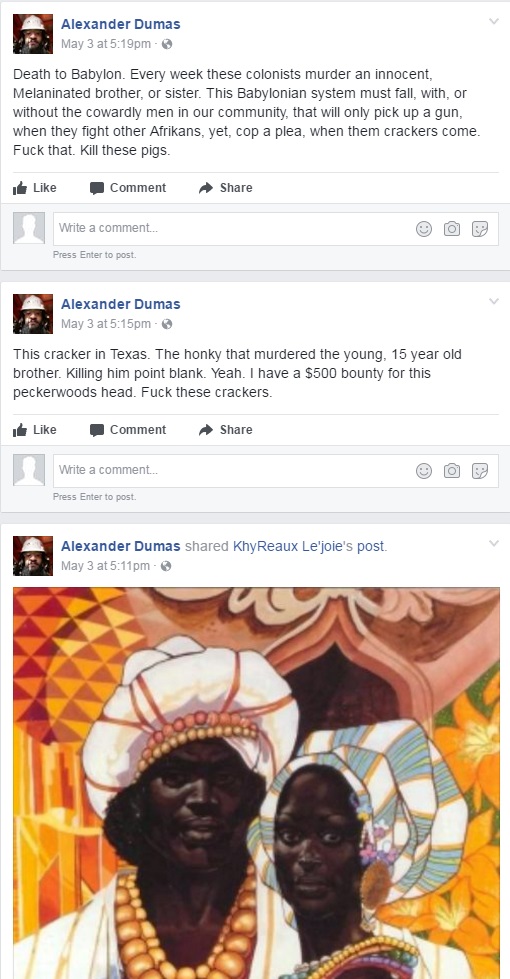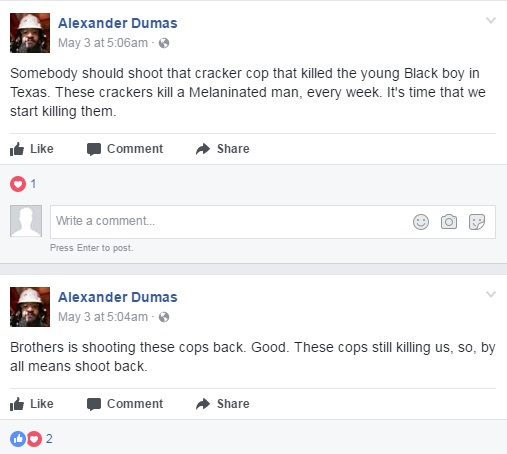 In between calls for violence, he shared a post from "Melanoid Nation" suggesting police are actually secretly carrying out the violence in Chicago to make black people look bad and "justify the violence and mistreatment of Melanoid people around the country."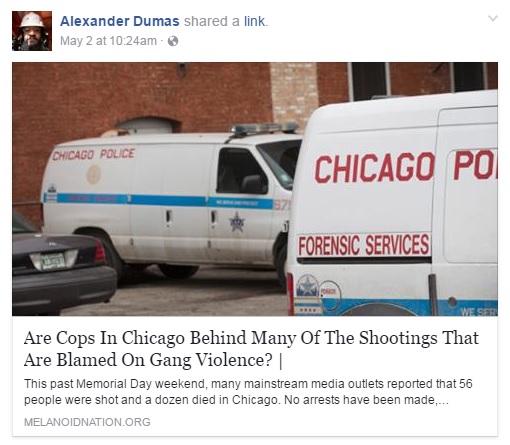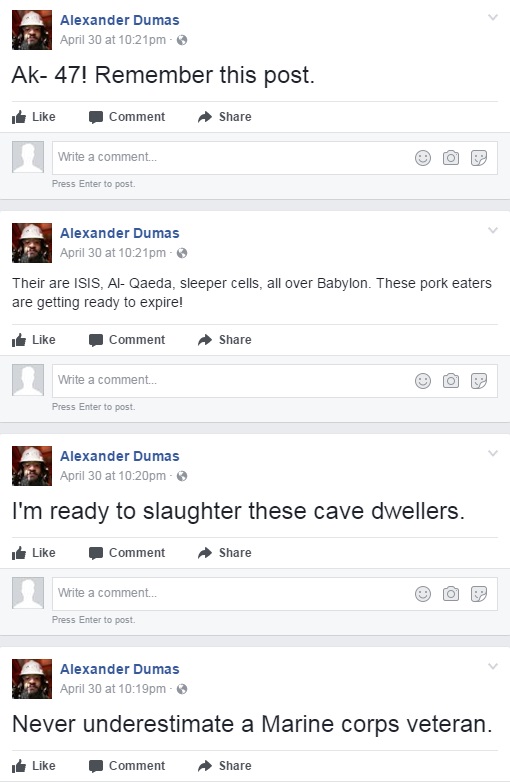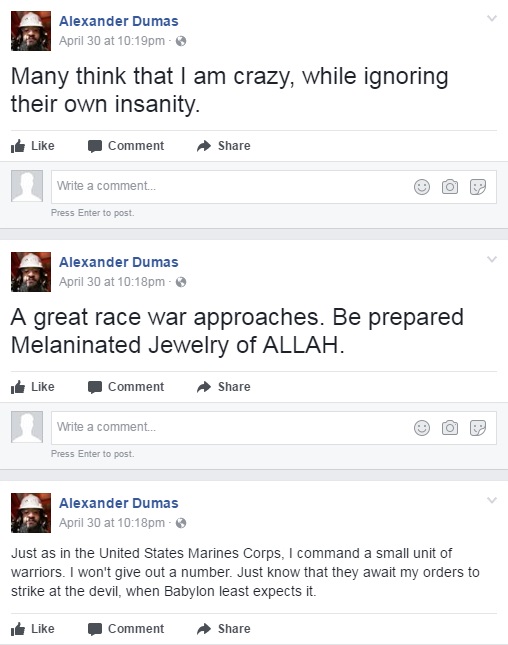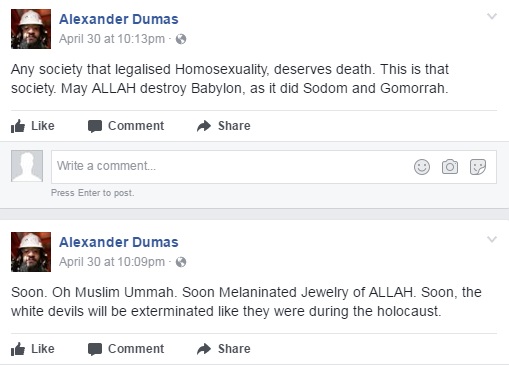 NBC Washington reports: "Prosecutors say Calloway denied planning to carry out an attack, and characterized many of his Facebook posts as 'propaganda' and examples of 'talking trash' to followers."

Calloway was charged with possession of a firearm or ammunition by a felon and transportation of a firearm with the intent to commit a felony. Each charge carries a maximum penalty of 10 years in jail.

Despite his call for "white devils" to be "exterminated like they were during the holocaust," prosecutors decided not to hit him with any terrorism-related charges.

Follow InformationLiberation on Twitter and Facebook.